It's almost time to put an eventful year to bed, and look forward to sunnier times ahead.
If you don't have a master plan for 2021 yet, then issue 237's cover feature proposes 29 New Year resolutions to help you have your best-ever photo year.
Remember that you can also buy Digital Camera online, or make great savings of up to 34% with a subscription.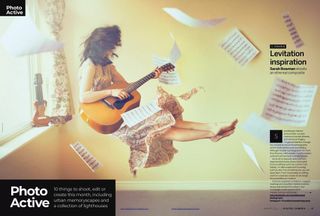 There's plenty of inspiration and more in Photo Active, with 9 all-new photo projects to try today, and you can check out some incredible images from 2020 Aerial Photographer of the Year, in Hotshots.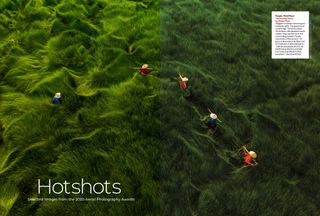 You can count on us to suggest some more fun projects to shoot indoors, in Stay at Home photography; and while you're there, view the latest selections to make the cut in our reader gallery.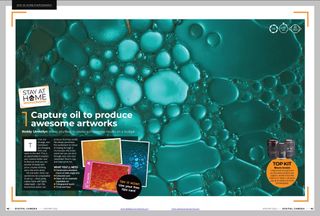 Regular readers will be familiar with Quintin Lake's monthly 'Perimeter' updates – now you can get the inside track on this epic five-year photo walk from the man himself. He's the subject of this month's specially extended Q&A interview.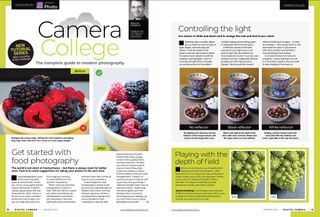 Newly returned Camera College turns its lens on food photography this month.
Learn how to get started in this increasingly popular genre and enter a shot in our new monthly photo challenge where one lucky reader can win a copy of Affinity Photo editing software, worth £49/$50.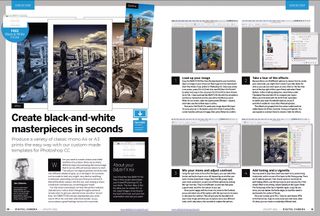 Other image editing tutorials in this issue cover creative techniques for Lightroom, Photoshop CC and Adobe Camera Raw.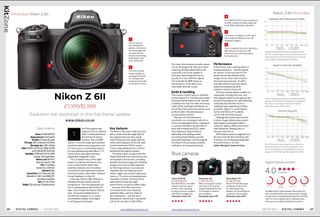 Equipment reviews this month focus on a pair of compact mirrorless cameras, the Sony A7C and the Nikon Z 6II.
Other products to be put through the Digital Camera labs are the Sigma 105mm f/2.8 DG DN Macro Art, and a new Canon super-telephoto, the RF 800mm f/11 IS STM.
The latest issue of Digital Camera comes with an unrivaled selection of digital gifts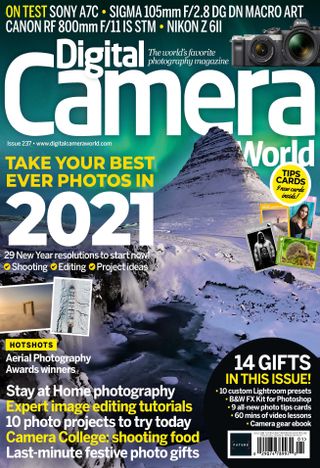 Bonus gifts this month comprise a B&W FX Kit for Photoshop; 10 custom Lightroom presets; 60 minutes of bonus video tutorials covering Lightroom, Photoshop and Affinity Photo; and a 248-page Camera Buyer's Guide ebook.
Here's the full line-up of the bonus gifts with issue 237:
Nine all-new photo tips cards on wildlife, landscapes, macro – and more!
B&W FX Kit for Photoshop
10 custom presets for Lightroom
60 mins of image editing video tutorials for Photoshop, Lightroom and Affinity Photo
248-page Camera Buyer's Guide ebook packed full of buying advice
Subscribe now
Every issue of Digital Camera magazine is packed with tips, techniques, pro advice, reviews, news and inspiration.
To make sure of your copy every month, subscribe at our online shop from just £12.50!
You can buy limited back issues of Digital Camera magazine in print at our Magazines Direct secure store.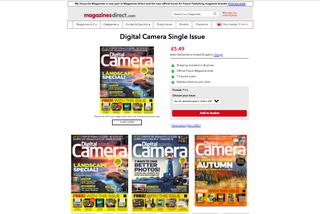 Alternatively, there is a range of different digital options available, including:
• Apple app (for iPad or iPhone)
• Zinio app (multi-platform app for desktop or smartphone)
• PocketMags (multi-platform app for desktop or smartphone)
• Readly (digital magazine subscription service)