Spring has sprung so what better time to get your camera out and get shooting? Our mobility may be restricted due to the coronavirus, but you can try many of the projects in our 10 Ways to Capture Spring cover feature in your garden.
And remember that if you can't get to the shops to buy a copy, then you can buy Digital Camera online.
Plus, we're also running a lockdown-friendly five issues for £5/$5/€5 promotion. Don't delay – subscribe today!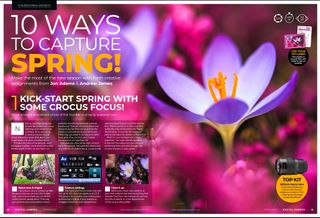 Also based at home is food photographer Donna Crous, who shoots her rustic-styled creations in a studio next to her living room. Find out how she does it – and how you can, too – in our One to One pro masterclass.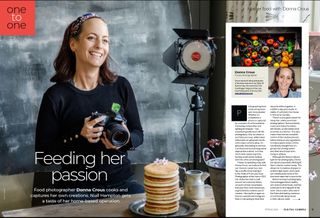 You'll also discover plenty of photo project inspiration in this month's Photo Active, including how to make a pinhole camera, and adding faux fog to an image. Plus, our new six-part series will have newbies to Instagram up and running in no time.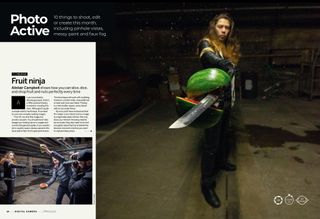 Spring is a great time for cleaning, of course, and we've got this covered in Camera College, with a six-page guide to keeping your kit in pristine condition.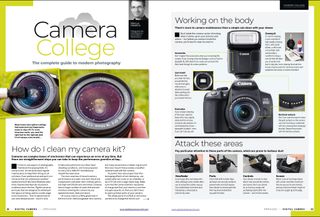 Inspirational photography is a staple of Digital Camera. This month you can enjoy a Hotshots gallery of the winning images from Shackleton's inaugural Capture the Extreme competition. And the photographer Stephen Shore discusses the new edition of his seminal book American Surfaces, in our Q&A interview.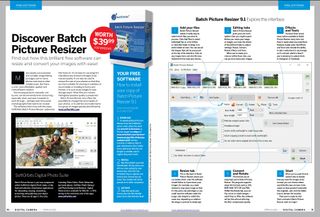 For a selection of all-new image-editing tutorials, head straight to our 14-page Practical Photoshop section. While you're there, you can find out how to download and use SoftOrbits Batch Picture Resizer, worth $39.99 – this month's software promotion.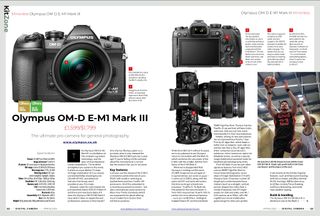 Leading gear and test coverage in the Spring issue includes the Olympus OM-D E-M1 Mark III, Sigma's 24-70mm f/2.8 Art lens, and round-ups of the best camera holsters and 360º cameras.
Our group test reveals the best macro lens for DSLR and mirrorless cameras, while we offer a buying guide for travel tripods.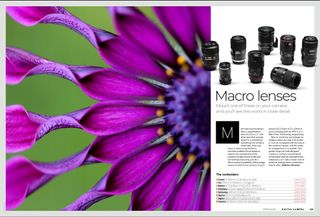 The Spring 2020 issue of Digital Camera comes with 13 fabulous gifts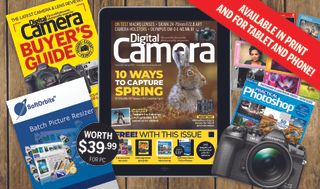 Nine all-new photo tips cards on nature, landscapes, action – and more!
50 Skies library for Photoshop to transform your landscape images
SoftOrbits' Batch Picture Resizer software (Windows only), worth $39.99
Video disc featuring 94 minutes of Photoshop and Lightroom video training
Bonus video content – Spring cover feature technique tutorials
208-page Camera Buyer's Guide ebook packed full of buying advice

Subscribe now
Every issue of Digital Camera magazine is packed with tips, techniques, pro advice, reviews, news and inspiration.
To make sure of your copy every month, subscribe at our online shop from just £12.50!
You can buy limited back issues of Digital Camera magazine in print at our MyFavouriteMagazines secure store.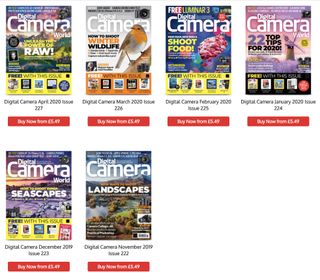 Alternatively, there are a number of different digital options available, including:
• Apple app (for iPad or iPhone)
• Zinio app (multi-platform app for desktop or smartphone)
• PocketMags (multi-platform app for desktop or smartphone)
• Readly (digital magazine subscription service)