The new issue of Digital Photographer magazine is on sale now!
Start by delving into our feature on capturing Spring Wildlife like a pro. Join expert Simon Roy on a full wildlife workshop, guiding you through the best kit, mastering fieldcraft, focussing on animal behaviour and using colour for creativity. This one is unmissable as we move into the new season!
Next take a look at Modern Landscapes feature, where we've teamed up with leading photographer Mark Bauer, who'll teach everything from choosing an ideal camera for pro results, to using expert compositional techniques.
Finally, take your smartphone photography to new heights with our special feature on capturing pro images on the move. Choose essential accessories, perfect a pro workflow, edit like an expert and hear from some of the best smartphone photographers in the industry, as they offer their essential advice.
Plus we have all of your favorite regulars - interviews, kit reviews, shooting tutorials and career advice. Get your copy of DP Issue 225 today!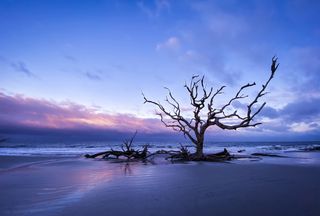 Don't miss out on all of this essential professional-level advice. Get your copy of Digital Photographer now. Why not Subscribe?
Where to find Digital Photographer
You can get your copy of Digital Photographer in stores - but if you can't get out, then order a copy direct from us, either in print or digital form.
For printed back issues go to Magazines Direct
For digital editions of the magazine, you have a variety of options available:
Apple app (for iPhone and iPad)
PocketMags app (multi-platform app for Android and other devices)
Zinio app (multi-platform app for desktop and smartphone)
Readly (all-you-can-eat digital magazine subscription service)
Connect with us
Find us on Facebook and Twitter and why not subscribe to Digital Photographer, to ensure you never miss an issue?
Digital Photographer on Facebook
Digital Photographer on Instagram
Digital Photographer on Twitter
Read more:
The Photography Show 2020: What's on, when, and everything you need to know
Use a shift lens to improve sharpness in food and product photography