DCW is proud to welcome on board Aussie photography magazines Australian Camera and ProPhoto, following their acquisition by our antipodean colleagues down at Future Australia. Both magazines will now have a presence online right here on Digital Camera World.
Australian Camera is a magazine that caters to hobbyist and enthusiast shooters, while ProPhoto looks after everything a working professional photographer might need. Both titles are highly respected magazines that have been in publication for decades – Australian Camera has been in print since the late 1970s, while ProPhoto's history spans an epic 82 years, having been produced continuously since 1937.
With both Aussie titles finding a home on DCW, readers of this here site can expect more expert reviews and advice on all things photography – whether you're a seasoned pro or a budding amateur. We'll be migrating some of the more popular articles from both titles across to DCW and, in future, you can expect to see brand new reviews, guides and features from both Australian Camera and ProPhoto.
About Australian Camera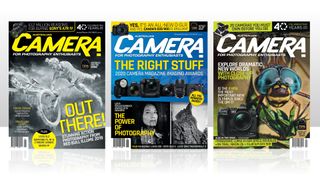 Australian Camera magazine is Australia's leading publication for enthusiast-level photographers and for amateurs who want to become more involved in their hobby. It was founded on the philosophy that photography should, before anything else, be fun. Published since 1979, Australian Camera is dedicated to helping its readers obtain the maximum enjoyment from their photography by expanding their skills, techniques and vision. Australian Camera's editor, Paul Burrows, has clocked up 38 years of experience writing about photography, photographers, cameras and camera design, techniques, and imaging technologies.
The magazine's entertaining and informative style is designed to make advanced techniques and the latest imaging technologies both easier to understand and to put into practice. The magazine's 'real world' approach to its editorial content helps amateur photographers get the most out of their equipment as well as achieving the satisfaction of mastering new skills. Camera's test reports are particularly valued for their independence, comprehensive coverage and attention to accuracy.
Since 2010, Australian Camera has been a member of the prestigious Technical Image Press Association (TIPA), a global group of photography magazines selected for their high standards of content, production and independence. Australian Camera is the only Australian photography magazine to have been invited to join TIPA. Editor Paul Burrows is a member of the Association's Technical Committee, which oversees the annual running of the highly-respected TIPA World Awards for imaging product design.
Australian Camera is published six times yearly, alongside an annual Australian Camera Handbook special issue, which combines the year's most popular reviews with exclusive new content.
Interested in subscribing? Click here for the latest offers.
More about Australian ProPhoto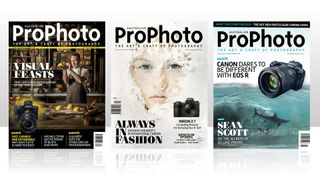 Published continuously since 1937, ProPhoto is Australia's premier publication for professional photographers, emerging talent and students studying imaging-based courses. The content is dedicated to helping working photographers develop their technical skills, improve their business practices and increase their profitability.
In addition to its educational elements, each issue of ProPhoto is also designed to inspire and stimulate readers with portfolios and profiles showcasing work from a diverse selection of photographers – both Australian and international – who are producing innovative work.
The magazine's contributors are considered to be leading authorities in their respective fields such as photojournalism, corporate and advertising photography and small business operations.
Over the decades, ProPhoto has also established a reputation for comprehensive and fully-independent tests of imaging equipment with a particular emphasis on higher-end and pro-level products.
ProPhoto is published bi-monthly. Interested in subscribing? Click here for more details and our current offers.