If you've ever wondered how important color can be in making your images stand out, then this month's 12-page cover feature masterclass is essential reading.
It offers a handy color theory refresher and shows you how to deploy color science to make your images pop.
Remember that you can also buy Digital Camera online. Plus, we're also running a lockdown-friendly six issues for just £9.99/$9.99/€9.99 promotion. Don't delay – subscribe today!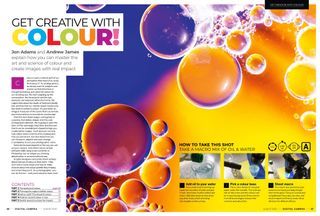 There are more fun projects to shoot indoors in this month's Stay at Home section, including how to practise portrait lighting without a model, and how to photograph products you might want to sell online.
We also continue our series on how to build a photography website, with a step-by-step on how to get up and running on the WordPress content management system.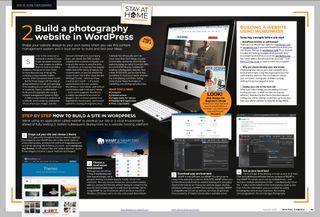 In addition to our main feature, color is just one of many threads running through Photo Active, our projects section, this month.
You can also get inspired by intentional camera movement photography, using golden hour to transform a portrait, and discover how to capture artistic photos of horses.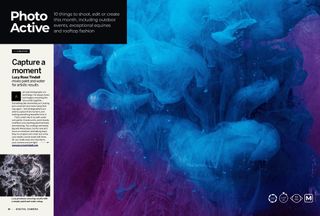 Our Hotshots gallery sees us turn our focus on the Sony World Photography Awards 2020, one of the leading photo competitions on the planet.
And more stunning images can be viewed in our Q&A interview, in which the leading landscape photographer Charlie Waite answers questions from Digital Camera's online community.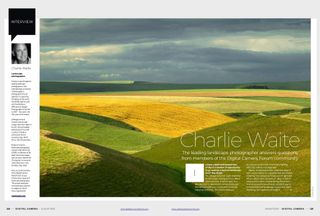 Image editing tutorials this month cover Photoshop, Lightroom and Affinity Photo, plus there's a walkthrough of our software gift, Photolemur 3 by Skylum.
Find out how this clever program can transform your images in a few clicks, using the brand's state-of-the-art AI technology.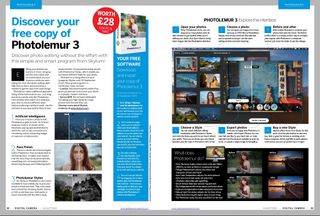 Two leading full-frame mirrorless cameras helm this issue's camera reviews. Find out what our testers thought of the pro-friendly Sony Alpha 9 II and the video-friendly Panasonic Lumix S1H.
Lenses put through their paces include new optics from Canon and Nikon, while in our group test, it's the turn of superzooms for taking on holiday. And staying with travel, messenger bags for photographers are this month's mini test.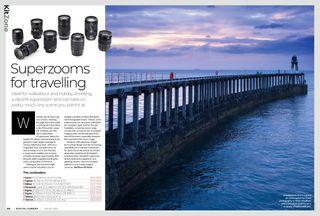 The new issue of Digital Camera comes with an unrivalled selection of digital gifts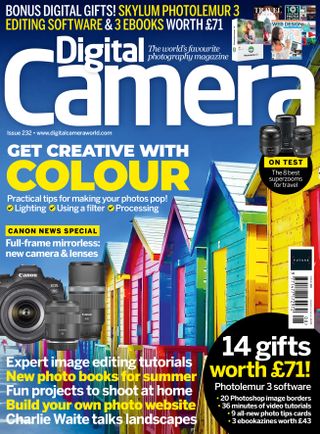 The latest Digital Camera magazine comes with an unrivalled selection of digital gifts – there'll be something of interest, whatever type of photography you're into.
So here's the full line-up of this issue's bonus digital gifts:
Three e-books worth £43, covering subjects including travel photography
Nine all-new photo tips cards on landscapes, macro, portraits – and more!
20 image borders for Photoshop, for presenting your images creatively
36 minutes of video tutorials on image editing in Photoshop and Lightroom
230-page Camera Buyer's Guide ebook packed full of buying advice

Subscribe now
Every issue of Digital Camera magazine is packed with tips, techniques, pro advice, reviews, news and inspiration.
To make sure of your copy every month, subscribe at our online shop from just £12.50!
You can buy limited back issues of Digital Camera magazine in print at our MyFavouriteMagazines secure store.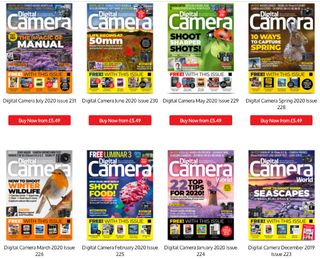 Alternatively, there are a number of different digital options available, including:
• Apple app (for iPad or iPhone)
• Zinio app (multi-platform app for desktop or smartphone)
• PocketMags (multi-platform app for desktop or smartphone)
• Readly (digital magazine subscription service)