Affinity Photo, Affinity Designer and Affinity Publisher offer a low-cost professional alternative to Adobe Photoshop, Illustrator and InDesign with the added advantage that they don't require a subscription.
Better still, as if the prices weren't low enough already, Affinity is offering a 50% discount in support of photographers, illustrators and designers during the COVID crisis.
What's new in Affinity 1.9?
For photographers, it's Affinity Photo that will be the most interesting. Affinity Photo 1.9 gains a number of enhancements, including a new ability to add liquify adjustments as non-destructive, maskable layers. Astrophotography fans can benefit from a new stacking mode for combining multiple astro exposures – a key technique for astro experts – and Affinity says the raw processing engine in Affinity Photo has been substantially improved.
There should be performance gains for Windows users too, as version 1.9 now supports GPU acceleration (requires Windows 10 April 2020 update or later with a Direct3D feature level 12.0 capable card).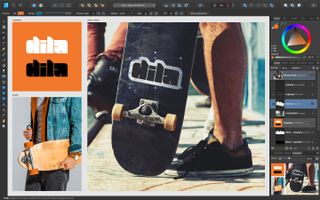 Affinity Designer 1.9 benefits from a new contour tool for adding contours and life offsets to any shape or path, and you can now place linked images and resources instead of having to import full versions – this won't just reduce file sizes, it will also make it easier for teams to work with shared assets.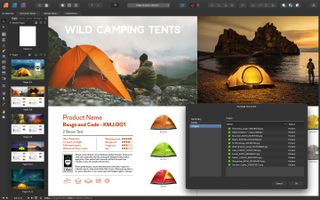 The third program in the trio, Affinity Publisher 1.9, gets faster IDML (InDesign Markup Language) import and a new Package feature bundle image and font resources into a folder for sharing with others or for printers. Other new features include the ability to set Placed PDFs as 'passthrough' assets so that they reproduce exactly like the original, and there's now a data merge feature for integrating text and image links into a document.
Affinity 1.9 update pricing and availability
The Affinity Photo 1.9, Affinity Designer 1.9 and Affinity Publisher 1.9 updates are free to existing users. New users can buy them individually for $25/£23.99 each.
Read more:
• Affinity Photo tutorial series
• Best photo editing software
• Best laptops for photo editing
• Best monitors for photographers