Sony dropped a huge bombshell on the photographic industry this week, by announcing the 61-megapixel Sony A7R IV full-frame camera. Now it appears that Nikon is preparing a 61-megapixel warhead of its own, with reports that the manufacturer is planning a high-resolution Nikon Z8.
Not only that, but Nikon is building its 61MP camera around the very same sensor that's inside the Sony A7R IV – the full-frame back-illuminated Exmor R CMOS sensor.
That's according to a series of reports from Nikon Rumors, which may have seemed pie in the sky before this week but now make a whole lot of sense in the wake of Sony's announcement.
Earlier in the month, the site reported that a Nikon Z8 was in the works that would boast a 60MP image sensor, dual CF Express memory card slots, improved image stabilization, a new resolution shift mode (aping the pixel shift function pioneered by Olympus, to create high res images four times that of the sensor's megapixel count) and an ISO range of 64 to 25,600 (expandable to 32-102,400), which is the same as the Nikon Z7.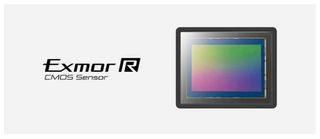 Back in April, the site also wrote that Nikon had signed a deal to purchase Sony's newly announced 60MP IMX455 image sensor. The site speculated that Sony might not use this sensor itself, and might opt instead for the more advanced IMX555. However, as the 555 is a 100MP sensor, we know this not to be the case.
So it appears that the Nikon Z8 will be using the exact same sensor that's in Sony's new high resolution monster.
It's a very tangled situation, as Sony officially usurped Nikon for the number two spot in the interchangeable lens camera market (behind Canon) earlier this year. Now Nikon is returning firing, competing with Sony's latest technology by purchasing that very same technology, to claw back its place in the race.
It all makes you wonder what Canon's next move will be, as it prepares to unveil the much-anticipated high-resolution Canon EOS R…
Read more:
Sony takes Nikon's #2 spot in interchangeable lens camera sales
Nikon Z5 and Nikon Z9 to be announced this year – Z3 in 2020?
New Canon EOS R due in 2019 with 70MP sensor, IBIS, dual card slots