New year, new me? Pfft. New year, new camera? Hmm, maybe once the credit card has recovered from the beating it took before Christmas. Okay… new year, new year resolutions? That's more like it!
Whether you're stuck in a rut, trying to break some bad habits, looking for some motivation, or trying to give your images a push to that next level, making a new year resolution about your photography is a great way to hit the ground running in 2023.
Here on Digital Camera World, we've each been making resolutions regarding our own photography. So here are the seven resolutions we've pledged to make starting on January 01…
If less is more, just think how much MORE would be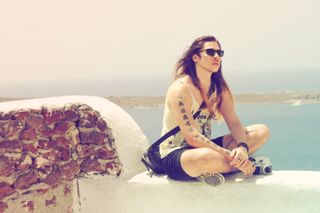 James Artaius
Editor
As a portrait photographer, for 90% of my shots I crank the aperture as wide as it will go and let rip. It makes sense with a lens like the Canon RF 85mm f/1.2L, which was put on this earth to take photographs wide open and blur the background into a syrupy smush. But when I'm doing my everyday photography, I need to get out of the habit of shooting everything at f/1.2 or f/1.8 (unless the light demands it, of course). I want to stop being so stingy with depth of field and start being greedy with it instead!
Actually having my camera on me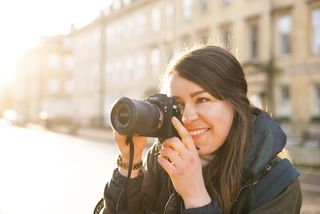 Lauren Scott
Managing Editor
As a photographer who now writes more about photography than actually taking any pictures, I've become so out of the habit of taking my camera with me unless I'm "at work". They say the best camera is the one that you have with you, but while my iPhone 12 is a handy camera phone to have in a pinch, it's no match for the quality of my Canon EOS R6.
Given that I mainly use this full-frame mirrorless camera with the cheap, cheerful (and compact) Canon RF 50mm f/1.8 STM lens there's really no excuse not to take it out with friends, in a new city, or just walking the dog. My new year's resolution is to rediscover the joy of walkabout photography because, to my mind, that's where the real creativity happens.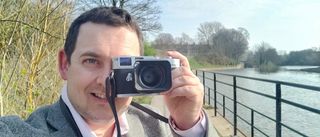 Sebastian Oakley
Ecommerce Editor
Likewise, my new year's resolution is to take a camera with me wherever I go, be that film or digital, just so that I have something to always capture the moment – not just on my phone!
Digitizing my photo archive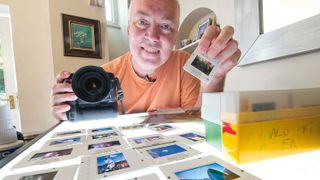 Chris George
Content Director
When I fully switched to shooting digital around 18 years ago, I spent a long time scanning thousands of my then-favorite slides and negatives from my archives. But now, a couple of decades on, I wish I had not sold my film scanners – as I now want to go back and revisit some of the images that did not make the cut last time around. Last time it was more about which would I could use in articles, or sell through image libraries. Now it will be more about reliving memories of people and places.
Shoot on auto to shoot more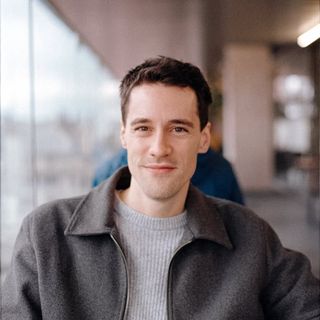 Gareth Bevan
Reviews Editor
Working as a fashion photographer for years I am far too concerned about the settings I am using for my photos to get that creative look that I'm after. This bleeds into my everyday photography; I often spend too much time fussing over setting up my camera for simple shots where creativity really isn't essential. From now on, I am going to make an effort to embrace the auto – I am going to learn to flick my camera into auto and let the camera take a perfectly serviceable photo and save myself a headache and a lot of time. Auto… who has to know?
Shoot more medium format film and invest in a light meter!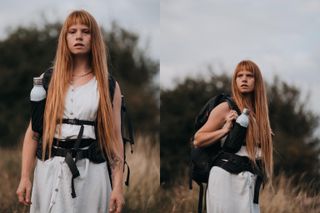 Hannah Rooke
Staff Writer
As a mostly digital photographer, I've always been able to rely on getting the exposure correct by checking in the camera – not exactly a luxury you have when shooting film. Last year, I was very lucky to pick up a Pentax 6x7 for a very good price but have since only used it once. It feels like such a shame to have such a beautiful camera just sat on my shelf. As the film and developing costs are so expensive, I need to bite the bullet and invest in a light meter – I've always thought that they're complicated to use but, in reality, I just need to get to grips with it so I can start shooting more film confidently and accurately!
Take more photos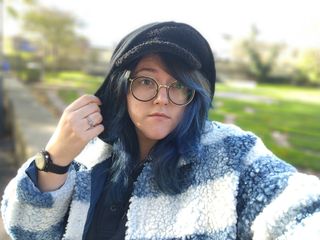 Beth Nicholls
Staff Writer
I take at least three photos a day without even trying using my Samsung smartphone, whether it's of my dog, a grocery list, or a cloud outside that I thought had an interesting shape. But I very rarely take photos on my camera any more, and it's a shame. I'm also especially bad at sharing images that I've taken and edited on social media or posting to my website. My new year's resolution is to take and upload more photos, and find my passion for photography again.
To buy a camera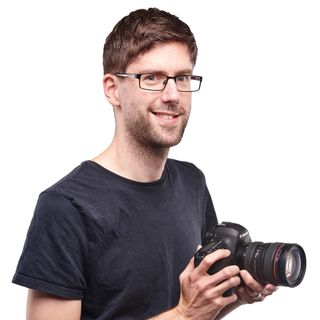 Ben Andrews
Lab Manager
Just one proper dedicated camera to call my own. Earlier in the year I sold my trusty Nikon D5500 to help fund another project, leaving my Xaomi Redmi Note 9 Pro phone to cover all my photographic needs. Though good enough for most situations, the phone's primary wide-angle camera (and the only one of the quad-cam array worth using) is a terrible focal length for portraiture – and with no image stabilization, low light shooting is tricky at best. Even tasks as simple as photographing products to sell on eBay can be a hassle, as the phone's limited dynamic range and overzealous image smoothing makes it difficult to capture subtle item imperfections. So which new camera to choose…