Some special moments can never be recreated again, which is where having a second photographer on the job is vital. If you're shooting a large wedding it is impossible to be in the same place at the same time.
For example, most couples require getting-ready shots of both the bride and groom, and if they are not located near one another it can be a logistical nightmare. Having an extra pair of eyes on the guests and their reactions is vital if you want to capture the full picture and happenings of the day.
We've consulted the advice of two pros, for their advice when it comes to working with a second shooter or being a second shooter. Claire Pulman and Christina Davies know a thing or two about the logistics and have answered all of our in depth questions about the subject.
Claire, who is originally from County Durham, North East, relocated to the south of the UK a number of years ago. "If I'm not out photographing a wedding or travelling then you will probably find me out on a Sussex beach photographing landscapes," she tells us. Christina is a Wedding, Family and Commercial photographer based in Preston, Lancashire and loves capturing her clients' stories. "I'm so thankful that I get to run the business full-time and do what I love."
So whether you're an established pro looking to hire a second shooter or you're just starting out and want to get into the industry as a second shooter then you can't afford to miss these pros' tips.
Although weddings are the obvious place to hire or be hired in as a second shooter (as Christina and Claire mainly do) this is not always the case. There are many types of jobs such as large business events or festivals where you can be working alongside another or a number of photographers so the same rules apply.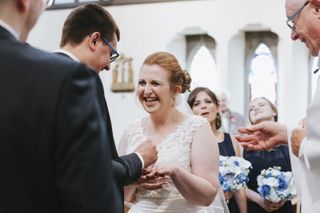 1 Get your paperwork in order
Whether you are employing the second or being hired in as a second shooter you need to have your paperwork in order. You should never take on a job or hire someone without having an appropriate contract that both parties are happy with; the contract is a legal binding document that is there to protect both photographers and ensure you have all grounds and logistics covered.
Christina says, "The biggest admin issue I can think of would be deciding on what permissions to give in your contract. Do you let them use all the images? Some of them or none of them? This is up to each photographer and what they feel comfortable with. I've shot weddings as a second where I have not had permission to use an image and others where I have used one or two with permission – I'm okay with that. It's all down to your contract with the client and your contract with the second shooter. Think about the permissions you are asking the couple and what you are asking from the second shooter," she advises.
You also need to think about any liability concerns and ensure this is covered. Claire says she always makes sure her second shooter has their own insurance.
Make a checklist before each shoot and as a bare minimum discuss with your second shooter (or as a second) on equipment use, insurance, copy and reproduction rights and the delivery of images.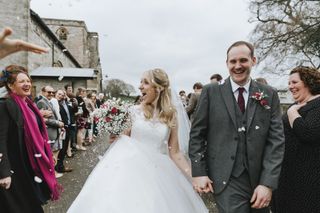 2 Finding your second
When selecting a second shooter to work with it is important to bring someone into the frame who shoots in the same style as you do. "I like to work with second shooters who I can train so they get used to my style and adapt it to their own," Claire says.
However she stresses the importance of ensuring they are ready before chucking them in the deep end, and when photographing an event together you also need to have trust and be fully prepared beforehand. "Set your expectations," Claire states, "and talk to them about your style, and also how you would like photos to be captured."
Christina has a similar method when it comes to employing a second shooter and also likes to be prepared. Looking through their portfolio and chatting over a brew are some of the first things she does to ensure they have a good rapport. "I like doing this as we all know how geeky us photographers are when it comes to talking about bodies and lenses! My husband gets bored hearing about it so it's nice to have those chats with people who are like-minded – especially over cake!" Christina continues. "The other thing I would say is make sure they are informed about the timings or events of the day. They can and will do a better job if they know what's happening rather than coming in blind to it all."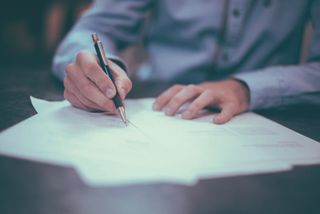 3 Being a second shooter
Being a second shooter means you need to ensure you are capturing what the primary photographer wants – after all this is their gig and they have the responsibility to deliver great results to their client. Christina's advice for second shooters is to be honest with your abilities. "We're all still learning every day no matter how long we've been doing this," she says.
Christina started her wedding photography career by second shooting and found it was great to learn from others. "Don't be afraid to ask questions," she advises. "I still do this now from time to time when someone does something I don't do, like a mirrored ring shot for example." She also expresses the importance of being helpful to lighten the main photographer's work load.
"Ask what they want from you and what you can take off their plate. Be open to just being the assistant at times and holding kit, flowers or even grabbing the main photographer a drink on a hot day. Lastly, enjoy it! It can be a long day but a wonderful one as well. If you love doing weddings, as I do, everyone will have a creative adventure with your camera capturing those moments for the couple and there's no better feeling as a photographer."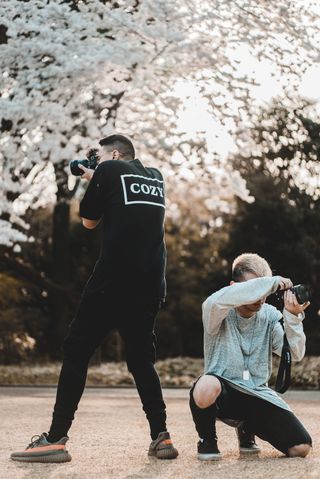 4 Don't both photograph the same thing
When you're on the job it is important that you plan with your second shooter how you are going to approach the assignment. The key to a successful wedding with two photographers is all in the planning and communication.
Claire says, "You need to be able to communicate, as it's not about one individual capturing everything, it's about working together to achieve different shots. There's no point trying to both capture the same image. You need to be comfortable with the second shooter and be able to ask them to photograph certain parts of the day where you cannot be. If I'm doing group shots I'll ask my second shooter to capture people standing round etc so we have a variety."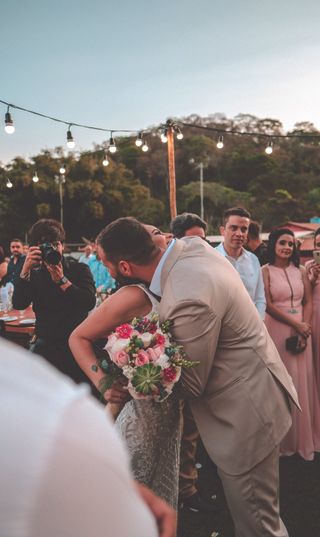 5 Where's the work?
Much of the photography business comes down to who you know and making good contacts. Many of the photographers Christina and Claire work with have established relationships making it easier to secure work in the future. Of course when you are just starting out making these contacts can be tricky, however really there is no other way then to get into the industry then by networking, applying for jobs and asking around as much as possible.
And you never know when you might get a lucky break – Claire found herself answering a Facebook advert, and when she met the photographer they took her on because she supports Newcastle United!
Facebook is a great resource for advertising for a second shooter or looking for work yourself. There are a few Facebook groups from 'Second Shooters UK', 'Second shooters/Photography assistants UK', to 'Wedding UK – Last Minute Photographers/Assistant/Second Shooter', where you can look for or advertise for second shooters. Christina also uses the Facebook groups to secure work and find shooters where she can as well as using her established contacts.
Read more:
Best wedding albums
Best lens for portraits
Best camera for portraits