A new lens can elevate the quality of your images, give scenes a fresh perspective, and provide you with a burst of va-va-voom creativity when you need it most.
The best lens doesn't have to mean the biggest or most expensive option, but the one that's best-suited for your job and genre at hand.
Manufacturers bring out a raft of new optics each year, all claiming to be smaller, lighter and shinier than their counterparts and predecessors.
As you'd expect, there were a host of announcements at Photokina 2018, but plenty more reveals have followed since.
In this post, we've gathered together our favourite lens launches of the year, bringing you the optics that rose to the top and caught our attention.
1. Nikon AF-S 500mm f/5.6E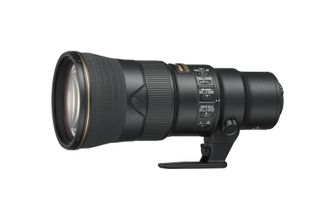 In October, Nikon announced that the total production of their NIKKOR lenses had reached 110 million. Around the same time, they also revealed this 500mm telephoto superstar, at less than half the weight and size of its supertele sibling, the AF-S 500mm f/4E FL ED VR.
The small and lightweight design is down to a Phase Fresnal (PF) lens element – a technology that was originally developed for lighthouses – that removes the need for multiple optical elements.
Despite compact measurements, image quality hasn't been compromised, and the AF-S 500mm f/5.6E PF ED VR is a fantastic telephoto to have in the kit bag.
2. Tamron SP 15-30mm f/2.8 Di VC USD G2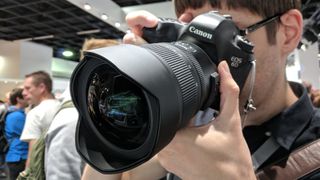 Tamron's SP 15-30mm f/2.8 Di VC USD G2 feels every bit as good as any rival lens from Canon and Nikon.
Tamron's original SP 15-30mm f/2.8 went on sale in 2015, but this update is a real treat. The revision has a host of internal upgrades, plus slick new styling in-keeping with Tamron's current design aesthetic.
3. Samyang 85mm f/1.8 ED UMC CS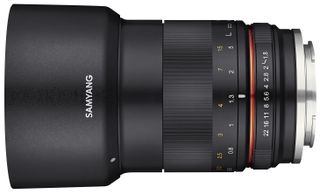 In August we glimpsed this portrait prime, which gives the equivalent view to a 135mm on a full-frame camera – perhaps the ideal focal length for portraits.
Like the majority of Samyang offerings, the lens is manual-focus only, but the focus assist features of the cameras it's compatible with – Canon M, Fujifilm X, Sony E and Micro Four Thirds models – makes this less of a problem.
It's lightweight at 300g, just 8cm long, and won't break the bank, either.
4. Sigma 60-600mm F4.5-6.3 DG OS HSM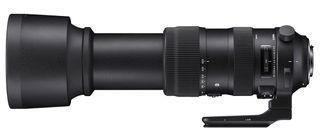 This 10x superzoom beast of a lens has been designed for the wildlife and action pros who want it all, given that you can shoot both wide and telephoto scenes without having to change lenses.
Although it's an all-rounder, optical quality is still on point. Find out more here.
5. Sigma 105mm f/1.4 DG HSM Art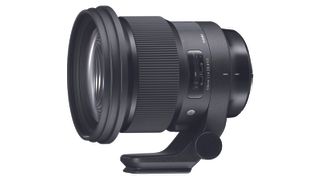 As well as the new 60-600mm telephoto behemoth, Sigma has bulked out its lens offerings this year with five other newbies.
Big, heavy and expensive though the 105mm f/1.4 Art may be (hear us out), it's one bokeh master. Like the rest of the range, it also delivers immense sharpness and clarity.
6. Canon EF 70-200mm f/4L IS II USM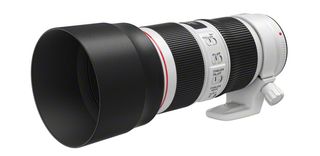 Later this year Canon revealed two new updated 70-200mm zooms; this f/4 version and the 70-200mm f/2.8L IS III USM lens. This focal length is enduringly popular, but the new iteration has had a major revamp.
It's a high-spec but lightweight telephoto zoom full of new tricks to check out.
7. Samyang XP 10mm f/3.5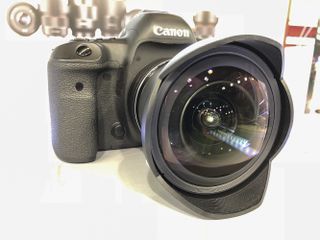 Samyang chose Photokina 2018 to unveil this premium manual-focus lens.
The XP 10mm f/3.5 is a 'Zero Distortion' model designed for the latest generation of 50 megapixel DSLRs (we're talking Canon and Nikon), but because of its shape, you'll get an impressive full-field rectilinear image, rather than a fisheye.
8. Hasselblad XCD 80mm f/1.9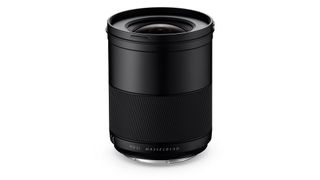 Iconic camera-maker Hasselblad arrived at Photokina this year with a trio of new lenses for its medium format mirrorless camera, the X1D-50c.
The headliner was the 80mm XCD 1.9/80, though – the maximum aperture of f/1.9 making it a great low-light companion.
9. Nikkor Z 58mm f/0.95 S Noct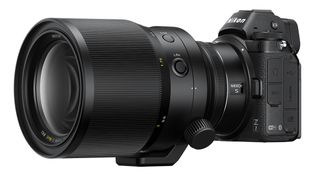 The fastest lens in the west this year is Nikon's f/0.95 Noct, which is designed exclusively for its mirrorless Z cameras.
This option has all the mod cons and coatings you'd expect from the company's flagship S line, plus it looks absolutely killer.

10. Nikkor Z 35mm f/1.8 S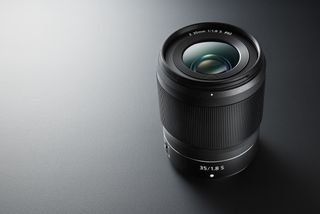 As one of the first lenses to be released for the new Nikon full-frame mirrorless cameras, the Nikkor Z 35mm f/1.8 S is sleek and super-sharp – just don't look at the price tag.
In MF mode, the focus speed changes according to how fast you turn the lens, and the Z7's viewfinder is so sharp you see a real focus 'snap' when your subject comes into focus.
11. Tokina 50mm F1.4 FF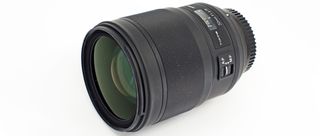 Third-party lens-maker Tokina also used Photokina to deliver a range of new premium prime lens.
The 50mm was the first in its new Opera series for full-frame cameras, with weather-sealing, quiet autofocus and the company's new ELR lens coating.
12. Sony 24mm f1.4 G Master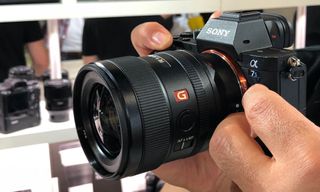 Also unveiled at Photokina, the Sony 24mm f1.4 G Master lens should be a strong contender for astrophotography. It's a specialised unit, with a wide angle of view, a very fast maximum aperture of f/1.4 (unusual in a wide-angle lens) and the G Master seal of quality.
Consider it your best bet for low-light wide-angle photography on a full-frame Sony mirrorless camera.
13. Sigma 70-200mm f/2.8 DG OS HSM Sport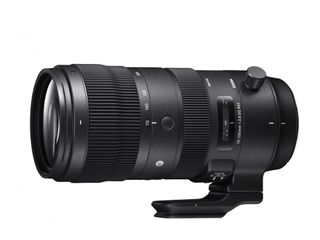 The official release of the 70-200mm f/2.8 DG OS HSM Sport lens came back in September, but now the eagerly awaited model is ready to ship.
The lens is dustproof, splashproof, and sports a high-speed autofocus that's got you covered for fast action.
14. Irix Dragonfly 150mm f/2.8 Macro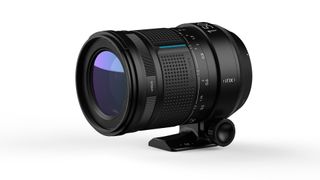 Irix is an innovative lens-maker, and their third prime lens (announced at Photokina) is for full-frame macro shooters.
150mm is longer than usual for a macro, but perfect if you want to photograph flightier subjects such as dragonflies and insects – without scaring them away.
15. Laowa 9mm f/2.8 Zero-D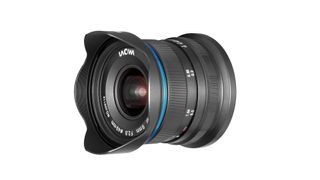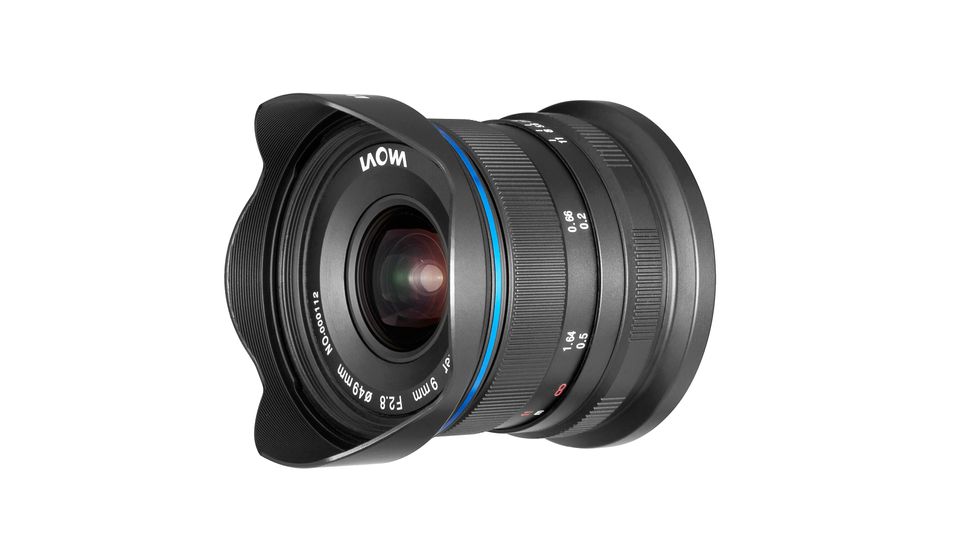 Laowa isn't a well-known brand, but its 9mm f/2.8 Zero-D is a serious, premium-quality optic.
Adapt to the manual controls quickly, and the payback is true edge-to-edge sharpness. Its small form factor is awesome, too.
16. Canon RF 50mm f/1.2L USM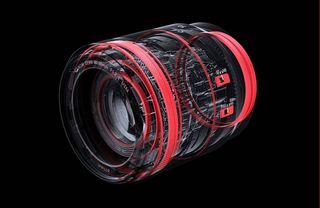 This Canon EOS R companion easily earns its red ring, thanks to a fast, dependable autofocus and tear-inducing quality.
It complements the RF 24-105mm f/4L IS USM as the EOS R's launch day lenses, and has been designed from the ground up to take full advantage of the new RF mount.
17. Sony FE 400mm F2.8 GM OSS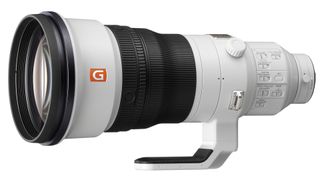 We couldn't not mention this pro wildlife and sports lens, being the first super-telephoto prime in Sony's FE full-frame mirrorless lineup.
Expect customisable focus hold buttons, and optical stabilisation with an "advanced algorithm" to help rapidly frame moving targets.
18. Canon EF-M 32mm f1.4 STM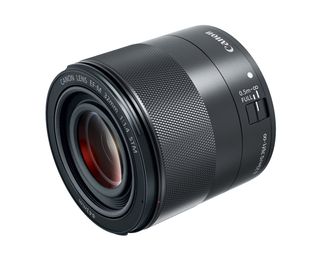 If you've invested in the Canon's EOS-M system, and were worried it had been forgotten about with the launch of the EOS R system, fear not.
This new high-quality 32mm prime might be designed for portraiture, but it also has a magnification factor of 0.25x. Its quiet, smooth autofocus, also means it'll also be useful for capturing video. Happy days.