Our best waterproof jackets for photographers guide rounds up the hardiest jackets to help protect you against errant weather on your next landscape photography shoot.
Ah, the great outdoors. Home of dramatic mountains, serene lakes and tempestuous seas. However, the outside world can give and take in equal measure, and it's not unusual for it to, quite literally, rain on a photographer's parade. Who among us hasn't eagerly trekked out to a dream location for a promised stunner sunset, only to be drenched with rain the entire evening?
We can't magically snap our fingers and bless your every photographic excursion with heavenly golden light. However, we can give you our recommendations for the best waterproof jackets for photographers, so that at the very least you're not bitterly disappointed and soaked to the bone.
• See also Best gloves for photographers
You might think putting on a waterproof jacket is as simple as shoving your arms into the sleeves and zipping it up, but as any seasoned landscape photographer knows, outdoor clothing is all about layers.
Thin waterproof jackets are ideal for photographers who often embark on long treks to their location. This is because you can layer fleeces and other warmer layers underneath when you start to feel chilly. The problem with having a thick and warm waterproof jacket is that you can't take it off if you start to get hot.
This can be particularly problematic when walking in cold climates. If you start to sweat underneath your layers, you can risk catching hypothermia when you stop moving (and generating heat) and cool down.
However, you don't have to be trekking in the Arctic to feel the inconvenience of a thick waterproof jacket. Feeling clammy and sweaty isn't anyone's favorite aspect of exploring the great outdoors, so we've chosen highly breathable jackets for our round-up.
Hardshell or softshell?
Why you can trust Digital Camera World Our expert reviewers spend hours testing and comparing products and services so you can choose the best for you. Find out how we test.
There is a difference between waterproof and water-resistant, and it's important to know exactly what you're after before you start looking. Hardshell jackets are fully waterproof, providing a water-tight layer that will prevent any moisture getting in. Meanwhile, softshell jackets are water-resistant, which will protect against light rain, but will eventually let moisture in.
A softshell jacket might be a good option if you're on a casual shoot and you won't be straying too far away from the car. However, if you've got some serious hikes planned then a hardshell jacket is the way to go.
Best waterproof jackets for photographers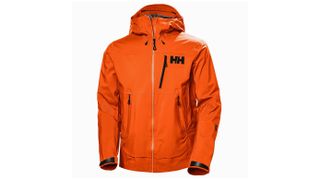 This jacket is designed for mountaineers, hikers and skiers - so it is an obvious choice for photographers who spend long periods outdoors in inclement conditions. The jacket uses a three-layer with a breathable microporous membrane that's water repellent - fashioned from Helly Hansen's own Helly Hansen's proprietary polypropylene-based LIFA Infinity Pro material. There are two inside pockets and another three on the outside - which are handy for accessories (and other outdoor essentials). It's designed for use in all seasons (so you will need more layers underneath in the winter cold).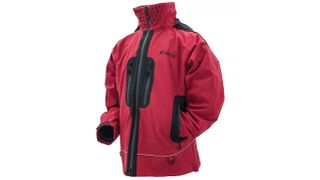 Despite being designed for fishing, this flagship Frogg Toggs jacket is just the ticket for photographers that need to work outdoors in wet and cold conditions. In addition to two zipped chest pockets for vital accessories such as batteries and phone, there are two fleece lined lower pockets for keeping your hands warm between exposures. It comes with a detachable hood for rain and snow - and there is an option to buy a liner that can be zipped in for when temperatures really fall. It comes with an impressive MVTR (Moisture Vapor Transmission Rate) of over 20,000 - and a waterproofing rating of 15,000mm that should keep out even the heaviest rain.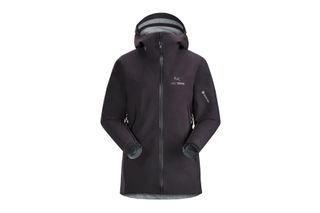 It might be pricey, but this waterproof jacket from Arc'teryx definitely earns its keep. Made from N70p 3L Gore-Tex fabric with Gore C-Knit backer, the Zeta AR is comfortable and quiet to wear.
The Zeta AR is windproof and waterproof, so it'll fully protect you against the elements when you're out exploring. However, it's not too warm for strenuous hikes, so you won't have to worry about overheating. We like that this jacket is articulated in the arms, and that it's long enough to wear under a rucksack hipbelt.
Overall, this offering from Arc'teryx is a strong contender for the title of best waterproof jacket for photographers, despite the steep price.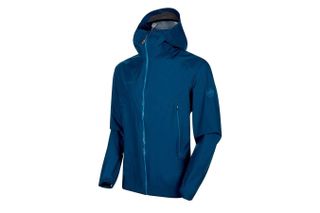 This jacket from Mammut is a highly technical waterproof that's designed for mountain excursions. Don't let its lightweight feel fool you – this durable hardshell effortlessly protects against wind and rain. The Mammut Maseo is so light that it easily sits under camera backpacks, tripod bags and other outdoors gear.
With adjustable cuffs and hems and a hood complete with toggles to tighten the fit and a reinforced peak, you can make the Maseo as watertight as possible. It can also fold down to such a small profile that you'll barely notice it in your rucksack.
The Mammut Maseo is the perfect just-in-case waterproof layer for stuffing into your bag on both leisurely countryside rambles with your camera and more strenuous mountain hikes.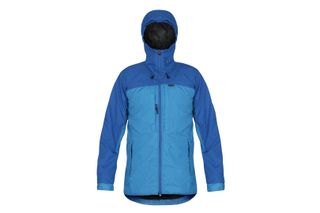 If you've ever been walking in horizontal rain, you know how important a good hood can be. If it's too limp and loose, it'll fly right off your head. If it's too bulky you won't be able to see where you're going. However, that's where the Páramo Alta III jacket comes into its own. Its wired peak hood gives you crucial visibility when you're wandering through wet and windy conditions.
Interestingly, the Páramo Alta III jacket also has a reinforced back panel to help make carrying a backpack easier. Plus, the adjustable cuffs can be rolled up for cooling while upper arm vents can be unzipped to let some air in.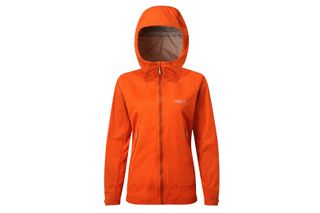 The Rab Kinetic Alpine jacket features a tough nylon outer layer sitting on top to protect against the knocks and scrapes of everyday walking life and a waterproof membrane that keeps you dry. This means that the Rab Kinetic Alpine makes for a highly breathable wear, while still protecting you from errant weather when it has to.
This waterproof jacket also has a hood with a laminated and stiffened peak to help keep the wind and rain out of your eyes.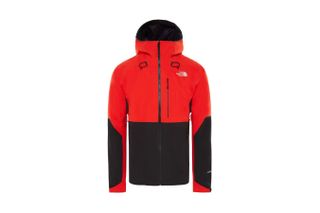 The North Face Apex Flex GTX 2.0 jacket is one of the best waterproof jackets for photographers out there. With a tough three-layer Gore-Tex shell for wind and rain protection, the soft-knit outer fabric is wonderfully soft. There's also a stretch-knit liner that acts like a thin fleece for added protection against the cold.
The breathability of the Apex Flex is great and it also features pit vents to further aid cooling. The super light construction also enables you to move flexibly as you traverse across the landscape.
Read more
Best camera bags and cases for photographers
Best messenger bags for photographers
Best camera sling bags
Best gloves for photographers
Best touchscreen gloves
Best head torch