Discover the best pieces of camera equipment that will help you get the most out of your photography in our mini guide.
Photography is full of trials and tribulations that can get in the way and prevent you from taking the perfect image. As we live and breathe photography and get to test and try out masses of the best camera accessories we're going to reveal our tip ten picks which help make shooting as fuss free as possible and let you snap away unhindered whatever your subject.
From LED lighting options to ultra-low miniature tripods, and memory card readers to super fast memory cards, we reveal all in our essential top ten gadgets that simply make life easier.
1. Manfrotto PIXI Evo
Why you can trust Digital Camera World Our expert reviewers spend hours testing and comparing products and services so you can choose the best for you. Find out how we test.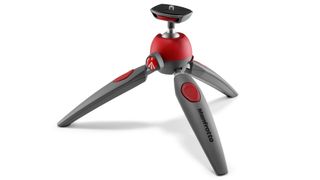 Miniature tripods are brilliant alternatives when a conventional full sized version isn't appropriate. They're more portable, discreet and still allow you to lock off your camera securely so you can achieve those brilliant long exposures.
They're pretty versatile units too, as when the legs are closed together it gives you a sturdy handle to grab on to for filming videos, and can also be used to mount and aim flashguns when using off-camera flash.
We love the Manfrotto Pixi Evo which has extendable legs taking it to a maximum height of 19.5cm and also a setting to spread the legs out wider to get even lower to the ground for low-angle shots. It can support an impressive 2.5Kg of equipment making it ideal for lightweight DSLRs and mirrorless cameras.
2. Manfrotto Lumimuse 8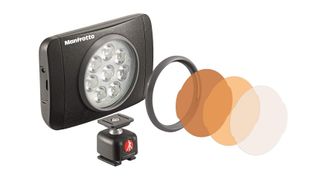 The Manfrotto Lumimuse 8 is just the thing to do a good job in a tiny space, clipping easily onto your smartphone to provide a pretty impressive 550 lux of illumination. It also allows for further customisation through the attachment of filters (sold separately), meaning that you can further harness and control the quality of your light. With only four discrete brightness settings it's not exactly a precision tool, but it'll give you a powerful kick of illumination when you need it, and thanks to its USB charging port, you can keep it gassed up and ready to go throughout an entire day's shoot.
3. Anker PowerExpand Direct 7-in-2 USB-C PD Media Hub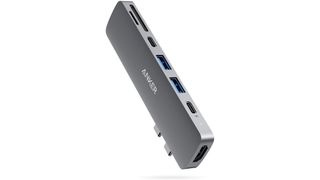 This accessory from Anker aims to solve the problem caused by the omission of some rather essential ports on Apple's best Macbook laptops, which rely solely on USB type C. While USB-C is the future and the way that all peripheral devices should be heading, it's fair to say we haven't made the transition just yet and many of us still need adapters to use our favorite USB-B devices.
The 7-in-2 USB-C Media Hub slots into two of the USB-C ports on the side of your Macbook Pro and in return gives you a USB-C port with charging enabled, another USB-C port, two USB-B 3.0 ports, an HDMI out port for sharing your computer display to an external monitor or TV as well as SD and micro SD card reader slots.
It solves a lot of problems in a single, well-constructed package and saves the need to carry a plethora of cables and adapters. It also has a gray metal build which is in keeping with the graphite look of the Macbook Pro.
4. Anker USB-C 2-in1 SD and microSD card reader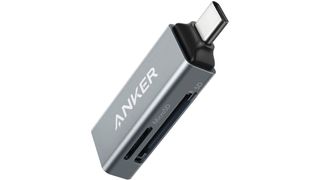 The second product from Anker to make it on to this list is the USB-C 2-in-1 card reader. We've found this to be a brilliant addition for anyone with a laptop that uses exclusively USB-C ports and is super handy if your cameras all use SD, SDHC, SDXC or microSD, microSDHC and microSDXC cards like you might find in drones or action cameras. This nifty device removes the need to carry around a much more bulksome card reader that supports a wider range of cards.
Measuring 50x17x9mm the 2-in-1 card reader easily fits into a pocket or camera bag without getting in the way and can be a real life-saver if you need to back up your images or get editing straight away when you're on the go and can't connect to your laptop otherwise. As it's USB type C you can benefit from staggering transfer speeds of up to 5120 Mbps and it works with other smart devices like phones and tablets via USB-C.
5. Hähnel ProCube2 camera battery charger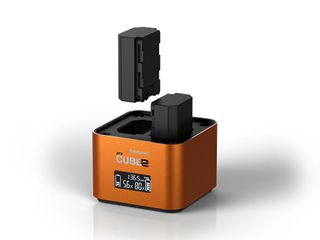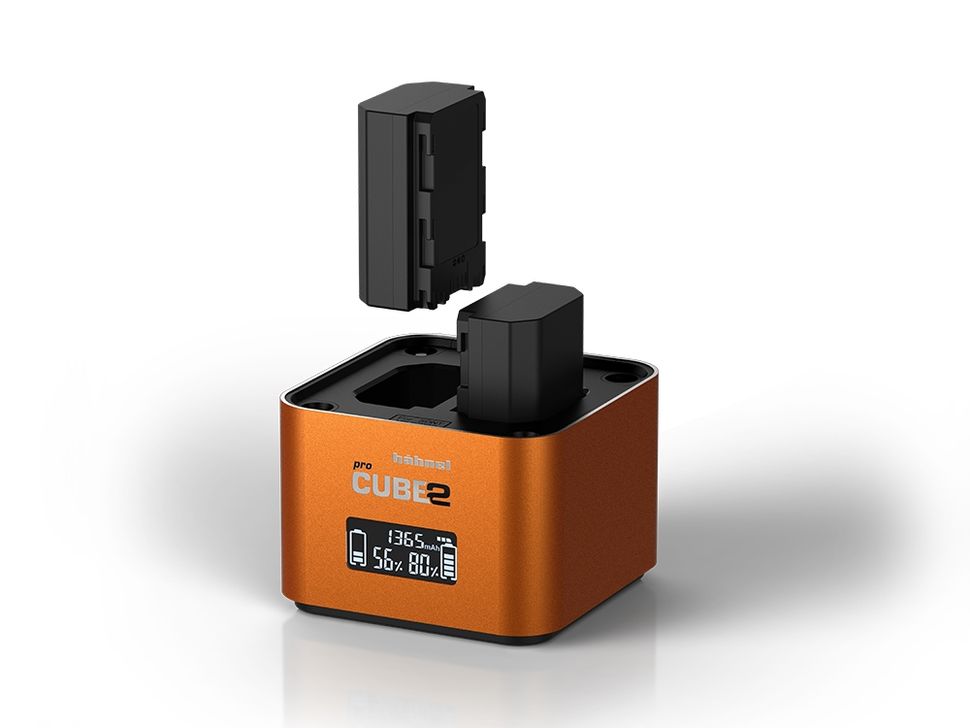 Hahnel's ProCube 2 is available for Canon, Nikon, Sony, Olympus, Panasonic and Fujifilm and allows you to charge two camera batteries simultaneously.
The ability to charge two batteries at once is pretty handy in itself, but it also has a built in screen showing you the exact charge percentage and also comes with an adapter for use in a car which is super helpful when you're shooting for long periods away from any power source and is ideal for giving your batteries a quick boost when traveling between locations.
• The best universal camera battery chargers
6. Hähnel Extreme Batteries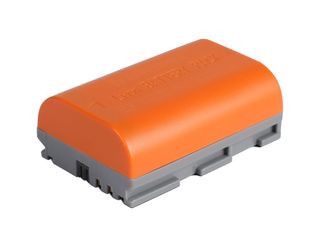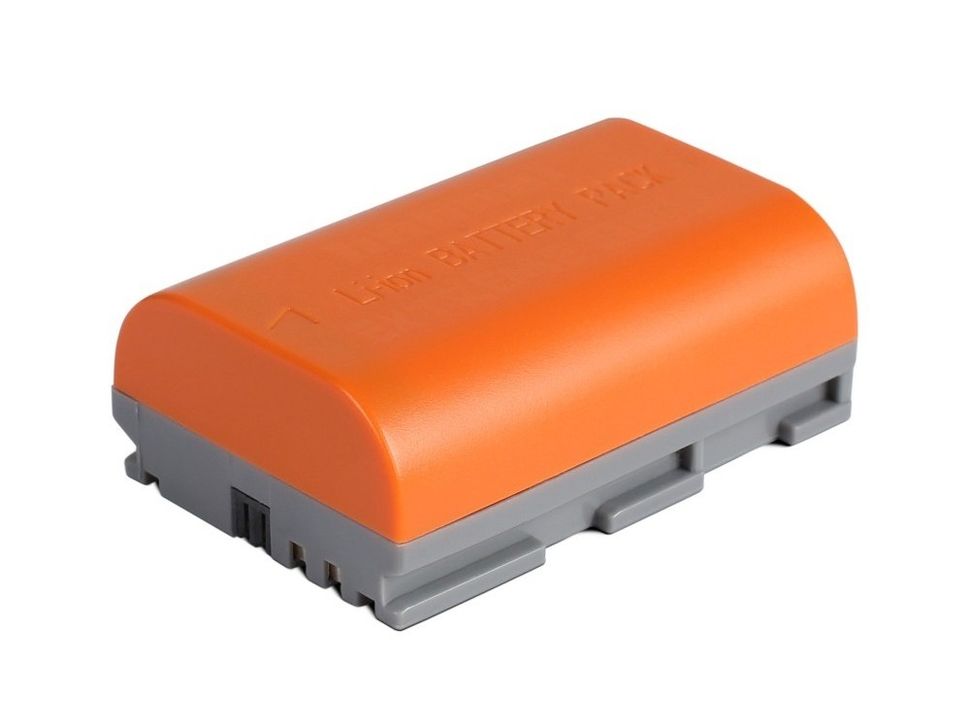 Hahnel's colourful orange Extreme batteries are built to withstand the harsh conditions us photographers put them through, as they have extra insulation to fend off the cold which can zap battery power and also makes them shock resistant. They make life easier as a photographer as you can shoot for longer without worrying about having to change batteries so frequently and shoot in colder climates with ease.
• The best camera battery deals
7. An inexpensive rocket air blower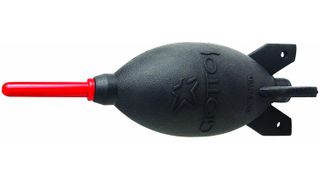 Handheld air blowers are inexpensive and every photographer should have one in their repertoire. They make light work of removing dust and grime from your lenses and also the camera sensor.
It's always a good idea to tackle dust or dirt with air first so that you don't risk pressing a bit of grit against your lens or sensor and risk scratching it. Only move on to physically touch the lens with a lens pen or microfibre cloth, or the sensor with a sensor swab. A few blasts with a good quality rocket air blower is usually enough to get your kit spotless again.
8. Hama Optical Microfibre Cleaning Cloth Pocket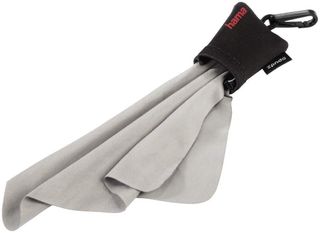 A soft microfibre cloth is always handy for wiping away more stubborn dirt on your camera lenses and filters but the problem is that you often have to store them in a pocket in your camera bag that can have dirt and other grime inside it, this can then be transferred to your lens the next time you go to clean it which isn't ideal.
The 'Pocket' cleaning cloth from Hama has a built-in neoprene bag so simply folds away inside of itself when not in use, keeping it free from dust and dirt. It also has a plastic clip to attach it to somewhere safe on your bag too so can be found easily. It sounds like such a simple thing but it really does make a difference and does exactly what it sets out to do.
9. Wimberley The Plamp II (PP-200)

Macro subjects can be brutally challenging as it often requires pin-point precision to get a sharp image and eliminate camera shake. The Plamp II from Wimberley is a super useful tool for macro work that you may not have considered and acts as a third hand, with two clamps on each end joined together by an adjustable neck - this is brilliant for stopping subjects like flowers from blowing around or moving both outside and in a studio, and is also useful for holding backgrounds in place too.
10. Fast memory cards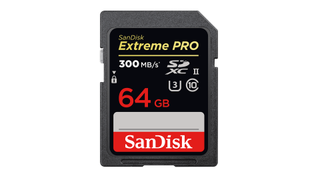 Even if you have a blisteringly fast camera it can be held back by the maximum read and write speeds of the memory card you're using with it. Use a slow card and you could be waiting for prolonged periods while the camera buffer writes to your sluggish card and this means you could miss that all important and vital photo opportunity. It could also mean you end up waiting ages for your images to transfer over onto your computer or external hard drive.
We recommend getting the fastest memory card type you can afford to fit your camera to avoid this problem and make life easier. For cameras accepting an SD card this Extreme PRO from SanDisk is a great choice as it has a read speed of up to 300 MB/s and a write speed of up to 260 MB/s which is fast enough to shoot cinema quality 4K video footage.
• Best memory cards for your camera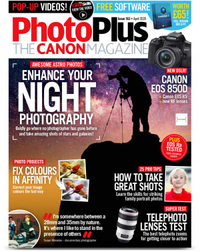 PhotoPlus: The Canon Magazine is the world's only monthly newsstand title that's 100% devoted to Canon, so you can be sure the magazine is completely relevant to your system.
Read more
Best photo editing tools and accessories
Essential photography gadgets and add-ons
The 10 best pro video accessories