Instant photos are just unstoppable, and the Instax brand has been a runaway success for Fujifilm, so it is no wonder that companies like Leica are trying to get a little piece of the action. Rather than developing its own competing cameras and film from scratch and spending big bucks to keep making the format a success, Leica has licensed technology and film from Fujifilm to get a running jump into the world of instant print cameras.
Leica Sofort 2: Specifications
Sensor: 1/5-in CMOS
Resolution: 2560 x 1920 Pixel (4.9MP)
Lens: Leica Summar 1:2/2.4mm (~ 28mm full frame)
Aperture: f/2 to f/16
Focus range: 10cm to ∞
Flash: 0.5m - 1.5m
Display: 3" TFT LCD, approx. 460 000 dots
Storage: Internal memory / microSD (~ 45 images internal/ ~ 850 images 1GB microSD)
Battery: Rechargeable (~100 prints)
Dimensions: 123 mm x 86 m x 44 mm
Weight: ~ 320g (w/o film pack, w/ lens cap)
Leica's previous and only entry in the instant film game was back in 2016, with the original Leica Sofort, an instant camera based on Fujifilm's Instax Mini 90 of the time. This time – with the Leica Sofort 2 – Leica is mixing the formula up a little and is stepping into hybrid cameras instead.
Now, instant print cameras and hybrid print cameras are easily confused. The former is an analog camera – you line up a shot, you press the shutter which exposes the film through the open lens, and a few seconds later a slowly developing instant print pops out the top. Hybrid cameras on the other hand capture images by exposing a digital image sensor, which is saved to the device for viewing before printing. When you wish to print a photo, this digital image is then flashed onto the film using LEDs creating the exposure.
There are plenty of advocates for both methods of instant printing and it's a debate I don't intend to settle here, but the Leica Sofort 2 is in the hybrid camera camp. It is a digital camera with a ⅕-in CMOS sensor and a printer all rolled into one device. The Leica Sofort 2 uses Fujifilm's Instax Mini prints.
The Instax Mini Evo is the camera is the reference design that Leica borrowed from Fujifilm for the Leica Sofort 2, and both cameras function almost identically. But Leica's premium German design adds another $150 to the price, bringing this camera to $350 versus the $200 for the Fujifilm (and we haven't even started buying film yet).
With Fujifilm ruling the roost on instant cameras right now, is there space for another brand, especially one that comes at quite a premium?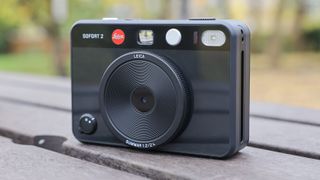 Leica Sofort 2: What's changed?
While the original Leica Sofort was a reworked Instax Mini 90, the Leica Sofort 2 is a redesign of the Instax Mini Evo, and with that comes all the features of that hybrid camera including its digital sensor, color screen, filters and lens effects, and a redesigned layout.
Alongside the big switch to hybrid, most of the other changes between the original Leica Sofort and the Sofort 2 are around storage and connectivity. The Sofort 2 now has a built-in memory that is capable of storing up to 45 images or is compatible with MicroSD cards via a slot on the bottom for anyone who wants to get snap-happy.
The Sofort 2 adds new ways to communicate with the camera including a Bluetooth connection to the Leica Fotos app, as well as a USB-C connection, for transferring images between the camera and your mobile device. The battery is also rechargeable via USB-C.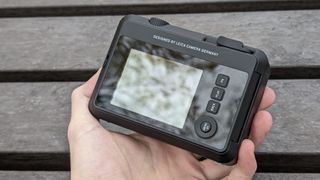 Leica Sofort 2: Design & Handling
In my personal opinion, the Leica Sofort 2 is the best-looking instant print camera that has ever been made. This is backed up by the way it feels in the hand too, with premium-feeling glossy glass on the front and rear, giving it a polished look reminiscent of recent iPhones. I feel if Apple were to design a camera it would look a little something like this.
The lens design is revamped from the first model, instead of a collapsable lens, the Sofort 2 has a very thin pancake lens, with around a 28mm equivalence on a full-frame camera, which makes it perfect for wide-angle street scenes and group pictures. The lens has a little trick though, twisting the lens around swaps between different lens effects like 'Half Frame', which I'll get onto more in the performance section, but I found this a really effective way to quickly jump between these lens effects, and the dial wasn't so loose that I accidentally changed lenses while carrying the camera.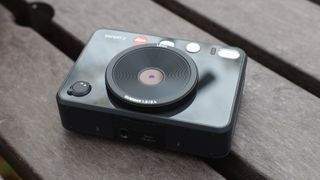 At the top of the camera is another more traditional dial that swaps between photo styles, these affect the overall look of your image, such as 'Vintage' or 'Monochrome'. This is unmarked adding to the minimal design, but flicking this or the lens dial brings up the corresponding settings on the screen on the camera with a dial animation.
The Sofort 2 has also added a second shutter button to the top to make holding the camera while taking a selfie much easier. The convex selfie mirror on the front of the camera also allows you to line up the perfect group or solo selfie. There is also a flash, which has a range of up to 1.5m, and thankfully can be turned off in situations where flash isn't welcome.
Finally rounding out the design is the print trigger that resembles a film camera wind lever, and boy did I find this satisfying to pull. Although do not pull this while viewing photos as it will print without requiring any confirmation (providing you have film in the camera), you can quickly stab at the cancel button, but it might be too late.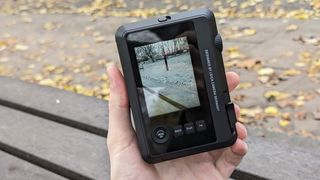 The camera has a simplistic control scheme, with just four buttons on the rear alongside a directional pad to navigate menus, although Leica's menu system which has been inherited from its other digital cameras is one of the best laid out menus on any camera.
With the Sofort 2, there are far less to settings to trawl through, but I did find myself diving into the settings to change exposure and flash options, as well as transferring pictures. The controls are just very intuitive, and without any instruction or prior experience, I managed to pick up the controls of the camera very quickly.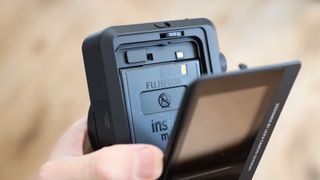 Leica Sofort 2: Performance
At the end of the day, Instax prints are Instax prints, there is only so much quality that is ever going to be eeked out of them, and the Sofort 2 covers the minimum requirements for a legible Instax Mini print. Shooting on 'Normal' mode, with 'Rich' printing, the Sofort's image processing also makes the digitally captured images look like remarkably close renditions of images straight from an analog Instax Mini camera.
It is a good job that the camera does so well for creating perfect Instax Mini prints, as a digital camera, it is bad. Of course, this was never the point of the camera, so I can't be too critical, but for such an expensive bit of kit, it's a shame it is not a little better.
The same can be said for Fuji's Instax Hybrids or its new Instax Pal, and the argument can be made that very poor resolution sensors make for better Instax prints, but I don't agree, with the images captured on my Google Pixel 6a I was testing with and printed via the Sofort 2 looking just as "authentically" Instax when printed. Long and short of it, you probably aren't going to be snapping many digital photos with the Sofort 2 and showing them off.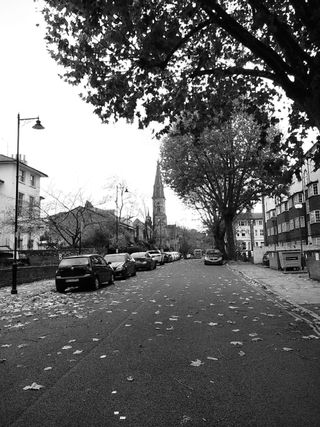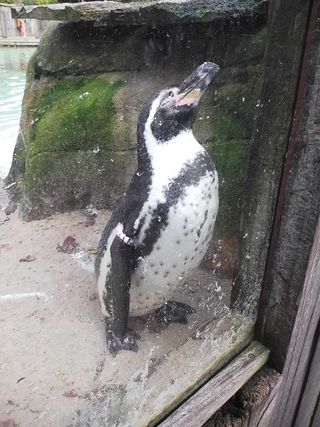 The camera handles all aperture and shutter speed settings automatically, with no manual override, although with this lens and sensor, there would be very limited opportunity for creativity anyway.
It is possible to change the exposure value or force the flash on or off depending on the look you want to go for. I didn't find I needed to delve into settings too much as the exposure was read accurately and the flash was not overly zealous.
There is also a digital zoom, but as you can probably imagine with a 4.9MP sensor, digital zooming quality is pretty horrendous, so I barely used this, but it is there if essential.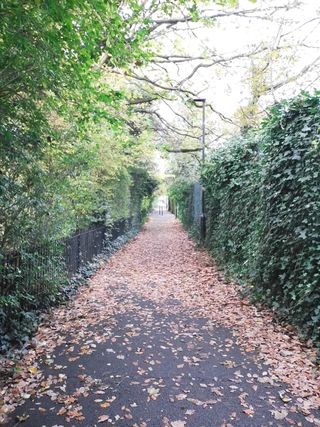 To fuel your in-camera creativity, the Sofort 2 has a number of other photo styles, which for the most part I find a little gimmicky like an odd 'Canvas' style texture overlay, these remind me of the Instagram filters circa 2010. However, there are a few genuinely useful ones in there like Monochrome and Vivid which I might occasionally use.
As well as styles there are also extra lens modes like 'Double Exposure', 'Light Leak', and 'Half Frame', which are certainly fun to play around with if you're feeling artistic, but like me, I think most people will just end up leaving the camera in 'normal' lens mode.
Connecting to the Leica Fotos app was incredibly simple via Bluetooth and navigating the interface is straightforward. The app has a few quirks and limitations though that let it down, especially compared to Fujifilm's offering.
Trying to save images from the camera onto my phone proved challenging, as curiously I could only find a way to save images I had chosen to print and couldn't just send any image. So out of the around 100 images I took with the camera I could actually only transfer the ten I had selected to print. The Sofort 2 has a MicroSD card, so I could access all my images, but just not via the wireless connection.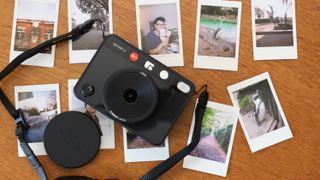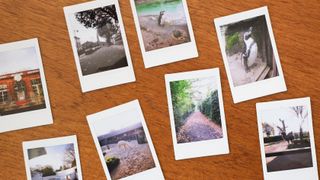 One of the biggest issues I found with printing photos is lens mode or photo effects need to be selected before you even think about pressing the shutter. I could not work out any way to change, for example, a color photo to monochrome before I printed it, either in-camera or via the Leica Fotos app.
It seems strange that styles seem to be coded at the moment of capture, rather than an edit applied to the image, which meant that I had to be doubly sure that I had all the settings I wanted in the moment.
Unlike the Instax printer apps from Fujifilm, there is limited editing within the Leica Fotos app, there are no stickers or augmented text, and as mentioned earlier, there is no way to change the photo style used to capture images after the fact. This makes for a much less playful experience although perhaps this suits a more serious and methodical Leica audience.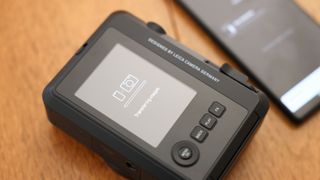 Leica Sofort 2: Final Verdict
If you love Instax Mini prints, and you want potentially the most stylish and sophisticated-looking camera yet for both capturing and printing them, then I think the Leica Sofort will fulfill you. Although, being a Leica, it of course comes at a price premium over rival models, however beyond the nice design, I don't think it really brings much new to the party.
I found the Sofort 2 very fun to play with and it has a wealth of photo styles and features to give prints extra character. Sadly, the Leica Fotos app, while very easy to use, falls short of the editing versatility of the Instax printer apps from Fujifilm.
When it comes to digital image quality, even budget modern phones outclass it, although that is kind of the point, as for snapping and printing Instax Mini prints, it is perfect. Like other hybrid cameras, the fun factor is the main selling point, something to be passed around at parties for making prints, and for that, the Leica Sofort 2 is a class act.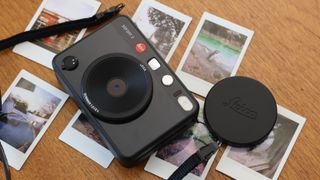 Should you buy the Leica Sofort 2?
✅ Buy this if...
You want a really fun camera for taking photos of friends and family for printing
You are looking for one of the best-looking hybrid instant cameras
You don't mind paying extra for style over substance
🚫 Don't buy this if...
You want the best value hybrid print camera
You want to edit and augment your photos before printing
You might prefer the classic retro styling of Instax models
Alternatives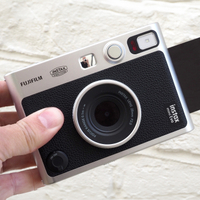 The Fujifilm Instax Mini Evo is what the Leica Sofort 2 is built upon the bones of, but Fujifilm's offering can be had for around half the price of the Leica. Although the Leica arguably looks nicer, is the red dot worth the premium?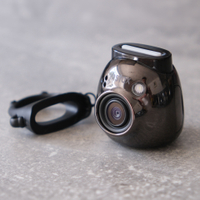 The Instax Pal is a cute little camera that has one purpose only and that is to be passed around to create a library of potential Instax prints. Paired with an Instax printer and Fujifilm's app this camera can be used to download and select your favorite snaps for printing.