For those looking for a professional-style wide-angle for your best Micro Four Thirds camera, then this latest lens from Yongnuo could be a good option.
This new 12-35mm f/2.8-4 lens is a versatile zoom covering wide-angle to portrait-length perspectives covering the useful 35mm equivariant of 24-70mm focal length range, making this a true professional focal range that can be used for taking great-looking sports images or stunning portraits this new lens could take your photography or filmmaking to the next level.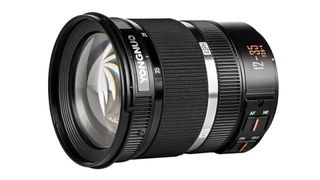 The sophisticated optical design developed by Yongnuo employs a series of aspherical, low dispersion, and high refractive index glass elements to control a variety of aberrations and distortions, in result giving the users sharp, clean image quality, along with a Nano Surface Coating also been applied to reduce ghosting and flares while taking images in bright daylight.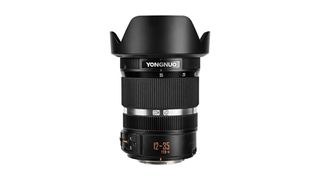 This new lens was teased back in January, but it now on sale in Asia for the equivalent of approximately US$430. It is compatible with the latest MFT cameras from the like of Olympus E-M5 Mark III, and the newer OM System OM-1. While current Panasonic cameras such as the GH6, GH5, and GX-series will also benefit from this new Micro Four Thirds lens.
If this article has been helpful why not take a look at our best MFT lenses or if you're new to photography why not take a look at our best cameras for beginners.