There's never a dull week in the camera industry. Not only are there a whole host of expected camera successors rumored to be on the horizon from Nikon and Fujifilm, but we also caught wind of an incredibly niche new camera being worked on by Canon.
Then there's the bizarre story of a new lens from Sony that hadn't even been announced before a prototype appeared in a highly suspicious Japanese auction – a lens that we might have quite a bit more news about on Monday…
Canon's plans for image stabilization in its RF cameras was leaked by a patent filing, and things have got seriously interesting in the camera phone sphere as well, with Nokia's bold $100 device dedicated to low light photography while Oppo and Xiaomi race to debut the first notchless phone with an under-screen camera.
So, buckle your seatbelts – here are the five biggest camera news stories of the week!

1) Canon EOS Ra, Nikon Z3, Z5 & Z9, and Fujifilm X-Pro 3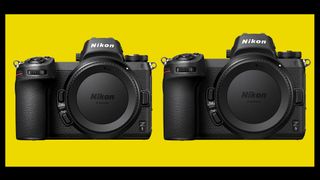 If you love rumors about new cameras, you're in for a real treat – and unless you're the proud owner of a crystal ball, a pretty big surprise as well.
Some cameras we saw coming, such as the Nikon Z9, Z5 and even Z3 – the former of which will be the much-anticipated professional model, but the latter two will be APS-C affairs positioned below the Nikon Z6.
The Fujifilm X-Pro3 isn't much of a surprise, either, as the much-rumored new camera has long been on our radar – though it might be arriving a little bit sooner than we had anticipated.
The genuine surprise, though, comes in the form of the Canon EOS Ra – an astrophotography oriented version of the EOS R that will apparently be arriving before the hi-res or pro model that most were hoping for and expecting.

2) Canon EOS R hybrid image stabilization system revealed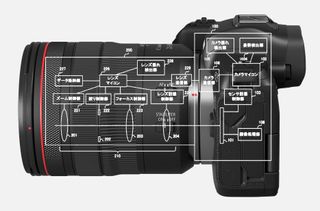 As we've just mentioned, it looks like an dedicated astrophotography version of the Canon EOS R is on the horizon, but it's no secret that the company is also working on at least one version of the RF-mount camera with in-body image stabilization.
Until this week, we didn't know quite what form that would take. Thanks to a freshly uncovered patent, however, we now know that Canon is developing a hybrid system that employs in-body and in-lens stabilization in unison.
Does this have the potential to be the most powerful stabilization system out there? If Canon can overcome a couple of issues it has identified, maybe…
Read more: Canon EOS R image stabilization will be in-body and in-lens hybrid

3) (Stolen?) Sony lens prototype auctioned before announcement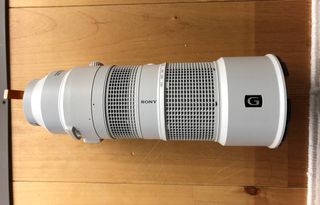 In one of the more bizarre stories we've reported on in a while, headlines were made when the brand new Sony 200-600 G OSS f/5.6-6.3 FE lens appeared in an online Japanese auction.
The odd thing is, the lens is so new that Sony hasn't even announced it yet. So how did it come to be listed on an auction site?
If you're thinking that somebody probably stole it from a Sony R&D lab, then your brain is just as suspicious as ours. Thankfully, we expect to know much more about this lens (the official model, not this contraband) on Monday…
Read more: Stolen(?) Sony lens prototype auctioned online before it was even announced

4) Under-display cameras revealed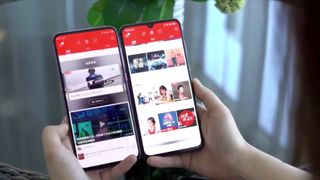 Camera phone manufacturers are trying everything from pop-ups to spinning cameras to wraparound displays in an effort to avoid having notches, punch-holes or water drops taking chunks out of the front screen on phones.
Oppo and Xioami, however, have come up with an even more ingenious trick: rather than finding a new home for the selfie cameras away from the screen, they have designed new screen technology that allows the camera to be positioned underneath.
This tech is set to be the next game-changer in camera phone design – we're sure it won't be long before it starts appearing in devices from Apple and Samsung.
Read more: No more notches: Oppo and Xiaomi reveal under-display cameras for phones

5) Nokia 2.2: AI-powered photos for just $100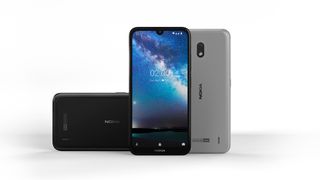 Google has spent a lot of time (and money) making a big song and dance about its Night Sight feature on the Google Pixel 3 family. Nokia has taken a page out of its rival's book, revealing a phone that does the same trick for just $100.
The Nokia 2.2 uses AI-powered image fusion technology to power its 13MP camera's low light photography. And while the phone has a bargain price tag, it still packs the latest features like advanced face unlock and a dedicated Google Assistant button.
Could the 2.2 set a new benchmark in the entry level camera phone sphere? We won't have to wait long to find out.
Read more: Nokia 2.2 delivers AI-powered low-light imaging for just $100 / £79