It's no secret that Canon is working on an in-body image stabilization (IBIS) system for an upcoming iteration of the EOS R. The only question was what form that stabilization would take – and now, thanks to a freshly uncovered patent, we know that the company is developing a dual IBIS and lens IS system.
As it stands, the Canon EOS R and Canon EOS RP both lack any kind of IBIS, though a number of RF mount optics do possess lens-based stabilization.
According to the new patent, discovered by Canon News, the company intends to couple its in-lens IS with new in-body IS to create a tandem stabilization system.
This is the model favored by the pioneers of mirrorless stabilization, Olympus and Panasonic, in their high end bodies. Olympus' Sync-IS, for example, amplifies the 6.5 stops of IBIS in the Olympus OM-D E-M1X to a whopping 7.5 stops when using a compatible lens.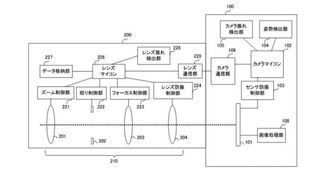 As described in the patent (2019-087937), the image sensor is movable in order to counteract movement and provide stability.
"The imaging element 101 is movable in a direction intersecting the optical axis of the imaging optical system 210 (indicated by a broken line in the drawing) by a shift mechanism (not shown). For example, it is possible to shift in a plane orthogonal to the optical axis or to rotate in a plane orthogonal to the optical axis about the optical axis as a rotation center. In the following description, the case of shifting the imaging device 101 will be mainly described."
Likewise, the patent describes optical stabilization in the lens itself:
"The antivibration lens 204 can be shifted in a direction including a direction component orthogonal to the optical axis by a shift mechanism (not shown ) at the time of antivibration. That is, it may be shifted in a plane orthogonal to the optical axis, or may be pivoted about a point on the optical axis."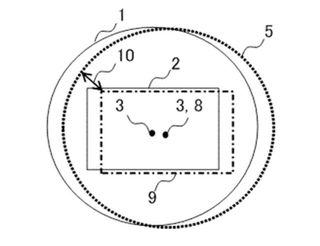 As Canon News notes, potential issues come into play once the image circle has been moved by the in-lens IS, which then restricts the amount that the sensor can be moved by the IBIS (the fear being that the sensor could drift too close to the edge of the circle, impacting image quality).
The art, therefore, becomes communication between the lens and body so that the camera knows how much it can shift the sensor – a computation to which the new RF mount, with its increased electrical contacts, should be perfectly suited.
Read more:
Canon EOS R review
Canon RF lens roadmap: everything we know so far
Camera rumors 2019 – what are the new cameras coming out this year?