Tokina has announced that its new Opera 50mm f/1.4 lens is set to go on sale in November. The lens was first shown at CP+ exhibition earlier in the year, but the update on its availability comes as Photokina is about to open its doors in Germany
The Tokina Opera 50mm F1.4 FF is a lens designed for high-end, full-frame Canon and Nikon DSLRs, slotting above Tokina's AT-X lenses in terms of quality (and, presumably, price). It's also weather-sealed, keeping out dust and moisture, which will no doubt interest those who tend to shoot outdoors. Its styling looks very much like that used on the Firin 20mm f/2 lens which Tokina launched in 2016.
The key features of the lens are:
Weight: 950g
Dimensions: 80 x 107.5mm
Filter size: 72mm
Maximum aperture: f/1.4
Minimum aperture: f/16
Minimum focusing distance: 40cm
Construction: 15 elements in 9 groups
Aperture blades: 9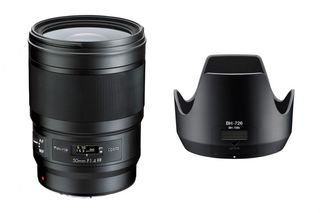 The name 'Opera' is overtly intended to evoke high art and culture, indicating this is a lens intended for great and important work. Indeed, the firm's explanation for the name is quite enjoyable in its unnecessary detail:
"In modern society the word "opera" is commonly used to express general genres of stage art. In Italian it means work or work of art. As an omitted art genre definition opera comes from "opera musicale" that means a piece of music work. In Latin opera comes from "opus" and in contemporary language "magnum opus", "opera magna" still has a meaning of "great literary, artistic or intellectual work". We chose the name "opera" for a new premium full-frame DSLR lens series thinking of a lens that will help photographer in creating real "work of art"."
To that end, it's decidedly more sophisticated than Tokina's usual fare, with a ring-shaped ultrasonic motor driving its autofocus. Both Canon and Nikon versions of the lens have been designed with focus-ring operation tailored to the system they are built for, although the Nikon version also uses an electronic diaphragm mechanism, which is a first for Tokina lenses as a whole.
The Tokina Opera 50mm f/1.4 FF will be available from November for $949 in Canon EF and Nikon F fits.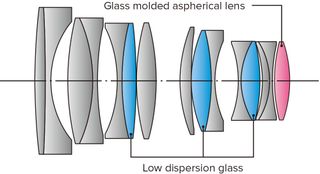 Read more: 8 bizarre lenses that you can use with DSLRs and mirrorless cameras