Nikon, the main proponent of the XQD memory card format, has now updated three of its DSLRs to enable compatibility with CFexpress Type B cards. The Nikon D850, D5 and D500 all pre-date the launch of the CFexpress Type B standard, but since they all incorporate XQD slots, and CFexpress Type B has been designed to be backward compatible with the XQD standard, it was only a matter of time before camera firmware updates enabled the support of CFexpress cards in these DSLRs.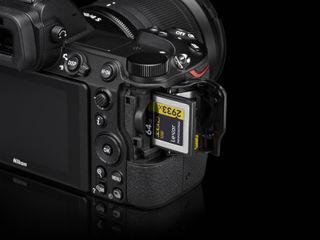 This news comes almost a year after Nikon updated the original Z6 and Z7 to support CFexpress. However, it's definitely a case of 'better late than never', as the newer interface technology behind CFexpress, along with its open-source standard, makes it a far more attractive card format for future development than XQD.
The only XQD cameras in Nikon's range now without CFexpress support are the aging D4 and D4S, leaving just a handful of specialized cameras from other brands still tied to the XQD format. It marks what will likely be the final nail in the coffin for XQD, with CFexpress positioned to be its successor and even Sony, once the driving force behind of XQD, now producing its own CFexpress Type B cards.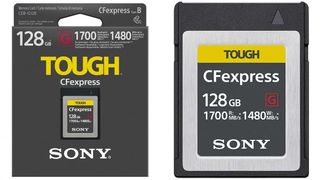 Nikon's latest DSLR firmware updates for the D850, D5 and D500 also add additional improvements other than CFexpress support. Firmware version 1.4 for the D5 enables users to choose the band (2.4GHz or 5GHz) for the host SSID when connecting to wireless networks via a WT-6 or WT-5 wireless transmitter attached to the camera. Firmware 1.20 for the D850 and 1.3 for the D500 also contain various minor bug fixes to improve camera reliability.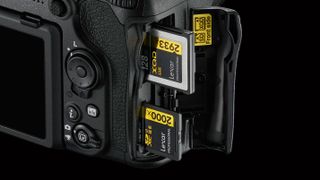 Read more:
The best memory card for your camera