ProGrade Digital has released what we reckon is only the second-ever card reader to support CFexpress Type A memory cards. The Type A variant of CFexpress uses a smaller form factor than the more common Type B cards used in cameras like the Nikon Z 7II and Canon EOS R5, and despite the name, Type A cards only came to market in 2020 - long after Type B cards. In fact, the only cameras that use CFexpress Type A cards are the Sony A7S III and FX6 cinema camera. For more detailed info on the different CFexpress card variants, we've got an in-depth guide here.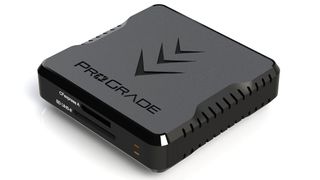 As for ProGrade Digital's new PG09 CFexpress Type A reader; it's a dual-slot design that also features an SDXC/SDHC UHS-II slot in addition the CFexpress slot, making it an ideal match for the Sony A7S III and FX6, both of which can record onto CFexpress Type A or SD cards.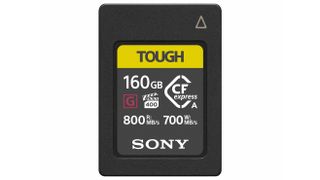 Connection to your PC or Mac is via a fast USB 3.2 Gen 2 Type-C connection, which enables transfer speeds of up to 10Gbps (1.25 gigabytes per second). That's more than enough to max out the 1 gigabyte per second theoretical peak speed of a CFexpress Type A card (UHS-II SD cards can only hit 312 megabytes per second).
The ProGrade Digital CFexpress Type A and SDXC/SDHC UHS-II dual-slot card reader is available now from B&H, priced at $79.99. That's big bucks for a simple card reader, but given the only other CFexpress Type A reader you can currently buy - the Sony MRWG2 - is around $118, the ProGrade Digital option seems like a no-brainer. Especially as we rate ProGrade's Gen 2 Dual-Slot SD Card Reader as one of the best memory card readers on the market today.
Read more:
The best memory card for your camera
SanDisk Extreme Pro CFexpress Type B Card and CFexpress Card Reader review