Olympus has patented a new, professional-grade macro lens: the Olympus 100mm f/2.8 Macro IS Pro. This would be the third macro lens in Olympus' lineup, but the first one to come with the Pro designation.
The Japanese patent (JP2019-164276) for the Olympus 100mm f/2.8 Macro IS Pro was filed by the manufacturer in March 2018, but was made public on 26 September.
• Read more: 5 tips for choosing and using macro lenses
The filing, which was discovered by www.asobinet.com (thanks, 43 Rumors), describes "A macro lens with little aberration variation and high imaging performance", which appears to consist of 15 lens elements according to the schematic illustration.
Olympus currently has two other macro lenses, the M.Zuiko 35mm f/3.5 and the M.Zuiko 60mm f/2.8, both of which are designated as Premium lenses – though the 60mm offering is weather sealed (which is unusual for the Premium line).
While the Olympus 100mm f/2.8 Macro IS Pro is also weather sealed (par for the course for Pro lenses), its main upgrades are the increased focal length and the addition of in-lens stabilization.
This would make it the latest optic to be compatible with Olympus' Sync IS technology, which uses the in-body and in-lens systems in conjunction to provide up to 7.5 stops of image stabilization depending on the body (such as the Olympus OM-D E-M1X).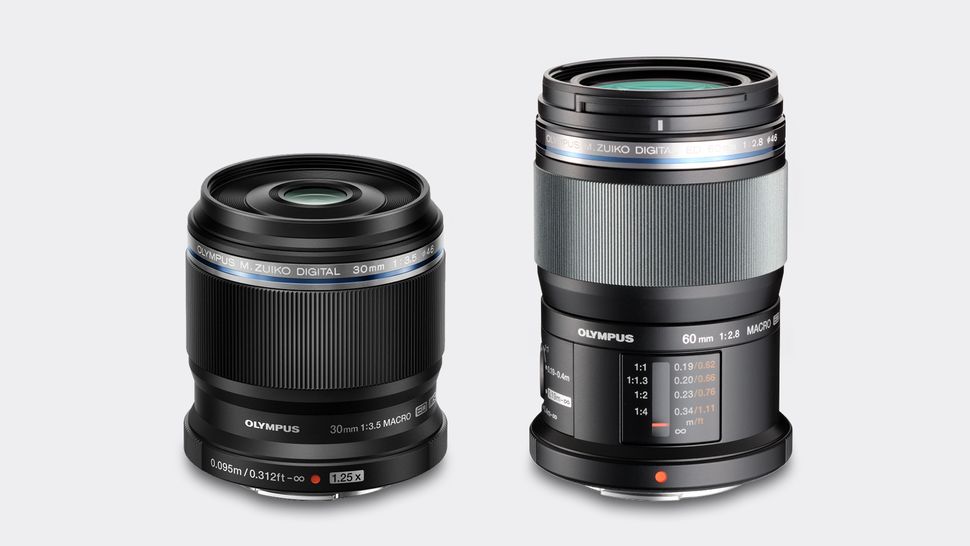 With an equivalent full-frame focal length of 200mm, this is also the longest telephoto lens that Olympus produces, sitting between the M.Zuiko 75mm f/1.8 (150mm equivalent) and the M.Zuiko 300mm f/4 IS Pro (600mm equivalent). This means that the new optic can serve double duty as a great portrait lens, as was the case with the 60mm macro (120mm equivalent).
The lens does not appear on Olympus' current lens roadmap, but recent interviews with higher-ups confirm that the company is looking to ramp up its lens (and body) announcements after a period of relative inactivity the past year while it relocated its manufacturing facilities.
Read more:
5 tips for choosing and using macro lenses
The best macro lenses in 2019
The best Micro Four Thirds lenses for your Olympus or Panasonic camera