If you're the type of cat owner who takes a million pictures of their pet a day (in other words, every cat owner), then we might have found a way for you to put that habit to work.
Meet Tably, the new app from sylvester.ai, which uses your phone camera to decode a cat's mood and tell you whether it's happy and healthy.
• Read more: Best camera phones
The app uses AI trained on the Feline Grimace Scale to analyze facial cues in a cat's expression and determine how it is feeling. The scale was originally published as part of a peer-reviewed study in Scientific Reports in 2019, and is a scientifically recognized method of determining cats' wellbeing.
It detects stress by analyzing ear position, head position, narrowing of the eyes, muzzle tension and whisker activity. The app was trained to use it with machine learning and a series of images, and this algorithm-training was done at the Wild Rose Cat Clinic in Calgary, Alberta, Canada.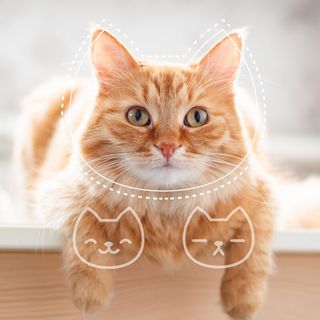 Cats have extremely subtle pain cues, unlike dogs, which tend to make it obvious when they're in pain. It's entirely possible for a cat owner not to notice that their pet is in pain, even if they're spending all day taking selfies with it. Thanks to Tably, a cat's wellbeing can hopefully be monitored much more closely.
It's early days, of course, and as with humans, the context of a cat's facial expression is everything. One of the authors of the original FGS study spoke to Wired and pointed out that his cat produced a facial expression that would score highly on the pain scale when it was, in fact, peacefully napping.
It's also important to know that while a cat's facial expression can provide clues to how it is feeling, the rest of the body and its general behavior can as well. If a cat is eating or drinking less than usual, then you don't need an app to tell you that it's time to take it to the vet.
The app is currently in an open beta, so if you're always taking pics of your pet, you can join it now to give feedback and see how it progresses. The makers are working on publicly available versions for iOS and Android, so those should hopefully be available soon.
Read more:
How to shoot pet portraits at home
10 pet photography tips
Best pet cameras