Forget face detection, or even animal Eye AF - Iams, a brand usually associated with pet food, has launched a new app called NOSEiD. It isn't used for capturing photos, but rather identifying dogs in existing images by the shape of their snouts. The idea is this unique nose data can then be used to identify lost dogs and reconnect them with their owners.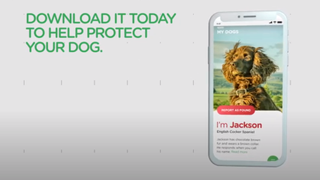 The app is designed to work with images of any size or breed of dog. In order for the app to work at its best, Iams recommends taking a photo of your dog (or a lost dog that you've found) in good, bright lighting, with the dog facing the camera and sitting/standing still (although that last bit could be easier said than done!). The app then analyses the photos, paying particular attention to the unique wrinkles and texture on the end of a dog's nose which form a pattern with a distinctiveness similar to a human fingerprint. The depth, position and direction of these wrinkles are used to create a biometric record of a dog's identity on Iams' database. Owners should also add a physical description of their dog to further help possible rescuers correctly identify your lost dog. The app then gives you assistance on what to do in the event your prized pooch goes missing, or it can help people who may have located your lost dog to return it to you.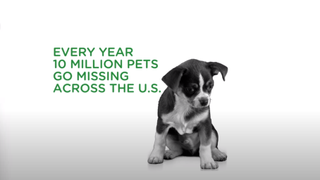 With this kind of new tech available, it's hoped that the app can go some way to addressing America's lost pet problem. According to Iams, nearly 10 million pets in the U.S. are lost each year, and on average one in three pets get lost at some point during their lives. AS only 3-5% of pet dogs in the US have microchips, an alternative method of canine identification is needed if we're to reunite more lost dogs with their owners.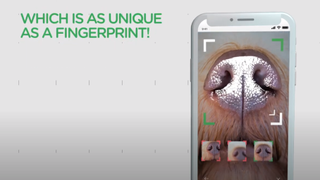 "Pets are irreplaceable family members, and with the NOSEiD app, we're hoping to help keep more pets in their loving homes and out of shelters — taking another step toward our goal of ending pet homelessness"
Craig Neely, vice president of marketing, Mars Petcare - parent company of Iams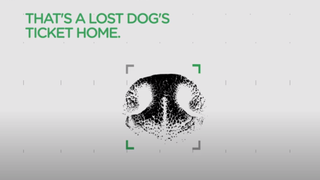 NOSEiD is currently only available in Nashville, Tennessee, but it's hoped that it will soon be available in many more locations. The NOISEiD app can be downloaded now for iOS and Android devices.
Read more:
The best pet cameras
The best portable hides for wildlife photography
Best binoculars for wildlife, stargazing and more
Best trail cameras
The best night vision goggles
10 best spotting scopes
The best monoculars
Best lenses for bird photography
10 ultimate locations for wildlife photographers
The best camera bags and cases
Nikon withdrawing from the rifle scope business