The best night vision goggles can open up a whole new nocturnal world. Many can also capture images and videos, giving you the opportunity to record your night-time explorations and adventures.
Quick Links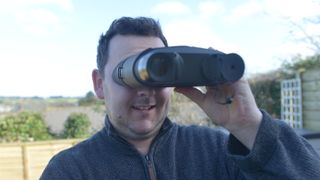 1. Best affordable option
2. Best for all-weathers
3. Best compact solution
4. Best military grade
5. Great for beginners
6. Best tracking
7. Best weatherproof option
But night vision goggles are not the only option for seeing in the dark. Actually, there are really three types of devices you can use for night-time viewing. They all do much the same thing but vary in their physical design (there is also a choice of tech under-the-hood, which we'll discuss in the FAQs at the end).
1. Night vision goggles are wearable, hands-free devices that use image enhancement and light amplification to see in the dark.
2. Night-vision binoculars are a combination of analog and digital viewing, with an optical lens and a digital LCD that allows you to see what the night-vision technology sees.
3. Night-vision monoculars are a lighter alternative to night-vision binoculars.
Security and surveillance is just one aspect of this kind of technology. Night vision goggles are also perfect for wildlife watching, especially species that are primarily nocturnal. If wildlife is your thing, we also have a guide to the best trail cameras.
Best night vision goggles, binoculars and monoculars: our top picks
The best night vision goggles, binoculars and monoculars in 2023
Why you can trust Digital Camera World Our expert reviewers spend hours testing and comparing products and services so you can choose the best for you. Find out how we test.
Best affordable option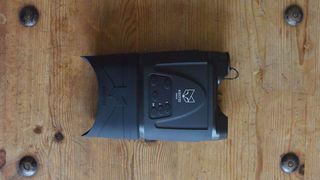 We found the light – but slightly bulky – NightFox Corsac to be a good choice given the reasonable choice of around $149.99 / £149.99 / AU $251. The ability to record Full HD footage, both in night vision mode and the daytime color, is extremely useful for anyone, not just those hoping to see the unseen.
In our test, we were able to see clearly at up to 150 meters, with the image becoming slightly soft at 180m. Nonetheless, at this distance, we were able to see animals like sheep, deer, and smaller creatures like rabbits, leaving us impressed overall.
Read our full NightFox Corsac review for more details
Best for all-weathers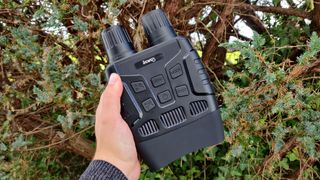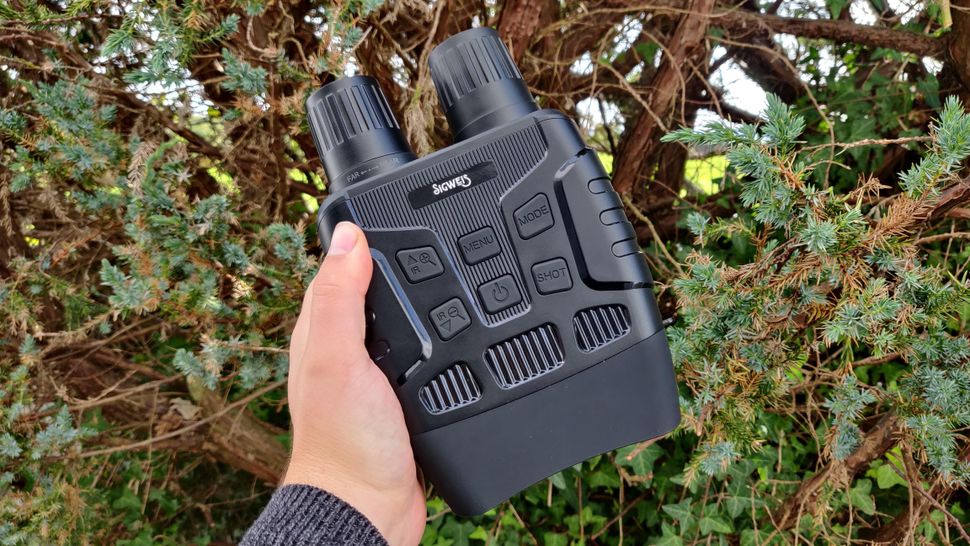 In our test we appreciated the solid construction and felt the slightly bulky size reflected a sturdy build from Sigweis. We were able to record Full HD footage both in night vision mode and color during the day for up to 2 hours and 38 minutes, a very useful amount of time. Having room for 9,999 3MP images meant we didn't run out of room and nor, we suspect, would you. A Micro-USB cable or microSD card reader will let you transfer the files as you need to.
If size and weight are not an issue I would say the Sigweis offers better features over similarly priced alternatives, offering great night vision capabilities with usable video footage and image capture you will certainly have something to show off to all your mates.
Read our full Sigweis night vision binoculars review for more details
Best compact solution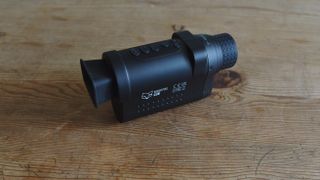 For the price and the functions available, we found the NightFox Cub is a very capable digital night vision monocular that will deliver good results to around 100 meters (330 feet), with the image becoming slightly fuzzy beyond that (but still usable for deer and other forms of wildlife).
In our test, we liked the adjustable display brightness and sensitivity, not to mention the portable size.
In our review, we noted that, at this price point, you are some way short of the highest recording rates or formats available, but the quality is enough to show to your friends and family. For the price, you are getting a great bit of kit that will serve you well in your observations.
Read our full NightFox Cub review for more details
Best military grade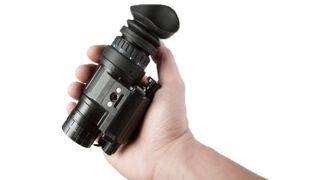 If you've got a military budget – and you're in the USA – then this is the real deal. This is the same grade of photo amplifier used in military applications in a monocular with a generous field of view. It will work effectively in starlight or brighter at all distances and has an IR illuminator for near subjects. (You can take it out of the USA if you can fill in an export license, but retailers won't do that for you, even for friendly countries.)
Designed to be head or helmet-mounted, or hand-held, this surprisingly compact and not excessively weighty monocular has manual gain control so the magnifier tube can be adjusted for comfort. It also has diopter adjustment. The image uses white phosphors; not the traditional green that you might expect, but it makes for a clear image. Auto-gated intensifiers prevent damage to the eyes in rapidly changing lighting (think lights being switched or gunfire).
Gear of this grade really isn't cheap, but we do appreciate the full kit bag including a winged eye cup and carry case.
Great for beginners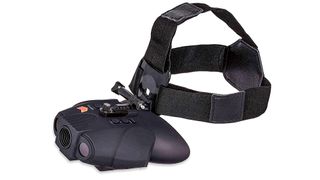 This pair of night vision goggles are designed to be used with the supplied head mount, and they do not provide any additional magnification – they are simply for seeing in the dark. This does mean it is possible to walk with them without difficulty. They use their own 840nm infrared LEDs as an active illumination source and a built-in digital camera to create the image, giving a quoted maximum range of 70m (76 yards).
The Nightfox uses a rechargeable battery giving you between 90 minutes and three hours of operation, depending on which of the seven LED brightness settings you opt for. We were disappointed by the resolution of the screen which, at 320x240-pixels, is not especially high and the 10° angle of view is a touch narrow, but for the price, these goggles provide a great entry to those who want to observe wildlife after dark or other special ops assignments.
Best tracking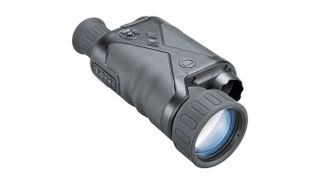 The Equinox Z2 monocular from optical specialist Bushnell offers a magnification factor that, at 6x, is bigger than most of its ilk, coupled with an effective light-gathering tool in a 50mm lens.
This Wi-Fi-enabled option shows its mettle by enabling users to Livestream footage straight to a mobile device, and even control the zoom video, image capture, and IR brightness directly.
A built-in IR illuminator enables users to view long-range subjects comfortably during the day or night, while video capture is full HD 1080p resolution, which is respectable for its class. Overall, this monocular is a comprehensive choice, if a little weightier than lower-specified alternatives.
See also Best light-light cameras
Best weatherproof option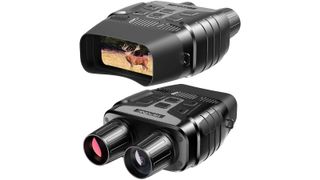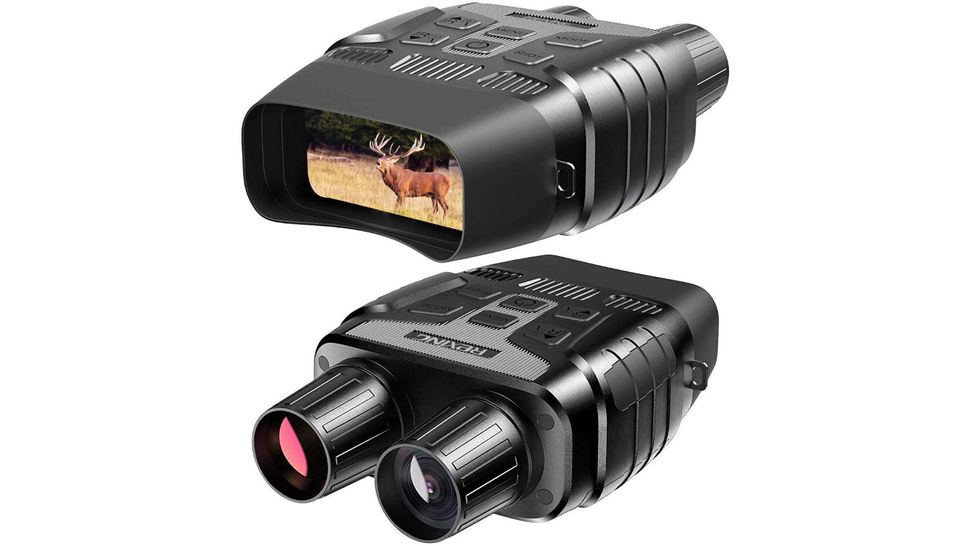 With a night-time range of 300m, the Rexing B1 binoculars are great for spotting nocturnal wildlife at a distance. The optical system is built around a 24mm f/1.2 objective lens to ensure good light transmission and strong image capture. These binoculars can also capture 1280x960 video and 1MP stills, saving them to a microSD card up to 32GB in size, though this isn't included.
The Rexing B1 can be mounted onto a tripod via a standard screw thread, which is handy if you want to set the binoculars recording and move away so that your presence doesn't alarm shy subjects. Thanks to the IP56 water resistance, the binoculars will be just fine even if it starts to rain.
How we test night vision goggles, binoculars and monoculars
We test night vision equipment within the field, on moving subjects and landmarks for our buying guides, and look for a night vision device that combines magnification, good construction, and image clarity, which can be used and withstand a day's bird watching or wildlife spotting. We also ensure the manufacturer has a good record. Budget is also an indicator and within this guide, you will find spotting scopes to suit everyone's budget.
Our team is well-equipped on the specifics of night vision, and we regularly test related tech like binoculars and other kinds of thermal camera.
FAQs
What are the different kinds of night vision?
There are two main technologies for night vision: image intensification and thermal imaging.
• Image Intensification – makes the image brighter by multiplying the number of photons from the light source. The amplification process has three powered screens, the last of which is green. That gives this night vision its recognizable glow, and is the classic version of the tech.
• Thermal Imaging – a camera and a live display show otherwise-invisible infra red light that reveals relative heat. It can be used to detect living creatures (or people) in any lighting, or lack thereof. We list thermal cameras separately.
• Fusion night vision – by overlaying a thermal image onto an intensified one, it is possible to create a fusion – or hybrid – night vision.
• Active infrared night vision – this kind of night vision is relatively inexpensive and often used in security cameras too. An IR light, invisible to human eyes, is placed near the lens to illuminate subjects.
What is the advantage of infrared night vision?
A lot of the night vision goggles on this list use infrared. Why?
There are two key advantages:
• Active lighting – the night vision device can illuminate the subject using invisible infrared light.
• Built-in cameras – infra-red cameras and displays are relatively cheap and if you have a camera it is easy enough to add a record or capture option.
What is the military night vision goggles specification?
Many products in this category call themselves military, but does it have a specific meaning?
Different armed forces use different equipment, but you can get an idea of what a government considers 'military' by what it restricts exports of. In the USA, so-called 3rd generation photo-multiplier tubes fall into this category. Another factor in meeting military spec is the protective housing, which varies depending on the purpose but is typically hard-wearing.
Do night vision goggles work in total darkness?
Can night vision devices see when it appears completely dark? Yes and no...
Amplifying night vision won't work in absolute darkness because there is nothing to see, but the effect is powerful enough that you'll be able to see things that are otherwise imperceptible because it is nearly completely dark. Realistically, on a planet surrounded by stars, this is more likely. (Thermal-type night vision works even in total visual darkness because it 'sees' different wavelengths.)
Active night vision, however, with its own infrared lighting, makes its own 'light' so will work in darkness, at least as far as the light reaches.
Why is night vision green?
We've all seen the movies. Night vision is always green, right?
Well, yes, mostly. The image intensification/image application type of night vision is usually green because the amplification tubes are designed that way. It takes advantage of the fact our eyes are more sensitive to green (light at wavelength 555 nanometers, if you want to get technical) so the phosphor screen at the eye-piece end of the photomultiplier is typically made green. This is also more comfortable to view in the dark.
Am I allowed to buy military-grade night vision?
It sounds a bit scary to read the term 'military grade' and you might think you're not allowed to buy them. But you are.
Where you can get into trouble is exporting some products outside the country, especially to unfriendly countries. Buying for yourself, however, is fine.
Read more:
The best binoculars
Best thermal binoculars
Best binocular tripod adaptor
The best spotting scopes
The best laser rangefinders
Best thermal imaging camera
Best body cameras for personal security