The European Wildlife Photographer of the Year competition, organized by the German Society for Nature Photography (GDT), illuminates the beauty and wonder of the natural world through the lens of passionate photographers. Renowned worldwide for its celebration of nature photography this year an impressive 18,000 photographs from 42 countries were entered.
Spanish Photographer Javier Aznar González de Rueda was crowned European Nature Photographer of the Year 2023 for his image Maternal Care capturing the intricate behavior of a brood stink bug in Ecuador's Yasuní National Park. For two weeks, Javiar carefully observed a female stink bug guarding her eggs and newly hatched larvae revealing its remarkable maternal instincts.
The best lenses for bird photography and wildlife will help you capture stunning natural shots without causing any disturbance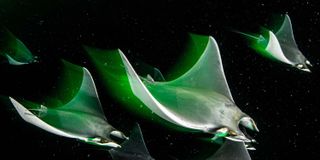 On winning the award, Javier Aznar González de Rueda commented, "Maternal care significantly increases an offspring's chances of survival. In Ecuador's rainforest, juvenile stink bugs are vulnerable to attack by numerous predators and parasitoids, making it a highly complex ecosystem with countless interconnected life forms." Insects play a vital role in ecosystems by maintaining healthy soil, recycling nutrients, pollinating flowers, and controlling pests.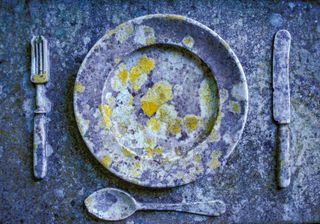 In total, nine winners were selected from each category; Hungarian photographer Csaba Darôczi was selected from the Birds Category, Jens Cullman won the mammals category for Last Dance showing a pride of lions preying upon a buffalo herd at the Chitake Springs in the Mana Pool National Park, Zimbabwe, while Marjan Artnak was selected from the Other Animals category for their capture of a beautiful f5 [Taking first place in the plants and fungi category is photographer Roberto Bueno for his shot of a lichen-covered stone table, Joel Delmas came first for his aerial landscape shot of the Geldingadalur volcano in Iceland erupting.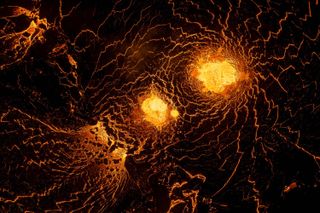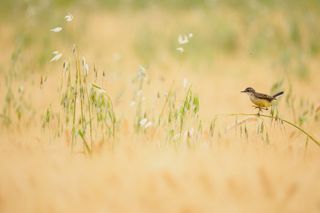 The Underwater World category was awarded to Catherine Holmes for a mesmerizing shot of Munk's Devil Rays taken at night in the shallow bay of Isla Espirito Santo. Angel Fitor came first place in the man and nature category and GDT member Bruno D'Amicis won the Nature's Studio category for his shot of an endangered Mediterranean monk seal taken in the shallows of the Halout cave in Greece.
Up-and-coming photographers also had the chance to demonstrate their skills in the competition, with Alberto Román Gómez winning in the category for young photographers aged 14 and under, while Luca Lorenz from Germany claimed the first place in the junior talents category for ages 15 to 17.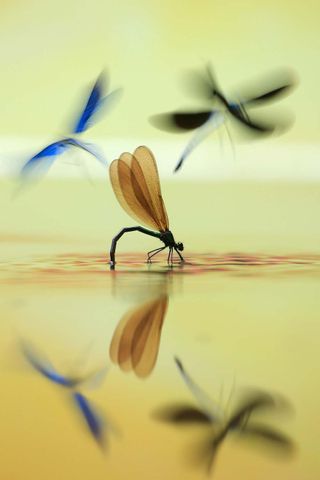 The Fritz Pölking Prize, dedicated to nature photo stories and portfolios was awarded to Jasper Doest from the Netherlands for his project A Fragile Refuge for Forest Elephants. The Fritz Pölking Junior Prize went to Mateusz Piesiak from Poland for his creative portfolio Sunflower Paradise.
The competition's success was made possible thanks to the generous support of Canon, AC-Foto, Nikon, PanOceanPhoto & Travel, Transcontinental GmbH, Sigma, and Sparkasse an der Lippe. The winners received cash prizes of $3,190/£2,616/€3,000 for the overall winner, $2,126/£1,744/€2,000 for the Fritz Pölking Prize, and $1,595/£1,308/€1,500 for the Fritz Pölking Junior Prize, among other awards, totaling $35,600/£29,214/€33,500.
An exhibition featuring all the winning images will tour Germany and several other European countries after the award ceremony beginning at the Deutsches Pferdemuseum in Verden near Bremen, with an official opening ceremony scheduled for December 7, 2023.
For more information about the European Wildlife Photographer of the Year competition, the winning photographs, and upcoming exhibition dates, please visit the official website.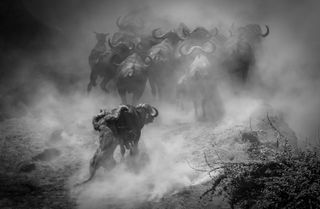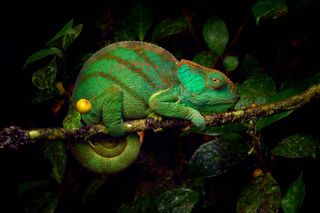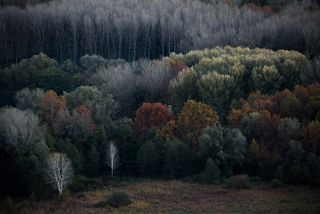 If you love taking photos of insects, the best macro lenses will enable you to get ultra-high-quality images taken close to your subject