Leica has revealed the Leica M10-D, a rangefinder camera that wants to wow you with old-school looks and temperament but comes with enough digital smarts to keep up with the digital world. 
The Leica M10-D is a bit of an open secret. We revealed the camera was in the works earlier this month, with the revelation that the rangefinder was set to come with no LCD. And here it is, complete with a 24MP CMOS sensor, ISO rating of 100-50,000 and an M-Mount lens system.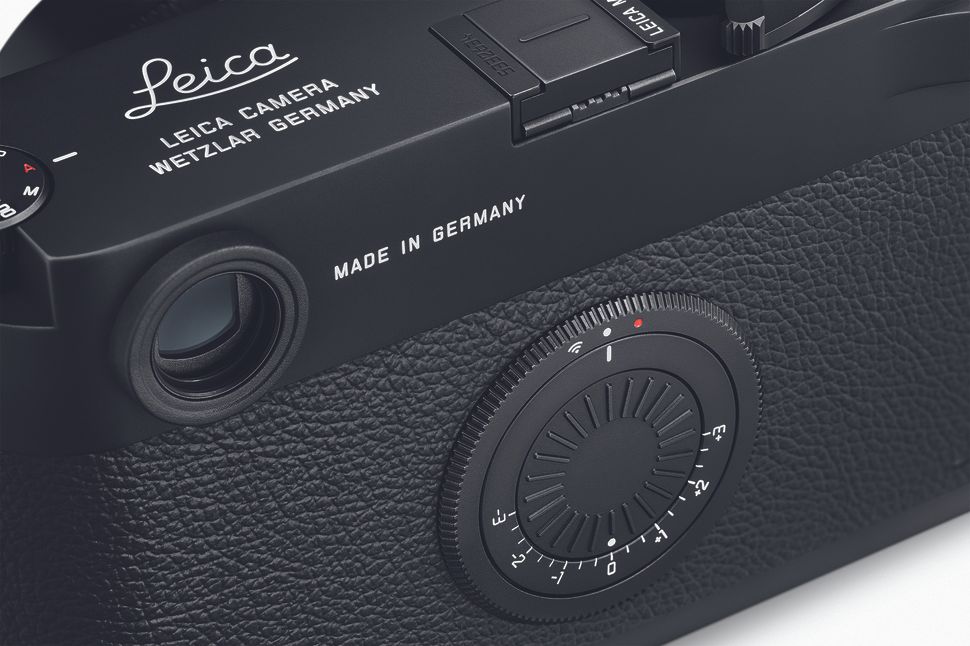 The biggest news here is the lack of LCD screen. Without it, it really does give the Leica M10-D an old-school film camera look. In Leica's parlance, the omission of the screen means that the photographer who uses it is "focused solely on the essential aspects such as composition, aperture, shutter speed and the ISO sensitivity value". It is a trick that Leica has used before, but it still feels like a refreshing retro feature.
A new twist is that there is a wind-on lever – as used on film cameras. But unfortunately this is little more than a design feature – having no other function than a thumb rest. The Rumor-mill had speculated, and hoped, that this would be used to cock the shutter.
Instead of controlling things through the monitor, the Leica M10-D has a mechanical exposure compensation dial on the back that is actually the first time this has been used on a digital M-Camera. This dial will allow you to control exposure compensation. 
The shutter the Leica M10-D is the quietest that's ever been put on an M camera so there are a lot of firsts here. This addition has also been made so as not to break the concentration when taking shots. 
Digital smarts
It's not all about the analog, though. The Leica M10-D also has WLAN functionality so can be hooked up to an iOS or Android device. It also hands over some functionality to the Leica Fotos app - it's here that you can view and assess the images you have taken. 
You can also remote control the camera through the app and see a live view, if you are really missing that monitor. It's here that you can also set exposure, share on social media and it will even allow you to transfer Raw files through the app. 
The Leica M10-D is a full-metal body camera (die-cast magnesium alloy), has been given leather trim and the top and bass plates are brass. The camera measures 139x 37.9x80mm, weighs 600g with battery and comes in black. 
The Leica M10-D is on sale from today and costs a cool £6,500 / $7,995. The Leica Fotos app is free, though, so there is that. 
Read more: