The Leica M-A has been in our list of best film cameras for some time, in spite of its luxury price tag. It has been there for good reason, offering a fully mechanical experience to photography that you can still buy brand new today. So how does this new 35mm film camera based around a 60+ year old design stack up today? Scroll down to find out.
Leica's camera range could get confusing, so here's a quick run-down. This German brand is probably best known for its Leica M rangefinders which take interchangeable M-series lenses.
Leica also makes SL-series L-mount mirrorless cameras, including the professional-level Leica SL2 (which has a lot in common with the Panasonic Lumix S1R). There's also the rarely-seen Leica S3 medium format SLR.
The Leica M-A reviewed here is far from cheap, but it is the only 35mm film camera you can still buy new today, apart from its built-in light meter brother, the Leica MP.
The Leica M-A is designed to be a pure mechanically marvel, a 'no-nonsense' camera that offers film photography at its heart, and at the purest level, offering a unique experience into how the old Leica Masters produced their great work of the time.
Specifications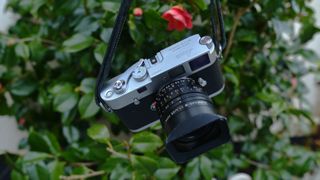 Film format: 35mm
Viewfinder: Optical rangefinder
Max burst: singe fire
Size: 138 x 38 x 77 mm
Weight: 578g
Key Features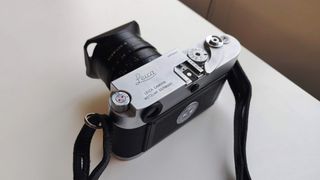 The Leica M-A is a modern take on the traditional 35mm film camera, which the company produced more than 60 years ago. However, certain aspects have been fined tuned and refined to make it the mechanical perfection that it is today.
The M-A is photography in its purest/rawest form. There's no lightmeter, no Leica logo and it's only available in chrome or black paint. This "no-nonsense" camera just lets you focus on photography and nothing else, and that's its biggest charm. The body is made out of brass, so traditionalists will love the hefty weight of this remarkable camera. When it's attached to a 28mm f/1.4 Summilux, you have found the best body to weight combination out there. However, it must be noted that at 28mm you are using the entire rangefinder window to compose your shots. This can have its advantages for the more stationary subject, but if you're using it for street work it might need a little getting used to.
I'm a 50mm guy, so I am used to having frame lines to help compose quickly. In fact, whilst on the subject, the Leica M-A is equipped with all the frame lines for most of the best M-mount lenses used today, in fact those that still use the Leica M6 can actually "upgrade" to the M-A's rangefinder due to it showing 28mm, 35/50mm, 90/135mm frame line pairings.
Another feature, which might sound rather odd, is the fact that this is such a simple camera. You have your shutter speeds, frame counter, film advance lever, film rewind knob and that's it. Some might see this as a "downgrade" from other 35mm camera offerings, but I see this as a massive plus for the Leica M-A. This is a camera that does one thing, and does that one thing incredibly well – taking pictures. And a camera that lets me do that without any distractions or complicated measures is a winner in my book.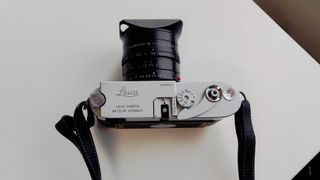 Build and handling
The Leica M-A is the swansong of Leica's long history of exceptional cameras. The M-A is fully mechanical and features no internal light meter, unlike its "smarter" brother the Leica MP. This is a great comfort for many and it means that there is nothing to go wrong, and no reliance on batteries to make certain settings work correctly. In that sense everything is manual and controlled by the user including shutter speed and film advancing. One feature that is automatic, yet still mechanical is the frame counter, which will advance with each frame and once you remove the bottom plate will automatically reset to zero.
The Leica M-A also features the rapid reloading system that Leica first brought to the film industry with the Leica M4. Simply half load your film canister into the body, pull the film leader towards the sprocket located inside the body on the right hand side and slide down into the camera, put the bottom plate on and get taking images.
There are many misconceptions about this loading system and you see many photographers touching the film or making sure the sprockets line up with the film, but if you read the Leica manual, the camera features a "levelling wheel" that will manually level your film for you, when inserting the baseplate – so please, no more touching your film when loading!
Film rewinding is also done manually, by pressing the front rewind lever to the left, towards the letter "R", and lifting up the circular rewind lever situated on the top left of the camera and turning in a clockwise direction. I found this to be a very pleasing way to rewind your film, it might not be as quick as say the rewind lever and knob in the range of Leica M4 to M7, but you can buy an additional accessory to mount onto the circular lever if you so desire. However, I found rewinding your film perfectly straightforward and, once you have rewound a few rolls, you can get it up to a good speed.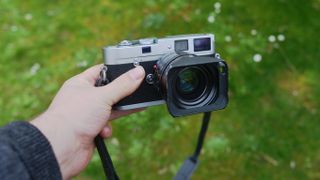 Handling the Leica M-A was a pure joy for me. To have a brand new 35mm film camera that you know does not rely on any form of battery to work as it should, is a godsend in 2022. It sounds ridiculous, but I am sure there are many who have purchased old electronic film cameras only for them to get an electronic fault and end up being a rather expensive paperweight. The M-A might be a paperweight to some, but for those that really understand the camera, it wont have time to collect dust as they will be out shooting with it every second they can, as I was.
However, I do think I should point out three caveats when shooting with the Leica M-A. Firstly, with no light meter you have to do all they exposure settings in your head and hope you got it right. I stuck to the true and trusty "Sunny Sixteen" rule; by setting your shutter speed one stop over your film's box speed and changing the aperture depending on the weather conditions.
For example: Both my films were ASA 400, so I set my shutter speed to 1/500s, then adjusted my aperture according to the weather conditions. Bright sunny day, f/16, sunny with clouds, f/8, cloudy, f5.6 and overcast f/4. This is the best way to get evenly exposed negatives, but you have to learn which f-stop is right and when.
My second observation is that there is no shutter lock on the M-A , so if you advance to the next frame and go put the camera in your bag you might end up firing off a frame – this happened to me twice. It's a small thing, but worth mentioning when some film stocks are seeing a big price increase. My third, and final point is that while the film counter works fine, it is slightly hard to make out what frame you are on – there are large indicators only at 0, 5, 10, 15, 20, 25, 30, 35.
Also, the best advantage of owning a film camera in 2022 is the fact you can choose if you want to shoot color or black and white – you simply load whatever film takes your fancy. Yes, modern digital cameras also let you pick, but they don't give you the same look and feel, and everything is too correct. With film you get a more natural and pleasing image with amazing tonal range.
For this review I shot with a wide range of black and white and color film, including my favorites Kodak Ultramax 400 and Ilford HP5 400.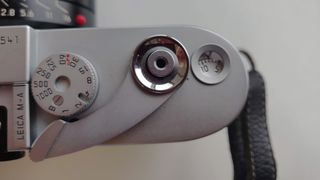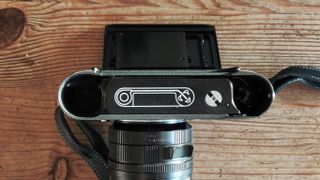 Performance
Here are some sample images shot with the Leica M-A.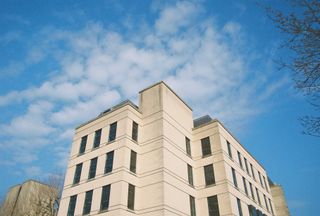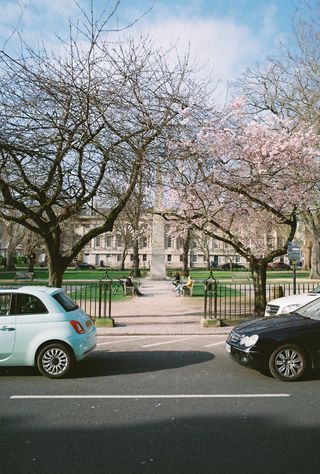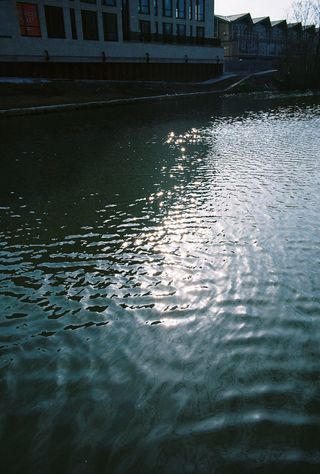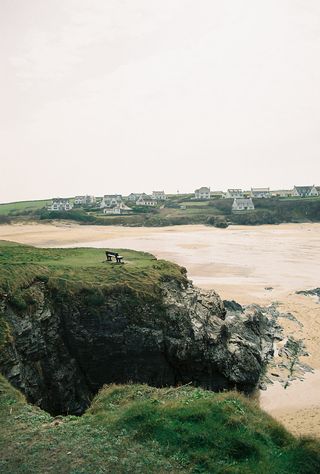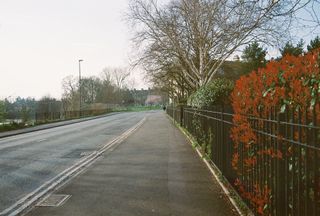 Verdict
The Leica M-A isn't a camera reserved for a specific photographer per se, but it does have great appeal to the analog enthusiast or professional seeking out a film camera that can be bought brand new, has no electronics, and is fully mechanical. Therefore, it can go on forever, and I really like that. It also has the tremendous Leica build quality that put this company on the map so many years ago.
If you're a photographer wanting to shoot with a 35mm film camera and you wanted it to be a Leica, I would personally say avoid the risk of second hand M6s or M4s and invest in your future with the Leica M-A. This camera brought nothing but pure joy and excitement whenever I went out shooting with it. It's certainly an addition that will sit nicely with my Leica M-E digital camera, so much so that it will be my next purchase, and I suggest it should be yours too.
Now go out and take pictures!
Read more:
• Best digital compact cameras
• Leica M11 review
• Leica Q2 Reporter Review
• Best Leica cameras
• Best full-frame compacts