We've known about Laowa's peculiar 24mm f/14 2x Macro Probe lens for some time – and it even made our list of bizarre lenses you can use with DSLRs and mirrorless cameras.
It is, however, only now that Venus Optics, the company behind the lens has confirmed any actual details as to when anyone will actually be able to get their hands on one, following its original Kickstarter funding campaign.
The lens's 84.1º angle of view and 24mm focal length mean that it can be used to "create a Bug-Eye perspective that cannot be done by conventional macro lens."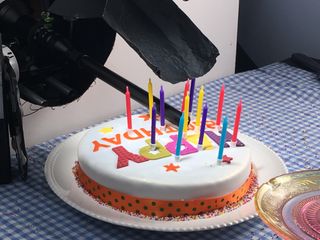 Crafted with a complex design that includes one High Index Glass element, one ED element and two prisms, the lens features 27 elements arranged over 19 groups, and it provides a circle of illumination the sufficiently covers the dimensions of a full-frame sensor. In its standard form it will be available for Canon EF, Nikon F, Pentax K and Sony FE bodies; a video-focused version with click-less aperture ring and focus gears for either the Arri PL mount or Canon EF will also be available.

The lens can focus just 2cm away from the subject to deliver a 2:1 reproduction ratio and all the way up to infinity, but the most unusual design feature is its 40cm/15.7in tubular barrel that can be safely immersed in water. This makes underwater macro photography possible, with a built-in LED ring light throwing a little extra light on the subject to help, something that's powered by a micro USB port on its barrel.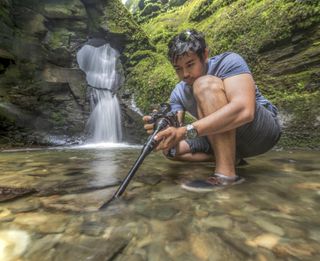 Venus Optics also makes it clear that the lens is perfectly suited to videography, with both "finer details and environmental background can be captured in one shot," thanks to the wide focal length.
The lens weighs just 474g/1.04lb and its tip has a diameter of just 2cm, which, as the company points out makes it perfectly suited to poking in places you may not otherwise be able to venture, such as tiny caves, bottles or burrows.
Laowa 24mm f/14 2x Macro Probe lens price and availability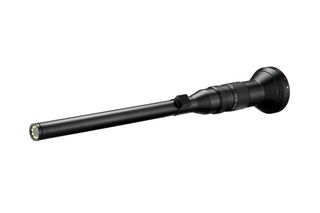 We have now had it confirmed that the Macro Probe lens will go on sale from November.
It will cost £1,599 for the Canon EF. Sony FE, Pentax K, or Nikon F mount versions.
A special video version of the lens in Arri PL or Canon EF mounts for professional cinema cameras will be priced at £1,799.
Laowa specialises is making unusual lenses – and earlier this year announced the development of four new models, including including a 4mm fisheye for Micro Four Thirds. The Laowa 25mm 2.5-5x super-macro lens went on sale earlier this year.
We're hoping to see the bizarre lens make an appearance at Photokina 2018.
Read more: 8 bizarre lenses you can use with DSLR and mirrorless cameras