Chinese manufacturer 7artisans has officially listed its 75mm f/1.25 for Leica M-mount camera systems as available for pre-order. With a super fast aperture and an incredibly affordable price of just £369 ($449), it's sure to catch the attention of any budget-loving Leica enthusiast.
This manual focus lens has a 13-blade aperture and ranges from f/1.25 to f/16. Its minimum focus distance is 80cm and individual elements have multi-layer coating to suppress flare for greater contrast when working in strong lighting conditions.
• Read more: Best Leica cameras
If you like the look of this budget 75mm f/.1.25 but you're not a Leica shooter, this lens can also be adapted for other full-frame mirrorless camera systems. This will surely be a tempting prospect for any shooter keen to get their hands on a piece of glass capable of such super-wide apertures.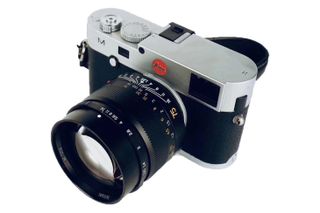 Previous M-mount 7artisans lenses have included a 28mm f/1.4, 35mm f/2 and a 50mm f/1.1. The Chinese company has built a name for itself in creating sturdy and reliable lenses for affordable prices – especially when compared to what you would pay if purchasing an equivalent lens from Leica itself.
The Noctilux 75mm f/1.25 ASPH currently retails for an eye-watering £10,250 ($12,795.00), meaning you save an admittedly persuasive £9,881 ($12,346) by investing in 7artisans' version.
While you're obviously not going to get the same impeccable quality you enjoy with a Leica piece of glass, the 7artisans lens will give you the freedom to experiment with the super shallow depth-of-field created by the f/1.25 maximum aperture comparatively risk-free.
If you're interested in trying out the 7artisans 75mm f/1.25 for yourself, you can pre-order it from Adorama, B&H or eBay for £369 ($449).
Read more:
Hands on: Leica Q2 review
7Artisans 60mm f/2.8 Macro launches for just about every mirrorless camera
Best 50mm lens in 2019: Which 'standard prime' is the right one for you?