Nikon is teasing a brand new lens that seems to be all about the bokeh – and there are reports that it might boast a similar feature to one of its best ever lenses.
Less than a week after the launch of the Nikon Zf, the Big N released a teaser video (embedded below) for Nikon Plena, with the tag line "Plena – Image and imagination overflowing with creativity." It will be officially revealed on Wednesday September 27 at 00:00 EDT / 05:00 BST / 09:00 AEST.
As you'd expect of a teaser, very little actual info is given away. The big takeaway, however, seems to be bokeh. One look at the image above, and a watch of the teaser below, reveals the emphasis that Nikon has placed on big beautiful bokeh balls – the points of out of focus light that appear behind the subject.
For both these reasons – the presence of the bokeh balls, and the presence of a human subject in the frame – the natural assumption is that this might be a portrait lens. And in fact, a 135mm S lens has been on the Nikon Z lens roadmap since 2022… 135mm being, of course, a classic focal length used by some of the best lenses for portraits.
So a bokehlicious portrait lens seems a fairly safe bet. But it might be even more bokehlicious than most 135mm lenses, if rumors are anything to go by.
Nikon Rumors has previously reported that the manufacturer has been working on a lens with defocus control . If true, this could suggest that Nikon is updating the old Nikkor 135mm f/2D Lens, which features Defocus Control.
This is distinct from soft focus, which makes the entire image appear softer (while retaining points of focus); instead, it enables you to increase the "bokeh intensity" of the out of focus areas (either the foreground or background).
This is all just conjecture at this point, but the good news is that we've only got a couple of days until we find out all the details!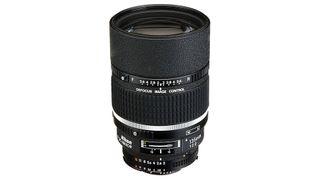 Whatever it is, the Plena seems destined to join the best Nikon Z lenses for its mirrorless Z system – just as the old defocus lens was among the best Nikon lenses for F-mount DSLRs.