A new Fujifilm patent for a 48mm f/1.2 lens has been spotted. This is interesting news in its own right, but even more eyebrow-raising is the fact that the new optic is to for mirrorless cameras with a 1-inch image sensor.
Obviously Fujifilm has an established ecosystem of APS-C and medium format cameras, such as the Fujifilm X-T200 and Fujifilm GFX 100S, and produces some of the best instant cameras through its perennially popular Instax brand. However, it doesn't currently produce any cameras with one-inch sensor.
• Read more: Best Fujifilm cameras
Go back a few years, however, and Fuji had a well respected range of compact cameras, including in 2014s lovely Fujifilm X30 (the successor to the X20 and X10, released in 2013 and 2011 respectively). While these weren't interchangeable lens models, they had a similar design philosophy to the manufacturer's beloved X-Series cameras.
The older compacts employed a smaller 2/3" sized sensor – so it's intriguing to see an optic designed for use with the 1" sensor format. While the best compact cameras and best point and shoot cameras still feature these smaller sensors, interchangeable lens systems using them are essentially extinct.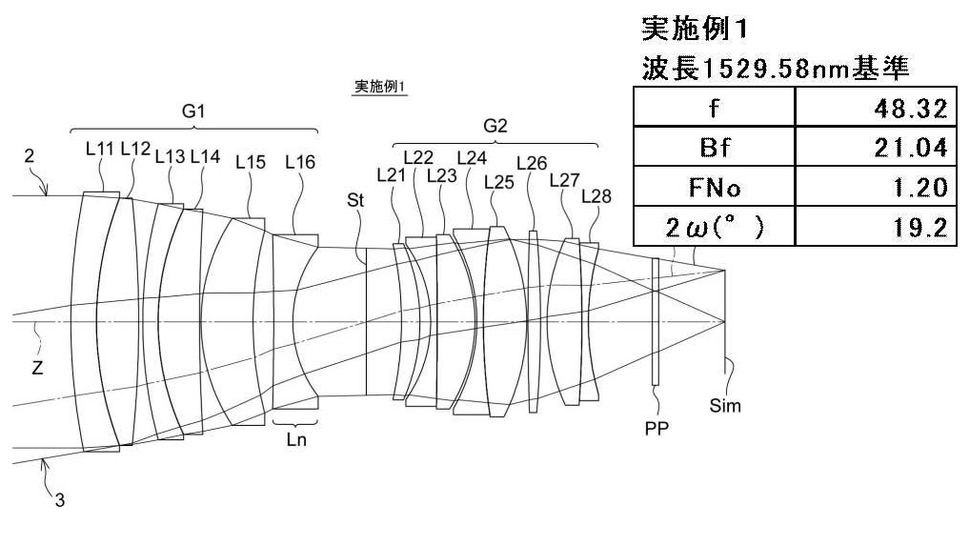 Bringing a 48mm f/1.2 aperture to such a camera system is a concept worthy of attention, since the smaller sensor will allow for significantly diminutive lens dimensions compared to full-frame, APS-C or even Micro Four Thirds equivalents.
With a crop factor of roughly 3x, this would give the lens an effective focal length of about 144mm in full frame terms. This would make the lens useful for portraits, as between the length and the wide aperture it would mitigate one of the drawbacks of a smaller sensor area – difficulty in blurring backgrounds.
There is very little information to go on at the moment, but we want to know what this means for Fujifilm's future plans as much as anyone. Could we be seeing a compact resurgence, or is this patent for something else?
Read more:
Fujifilm X-T200 review
Fujifilm GFX 100 vs GFX 100
Fujifilm GFX 100 review