American photographer Nicky Quamina-Woo has been announced as the winner of the Marilyn Stafford FotoReportage Award 2020, thanks to her inspiring documentary photography work. Her winning project is entitled 'As The Water Comes' and explores how coastal erosion and rising sea levels has destroyed the homes of hundreds of families in northern Senegal.
The Marilyn Stafford FotoReportage Award is a global competition that's currently in its fourth year. It has previously been won by esteemed documentary photographers and photojournalists Anna Filipova (2019), Özge Sebzeci (2018) and Rebecca Conway (2017). It's designed to recognize women documentary photographers who are working on projects to bring about real change on contemporary issues that may be unreported or under-reported.
• Read more: Best Nikon camera
Nicky Quamina-Woo will receive £2,000 towards the completion of her project. The judges have also awarded a small grant of £250 to runner-up Solmaz Daryani, towards the completion of her project 'Afghanistan: Between Climate and Conflict', a series of work that documents the effects of climate change in Afghanistan.
Nicky Quamina-Woo commented, "I am so excited to be the recipient of the Marilyn Stafford FotoReportage Award… This award is especially heart-warming for me, as the judges chose work highlighting climate change in Africa, with its abundant natural resources, which is so often overlooked when it comes to environmental issues, though it suffers heightened effects of things like desertification and erosion."
Rebecca Newton, PR & Social Media Manager for Nikon, who have supported the Award since 2019, said, "Nikon feels incredibly privileged to support the Marilyn Stafford FotoReportage Award for a second consecutive year. The submissions this year were overwhelming – so much talent and so many crucial projects. It was a tough decision but ultimately Nicky Quamina-Woo's combination of stunning composition and awareness for solutions and development around climate change in Senegal proved a unanimous favorite."
See more of Nicky Quamina-Woo's images below and read more about the Marilyn Stafford FotoReportage Award 2020 here.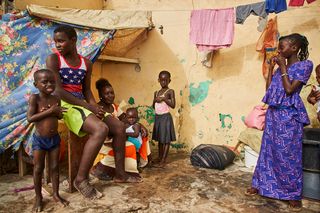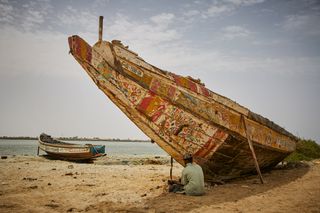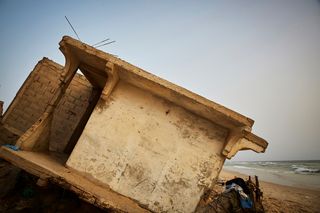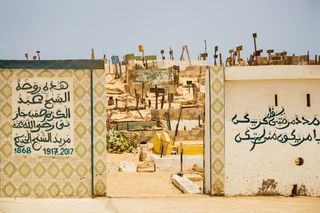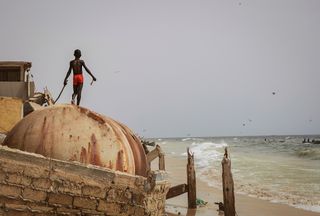 Read more
Best professional camera in 2020: which pro camera system is best?
Best camera backpack in 2020: carry camera gear, lenses, laptops, and more
Best camera lens cleaners