Garmin has introduced a new type of dash cam which doesn't just record footage of the road in front of you, it also videos the inside of the vehicle too. The Garmin Dash Cam Tandem features two wide-angle lenses, each with a 180° angle of view - with one of these at the front, and other on the back, this adds up to a complete 360° view of what is going on, whether you are driving, or parked up for the night.
The front-facing camera offers 1440p high-definition recording ant uses Garmin's Clarity HDR to capture what the manufacturer claims is crisp footage that shows critical vehicle details.
The rear lens meanwhile has a night vision capability using the company's NIghGlo technology to record all driver and passenger interaction, even in the dark. The parking surveillance mode ensures that the dash cam works as a security camera even when there is nobody in the car.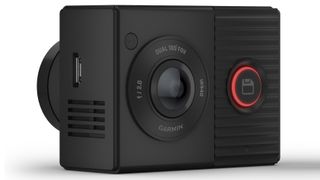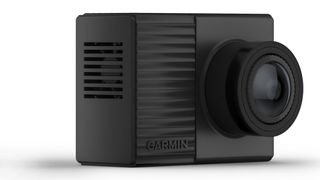 Footage from both cameras can be synced and played back via the Garmin Drive smartphone app. There is also be possibility of connecting multiple dashboard cameras, should you also want to record rear view footage too, say.
The Dash Cam Tandem provides hands-free voice control, allowing the user to save videos or pictures and start and stop audio inside the vehicle. With built-in GPS, it automatically pinpoints the location of a vehicle to document when and where events occur.
The Garmin Dash Cam Tandem will sell for $299.99, and comes supplied with a microSD card so it is ready for immediate use.
Read more:
The best dashcams in 2020
The best home security cameras in 2020
The best helmet cameras in 2020