The days may be short right now but a whole host of photographic opportunities exist after the sun has set.
We take a look at some of these, including shooting in the blue hour and under moonlight, in our low-light photography cover feature.
Remember that you can also buy Digital Camera online, or make great savings of up to 34% with a subscription.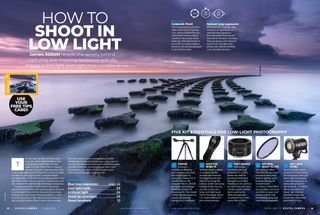 Other highlights in March's Digital Camera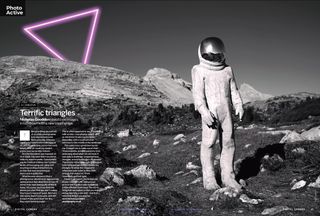 You'll find plenty of inspiration on other pages of the March issue, with 10 all-new photo projects in Photo Active.
These include how to make sci-fi composites, the magic of monochrome and creating 'linescape' images.
You'll also find more fun and interesting photography ideas to enjoy safely indoors, in our Stay at Home section.
And while you're there, don't forget to check out the latest submissions to our reader gallery – specially extended with some bonus winter wonderland photos.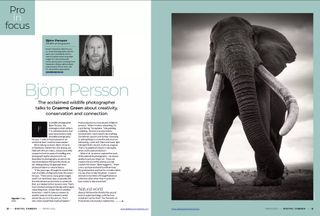 Wildlife photographer Björn Persson is this month's Pro in Focus, while the photographic artist and filmmaker Chloe Dewe Mathews reveals the genesis of her latest book, Thames Log, in our main interview.
And our Hotshots gallery is a treat for wildlife fans, as we showcase the winners of SINWP's The Living World competition.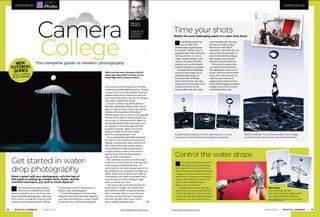 Photographing water drops and fruit splashes is the theme of this month's Camera College.
Learn how to master the necessary techniques and enter your best shot in our new monthly photo challenge, where one lucky reader can win a copy of Affinity Photo, worth £23.99/$25.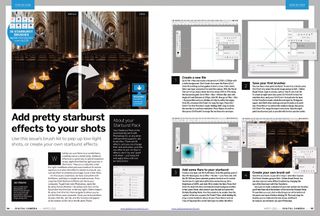 Discover how to use this month's bonus digital gift – a Starburst Pack containing 16 starburst brushes for Photoshop and other image editors – with an in-depth walkthrough from Jon Adams.
Other image editing tutorials in the February issue showcase creative techniques for Affinity Photo, Lightroom, Photoshop and Camera Raw.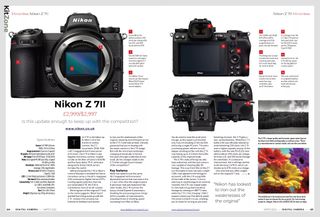 The Nikon Z 7II is the main attraction in this month's equipment reviews, and we also give our verdicts on the Canon RF 50mm f/1.8 STM and Fujinon XF 16-80mm f/4 R OIS WR lenses.
Our group test rounds up eight fast 70-200mm zoom lenses, and we review Capture One 21 Pro, an image editor that's very popular with professional photographers.
The latest issue of Digital Camera comes with an unrivaled selection of digital gifts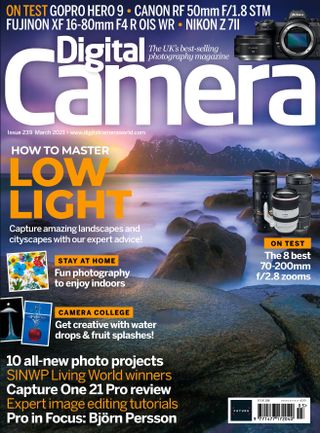 This issue's digital gifts comprise a Starburst Kit for Photoshop; 84 minutes of bonus video tutorials covering Photoshop, Lightroom and Affinity Photo; a 254-page Camera Buyer's Guide ebook; and another chance to get the Star Trail Kit first offered with issue 219.
Here's the full line-up of the bonus gifts with issue 239:
Nine all-new photo tips cards on action, landscapes, portraits – and more!
16 starburst brushes for transforming low-light images in Photoshop
84 mins of image editing video tutorials for Photoshop, Lightroom and Affinity Photo
254-page Camera Buyer's Guide ebook packed full of buying advice
Star Trail Kit for Photoshop – turn any night landscape into a long-exposure shot
Subscribe now
Every issue of Digital Camera magazine is packed with tips, techniques, pro advice, reviews, news and inspiration.
To make sure of your copy every month, subscribe at our online shop from just £12.50!
You can buy limited back issues of Digital Camera magazine in print at our Magazines Direct secure store.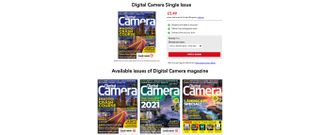 Alternatively, there is a range of different digital options available, including:
• Apple app (for iPad or iPhone)
• Zinio app (multi-platform app for desktop or smartphone)
• PocketMags (multi-platform app for desktop or smartphone)
• Readly (digital magazine subscription service)