Russian luxury phone company Caviar has come up with one of its most meta iPhone releases ever: the iPhone 11 Pro Superior Jobs, which has a real piece of the Apple kingpin's iconic black turtleneck sweater on it!
It's the latest in the crazy "collaborations" between the Russian company and various celebrities, which also includes Muhammad Ali and Joe Frazier as well as The Beatles, known as the Superior collection.
• Read more: iPhone 11 Pro review
Starting at $6,290 for a standard 64GB model, up to $7,460 for the 512GB Max version, the iPhone 11 Pro Superior Jobs is "a tribute to the immortal genius" in the style of the original iPhone.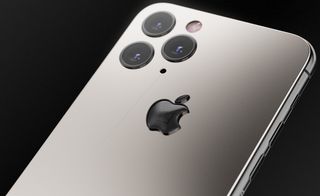 In the center of the embossed Apple logo is an actual piece of Steve Jobs' iconic black turtleneck sweater, while at the bottom is the engraved autograph of Steven Paul Jobs. This design is limited to just nine pieces worldwide.
If you're more interested in legendary boxers or iconic musicians, though, Caviar has more up its sleeve (hat tip to LetsGoDigital).
The iPhone 11 Pro Superior Ali & Frazier celebrates one of the most epic showdowns in the history of the sweet science, that being the Thrilla in Manilla between Muhammad Ali and Smokin' Joe Frazier.
Ranging from $11,990-$13,160, and limited to three pieces, the phone features a red swatch from Ali's trunks and a blue swatch from Frazier's, along with a 24-karat gold championship belt in the middle of the phone.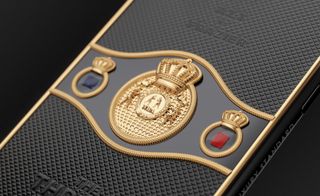 If one is good and two is better, then four must be the best, right? Well, if you're a Beatles fan this is probably the case, as the iPhone 11 Pro Superior The Beatles continues the mad haberdashery trend with – you guessed it – swatches of the suits worn by John Lennon, Paul McCartney, Ringo Starr and George Harrison.
Only one of these phones will be available, and it will cost you $11,210 for a 64GB iPhone 11 Pro or $12,380 for a 512GB iPhone 11 Pro Max.
And of course, if all of that is too pedestrian, you can buy a $7,000 iPhone 11 Pro with a piece of the Titanic, or a $33,000 one with a piece of Yuri Gugarin's spaceship on it!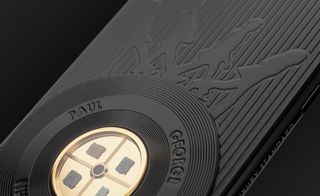 Read more:
The best camera phone in 2019: which is the best smartphone for photography?
Best iPhone for photography: the iPhone 11 Pro or a cheaper, older model?
Apple iPhone 11 Pro review