Fine art photographer, conservationist and author David Yarrow has officially been announced as a Super Stage speaker at The Photography Show at the Birmingham NEC from 14-17 March. David Yarrow has been a working photographer from a young age, shooting the World Cup final in Mexico City for The London Times in 1986 when he was just 20.
He has since gone on to become one of the most celebrated fine art photographers of our time, documenting the natural world from new perspectives. By 2017, Yarrow was considered one of the bestselling fine art photographers in the world, regularly selling his work at over $70,000 a piece.
• Read more: The Photography Show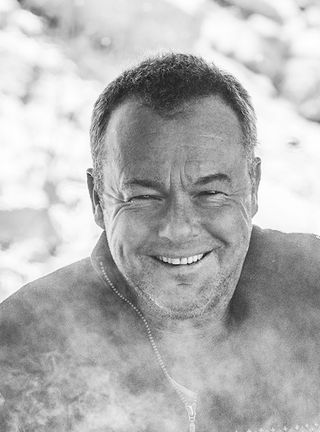 Other notable achievements from Yarrow include his book Wild Encounters, which featured a foreword written by HRH The Duke of Cambridge (Prince William). All of Yarrow's royalties from the book continue to be donated to Tusk, the leading British NGO that focuses on animal conservation in Africa.
David Yarrow will be speaking on the Super Stage at The Photography Show, joining other iconic photographers including Chase Jarvis, Susan Meiselas and Ross Halfin. The Photography Show and The Video Show run from 14-17 March at the Birmingham NEC.
Not only will attendees get the chance to see Yarrow speak, they'll also be able to check out manufacturer and exhibitor stands that will be packed full of the latest kit and equipment. With over 300 brands confirmed, there will be plenty of photographic excitement to be had.
However, alongside the manufacturer stands and the Super Stage will also be even more talks and demos. With the Photo Live stage, the Shutter Street stage, the Video Live stage and more, attendees are sure to find something juicy to sink their teeth into.
If you're interested in seeing David Yarrow speak at The Photography Show, you can buy your tickets here. Don't forget that Super Stage tickets are an extra nominal cost on top of your ticket, which you can book here.
Read more
Canon EOS R5 to make public debut at The Photography Show!
Nikon D6 to make its UK debut at The Photography Show
Program for The Photography Show Video Live and Shutter Street stages announced