Canon is working on not one, not two, but three super telephoto lenses for its mirrorless R-system cameras, headlined by a new version of its EF 500mm f/4L optic.
The company continues to expand the range of lenses available for the full-frame Canon EOS R and Canon EOS RP, as well as the upcoming hi-res EOS R camera that has been the subject of endless camera rumors.
We heard rumblings last week that three new RF lenses were being added to the Canon RF lens roadmap, but now news has broken that a trio of RF super telephoto lenses are in development.
Canon Rumors first reported that the Canon RF 500mm f/4L IS would be the company's first super tele to launch for the system, speculating that it likely wouldn't see release until the professional version of the EOS R is announced.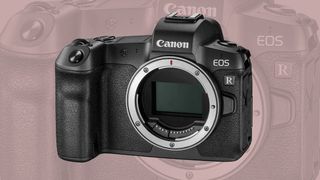 "No timeline was given," wrote the site, "and I wouldn't think RF mount super telephoto lenses would come until we get that EOS-1D level EOS R body, which is still a ways away."
Canon News then shared details of patent filings by the manufacturer detailing an additional Canon RF 400mm f/2.8L and Canon RF 600mm f/4L IS USM, noting that they were definitely not EF lenses.
"EF mount super telephotos have the back focus distance between 60-75mm well exceeding the distance between the sensor and the lens mount of 44mm for the EF mount.
"The backfocus distances shown here are well under the 44mm required for the EF mount, therefore these are super telephoto designs specific for the RF mount which has a focal plane distance of 20mm."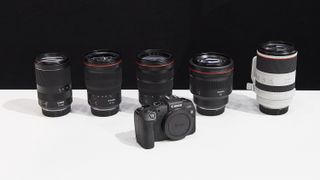 The specs for all three lenses, according to the patents discovered by the website, are as follows:
Canon RF 400mm f/2.8L IS USM
Focal length: 392mm
F number: 2.9
Angle of view: 3.16°
Image height: 21.64mm
Entire lens length: 360mm
Backfocus: 31mm
Canon RF 500mm f/4L IS USM
Focal length: 490mm
F number: 4.12
Angle of view: 2.53°
Image height: 21.64mm
Entire lens length: 412mm
Backfocus: 33mm
Canon RF 600mm f/4L IS USM
Focal length: 588mm
F number: 4.12
Angle of view: 2.11°
Image height: 21.64mm
Entire lens length: 476mm
Backfocus: 33mm
Read more:
Canon EOS R review
Canon RF lens roadmap
Three new Canon RF lenses in development