The Canon EOS R5 is well-known for its incredible photo and video capabilities – and they've now been put to good use on Nigella Lawson's new cooking show 'Cook, Eat, Repeat'.
Director of photography Robin Fox used the Canon EOS R5 and Canon Cine prime lenses to capture beautiful behind-the-scenes photos of Nigella's new series – and some on-location footage as well.
• Read more: Best streaming service
The Canon EOS R5 was used to capture 4K gimbal-mounted footage for on-location shots where Nigella was speaking to camera. In an interview with Robin on the official Canon website, he says, "I was absolutely blown away by it. It's the closest stills camera I've seen to replicate the look that we get on our main camera. I can't quite put my finger on what it is, whether it's the gamma curve, but the results are so accurate for what we shoot. It's fantastic."
One of the most impressive aspects of the Canon EOS R5 seemed to be its EOS ITR AF X autofocus system, which uses deep-learning AI that was first introduced in the Canon EOS-1D X Mark III. "Once [the AF is] locked on, it's locked on," Robin says. "The EOS R5 was absolutely bulletproof for what we needed it to do."
Canon's range of cine lenses were also put to the test in Nigella's new show, with the Canon CN-E35mm T1.5 L F, the Canon CN-E50mm T1.3 L F, the Canon CN-E85mm T1.3 L F and the Canon CN-E135mm T2.2 L F used to capture the stunning footage.
Robin says that the Canon cine lenses "easily compare to lenses at least twice their price, and the results are gorgeous. They're very fast, and they're sharp, but not to the point where they look video-like. Footage always looks cinematic and skin tones look beautiful. You can't really ask for more than that."
Eat, Cook, Repeat is available on BBC iPlayer. If you're out of the country and you can't access your regular iPlayer content, why not check out the best VPN services to get around geo-restrictions.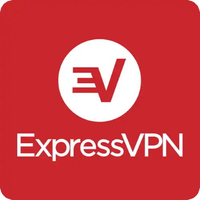 ExpressVPN | 1 year | $12.95 $6.67/pm and 3 months FREE
ExpressVPN is our top choice VPN for privacy and unblocking content worldwide. Get it today with a no-hassle 30-day money-back guarantee, a massive 49% discount off suggested retail price AND 15 months for the price of 12. And to sweeten the deal even further, Express has teamed up with cloud storage service BackBlaze to give one year of unlimited secure storage.
Read more
Best Canon camera
Best Canon lenses
Best Canon RF lenses
Best Apple TV VPN
Best Fire Stick VPN