Leading retailer UK CameraWorld has announced the details of its two live shows for the second half of 2019.
First up, on 12 July, CameraWorld LIVE rolls back into Brands Hatch in Kent, and will revisit the format of last year's event.
Expect to see show deals galore, talks and demonstrations from Canon, Fujifilm and Sony pro shooters, plus the chance to try out your action photography chops against the backdrop of the BMCRC Club Bike Championships which will be taking place at the legendary British motor racing circuit.
Another CameraWorld LIVE will be held on Bishopsgate in the City of London on 26 October. This will be the company's fifth event in London – full details are yet to be confirmed, but keep checking back here for updates.
What's on at CameraWorld LIVE 2019 at Brands Hatch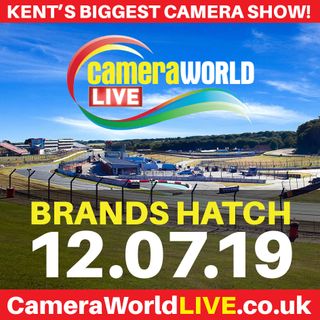 CameraWorld LIVE at Brands Hatch will certainly be a great day out for photography enthusiasts, especially those who enjoy shooting fast action like motorsport. As the organizers note, you can buy new gear at the event and try it out there and then, in an exacting scenario.
Expect to see some attractive show-only deals, plus the ability to upgrade your existing set-up by trading in cameras, lenses and accessories on the day.
CameraWorld will be paying "top prices" for a wide selection of used photographic equipment, including digital and film cameras, all kinds of lenses including vintage and historic models, drones, camcorders, bags, tripods, flashguns, light meters, battery grips, remote controls and even darkroom equipment.
All the retailer asks is that items are in good condition, fully operational and all standard accessories are included.
Canny shoppers can save time by getting a no-obligation quote via email ahead of the event. They can bring this along on the day to save waiting while their equipment is valued.
Buyers can use the proceeds on show-only deals that will undercut online prices. And if you're looking for inspiration, then three leading manufacturers will have top professional photographers showcasing their wares.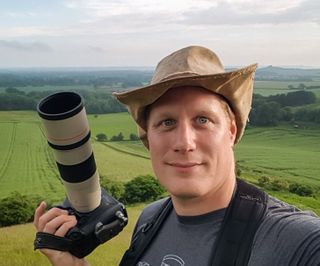 Canon ambassador Rod Fountain will be on the brand's stand. Rod spent 16 years shooting behind the scenes for Top Gear, so will feel right at home at Brand's Hatch.
Steve Marsh is representing Sony and will be keen to share his experiences using the Alpha system, and in particular the A9, for his wedding photography business.
Jeff Carter is another motorsport enthusiast, having worked as the media delegate for the FIA World Endurance Championship and the photo delegate at the world famous 24 Hours of Le Mans. Jeff will be offering an insight into Fujifilm's X Series, which he uses for both stills and video.
You'll also find an extensive line-up of photography equipment and accessory makers in attendance, including BenQ, Benro, Cokin, Epson, Hoya, Kenko, Lumix, Metz, Nikon, Rotolight, Samyang, Sigma, Tamrac, Tamron, Tenba, Vanguard, Velbon, and Zeiss.
Click here for the full list of brands exhibiting at CameraWorld LIVE.
Other attractions at CameraWorld LIVE Brands Hatch
Free parking
Air-conditioned cafe and bar
Friendly and fun atmosphere
Cameras very welcome!
Free Epson A3 print to showcase your work
Free equipment loan (subject to conditions)
Book tickets for CameraWorld LIVE Brands Hatch
Tickets for CameraWorld LIVE at Brands Hatch cost £8 on the door. You can get £3 off by booking in advance online.
Brands Hatch is located on the A20 near West Kingsdown. It's just three miles from Junction 3 (Swanley) of the M25 and is linked via the A20 to the M20 and M25/26 motorways.
Coming by train? Regular services to Swanley depart from London Victoria on Southeastern with onward travel to the circuit possible by taxi.