The launch of Nikon's super-fast Nikkor Z 58mm f/0.95 S Noct has got everyone feeling the need for speed. And this has now been fuelled by the launch of the Fujifilm 50mm f/1.0.
However, despite all the pomp and the $8,000 price tag, the Nikon Noct isn't the fastest lens around today – in fact, it isn't even the only f/0.95 lens you can buy right now (just one of the most expensive).
Of course, the fastest lens ever made isn't actually the product of cutting-edge 2020 technology, nor the result of the much ballyhooed RF or Z mount with their unprecedented flange back distances that 'make it possible to produce optics that were never possible before'.
The fastest lens ever is the legendary Carl Zeiss Super-Q-Gigantar 40mm f/0.33, though it was a publicity project by Zeiss and didn't actually work. Then there are oddities like the Russian Goi CV 20mm f/0.5 mirror lens and the Signal Corps Engineering 33mm f/0.6, and there was even a Canon 65mm f/0.75 and Canon 50mm f/0.75 XI.
When it comes to the lenses of today, fastest apertures are a lot less ambitious but far more practical So here are the eight fastest lenses for cameras in 2021…
1) Handevision / Kipon Ibelux 40mm f/0.85 Mark II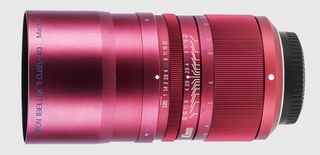 Mounts: Canon EF-M, Fujifilm X, Micro Four Thirds, Sony E, Leica L
The original version of the lens was so underwhelming that Steve Huff remarked: "it is something I would never recommend due to the cost, size, the fact that it is APS-C only, the heavy weight and underwhelming performance when shot wide open, which is what the main draw to the lens is. Also the fact that on the A6000 Sony it has a banding issue as well as construction concerns."
The second iteration of the optic was reviewed by the inimitable Kai Wong, who noted that wide open it was still "soft like baby poo" with a "crap ton" of fringing when shot wide open. This is often a trade-off for ultra-wide aperture lenses, along with the fact that the depth of field is so shallow as to make focusing acutely difficult, even with focus peaking (definitely an issue, since this is a manual focus lens).
If you want one, you can pick up the Ibelux for $1,480 at B&H.
2) Zhongyi Mitakon Speedmaster 50mm f/0.95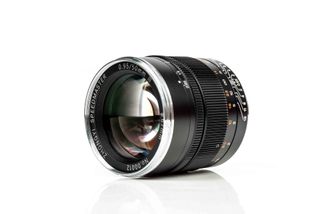 Mounts: Canon EF, Canon RF, Nikon Z, Sony FE, Micro Four Thirds
One of the first manufacturers to bring affordable speed to the masses, Zhongyi's Mitakon Speedmaster 50mm f/0.95 was a bit of a hit on the photographic circuit when it launched (Zhongyi also makes the less popular Speedmaster 35mm f/0.95 for EF-M, Sony E and Fujifilm X mounts).
This mirrorless optic comes in three varieties: a full-frame DSLR version for Canon, a full-frame mirrorless version for Canon, Nikon and Sony, and a scaled-down version for Olympus, Panasonic and co. Depth of field is sublimely soft wide open, and while sharpness is a little on the soft side as well this lens is still more than usable – though the Micro Four Thirds version is so compact that it's easy to knock the clickless aperture ring while focusing.
The full-frame version will run you $799 while the Micro Four Thirds option is a snip at $379.
• Zhongyi Mitakon Speedmaster 50mm f/0.95 review
3) Voigtländer Nokton 10.5/17.5/25/42.5mm f/0.95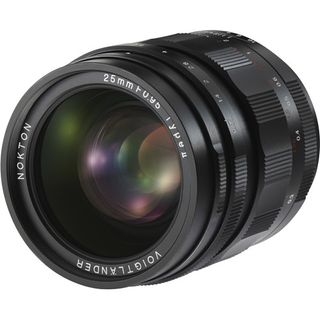 Mount: Micro Four Thirds
Before the Speedmaster came along, Voigtländer had the stranglehold on the fastest apertures for Olympus and Panasonic users. With the 2x crop factor on Micro Four Thirds, these seemingly obscure focal lengths become powerful primes – equating to 21mm, 35mm, 50mm and 85mm.
Of course, the crop factor (as is true with any crop factor sensor) means that the effective depth of field is also affected – so these lenses actually perform like f/1.9 optics in terms of the background blur they generate. However, their all-important light-gathering capability remains unaffected at f/0.95.
The lenses start at $799 for longer focal lengths and get more expensive the wider you get, peaking at $1,099.
4) Leica Noctilux-M 50mm f/0.95 ASPH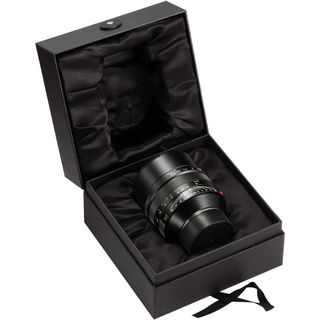 Mount: Leica M
"As the world's highest-speed aspherical lens, the Noctilux-M 50mm f/0.95 ASPH exceeds the perception of the human eye," crows Leica. And indeed, that f/0.95 aperture is blisteringly fast (even though it's exceeded by two lenses on this list), capable of capturing handheld images with nothing more than candlelight.
It is, however, a big heavy lens, tipping the scales at 700g and sure to give your forearms a workout. It's sharpness, swirly bokeh and premium performance have made it a lustworthy lens for years, especially for those fond of "Leica magic".
Like all Leicas, it's also reassuringly expensive at over $12,000.
5) Nikkor Z 58mm f/0.95 S Noct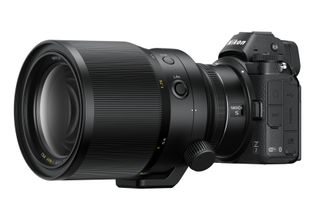 Mount: Nikon Z
When Nikon unveiled its all-new full-frame mirrorless Nikon Z6 and Nikon Z7 cameras, much was made of the fact that the new Z mount would enable optical engineers to create incredible lenses that were only possible thanks to the new 16mm flange distance.
The showcase for this optical breakthrough is the Nikkor Z 58mm f/0.95 S Noct – an absolute behemoth of a lens that dwarfs the camera attached to it, and also promises to break your bank balance with its reported $8,000 price tag. We're sure that it's going to be ludicrously sharp but, when the Mitakon Speedmaster 50mm f/0.95 offers almost exactly the same specs at literally 10% of the price, you're certainly paying a lot to pixel peep.
• Nikon Nikkor Z 58mm f/0.95 S Noct review
6) TTArtisan Noctilux 50mm f/0.95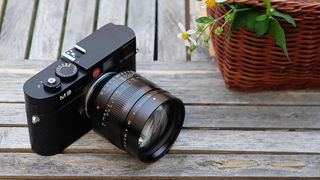 Mount: Leica M
If you own a Leica M but your budget can't stretch to the Leica Noctilux, then this new lens from TTArtisan is the answer. TTArtisan already offers several lenses for Leica M-mount, including an 11mm f/2.8 fisheye, a 21mm f/1.5 and a 35mm f/1.4. The TTArtisan 50mm f/0.95 is priced at around $750 - making it a a much more affordable fast prime option.
7) Fujifilm XF 50mm f/1.0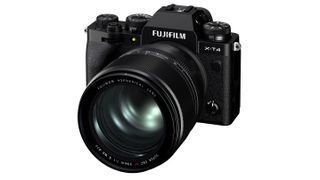 Mount: Fujifilm X
This lens is actually the slowest on the list, but the Fujifilm XF 50mm f/1.0 R WR is notable for two distinct reasons – the first one being that it's the only lens on this list that features autofocus, meaning that it will be the fastest AF lens on the market (but worth remembering that Canon produced an EF 50mm f/1.0L USM lens which was produced for its 35mm film EOS SLRs during the 1990s).
Which brings us to the second distinct reason: this lens rose from the ashes of the Fujifilm XF 33mm f/1.0 R WR – a lens that was announced with much pomp at Photokina 2018, only for Fujifilm to announce in 2019 that it was actually too hard to make. So the engineers scrapped the idea completely, and announced the 50mm f/1.0 instead.
Hands on: Fujifilm Fujinon XF 50mm f/1.0
8) Experimental Optics 42mm/50mm f/0.75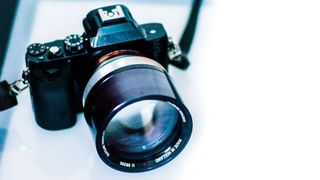 Mounts: Leica M, Micro Four Thirds
Here it is, the fastest lens currently on the market at a speedometer-shattering f/0.75 – a whole stop faster than f/0.95. So why is it at the bottom of the list?
Well, it's simple: the Experimental Optics 50mm f/.075 raised €24,658 on Kickstarter as a project to convert old De Oude Delft 50mm f/0.75 lenses to a Leica M mount, which could then be adapted to virtually any camera (there's also an option for a dedicated Micro Four Thirds option with a 42mm focal length).
The issue is that these are actually fixed focus lenses designed to x-ray imaging, meaning that they possess no focus ring or aperture blades. It therefore relies on you using a helicoid focusing mount adapter, and purchasing an additional aperture blade kit (f/1.2, 1.4, 1.8 and 2.4) if you want to stop the lens down.
While you could just shoot wide open all the time (and really, who buys an f/0.75 lens to shoot at f/2.4?), the lack of in-built focusing is just a wee bit of a deal breaker.
Read more:
Nikkor Z 58mm f/0.95 S Noct review
Zhongyi Mitakon Speedmaster 50mm f/0.95 review
Fujifilm XF50mm f/1.0 is here: the fastest AF lens on the market