Image: Dave McEllistrum
There's nothing better than getting back to the great outdoors! For those who enjoy the natural environment then our 'Wild Landscape' POTY category will grab your interest.
But how do you get the best possible results from a location and stand out from the pack? Here are five pictures from the Wild Landscape category of Digital Camera magazine's 2019 Young Photographer of the Year and Photographer of the Year competitions so far, with some vital tips. Make sure you enter your shots now to be in with a chance of winning some amazing prizes!
• Landscape photography tips and techniques
1. Early morning
There is no doubt that the break of dawn is the most favourable time to be out shooting those stunning vistas. You're most likely to experience that atmospheric mist given the right conditions plus the light at that time of the day is golden and soft and lovely to work with. If you're unfamiliar with the location do a recce the day before so you can nail your composition when the light hits!
2. Concentrate on composition
We all know what composition means however it is undoubtedly one of the hardest things to get right when it comes to capturing a winning landscape shot. Although the rule of thirds is a great starting point don't be religious about it and experiment with alternative captures. Think about what lens suits your subject. Although wide angle is the obvious go to option for landscape there are many landscape settings where a telephoto might work better. For example aerial landscapes.
3. Weather matters
When shooting a wild landscape then the weather conditions are key to the final look and feel of the image. There is no such thing as 'bad weather' as in different conditions you'll get different results. For example a wild stormy sea is great for a powerful and energetic image but a calm and still sea will get you a zen and minimalist result. Each have their own appeal. Ironically the hardest weather to shoot landscape images in is in midday sun with clear blue skies!
4. Be prepared
As there are many elements in landscape photography that are out of your control it is important to be as prepared as you possibly can. We find The Photographer's Ephemeris to be an invaluable source from knowing where sunrise and sunset are taking place to the moon's position. When out on a shoot be prepared from wearing the right gear to having plenty of food and drink supplies to keep your energy levels up. The more comfortable you are the more likely you'll get a great shot as you won't be distracted by discomfort!
5. Be original
It's very hard in the digital age to capture and produce something that has not already been done before, however if you want to stand out and noticed by the POTY judges then think about your style and originality. Although it will be tempting to capture an ironic landscape location remember there will most likely be many others who have had the same idea. Best to find your own spot or if you are going to a heavily photographed location then try a different angle from the rest of the pack. We wish you the best of luck. See details below on how to enter. We can't wait to see what you come up with…
About the prizes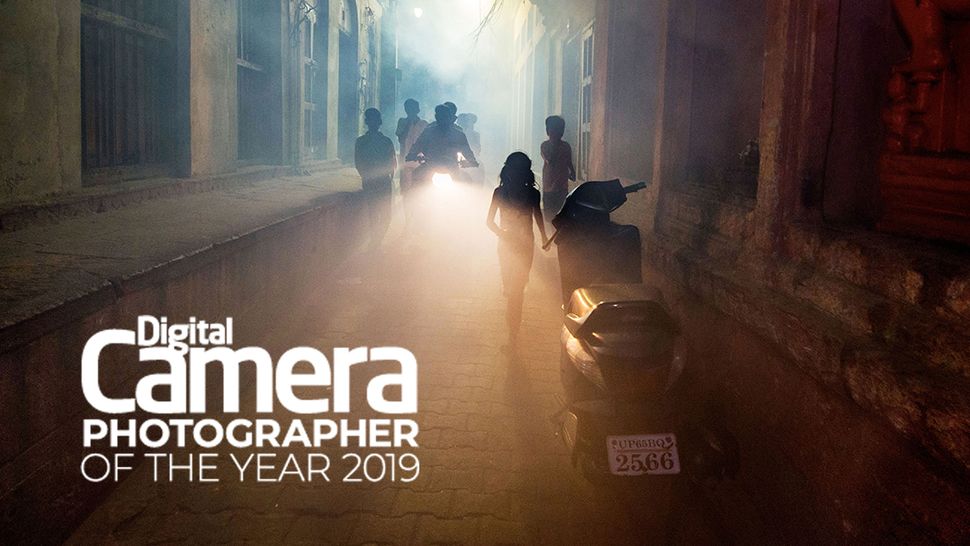 Digital Camera Photographer of the Year is back for 2019, with an amazing prize fund worth £30,000 up for grabs! This year the awards are free to enter, thanks to the generous support of our sponsors, mpb.com and Affinity Photo.
The expert judge's chosen winner of the Urban Landscape contest will receive a Rohan jacket worth £249. The winner of the crowd vote will receive a year-long subscription to Digital Camera magazine.
The winners will be featured in Digital Camera magazine and on Digital Camera World, as well as sister magazines including N-Photo and PhotoPlus: The Canon Magazine, and they will receive additional exposure through Digital Camera's social media. There will be an exhibition at The Photography Show in March 2019, and winners will be invited to attend a special gala reception.
The overall winner of Digital Camera Photographer of the Year 2019 will win an MPB voucher worth £2,500 GBP, a £2,000 Rohan shopping experience, a Sony A7 III + 28-70mm lens, a Rotolight NEO 2 kit and a CEWE print.
The expert judge's chosen winner of the Urban Landscape - 25 & Under contest will win £100 cash and Affinity Photo + Affinity Photo Workbook. The winner of the crowd vote will receive Affinity Photo and a year-long subscription to Digital Camera magazine. The top ten of the crowd vote will each receive Affinity Photo.
The overall winner of Young Digital Camera Photographer of the Year 2019 will win £3,000 cash, Affinity Photo, an iPad Pro, Apple Pencil, a Sony RX10 IV, a Rotolight NEO 2 kit and a CEWE print.
Find out more about the competition here
Read more: