Last year, Canon launched the fourth camera in its ever-popular EOS 5D line, the EOS 5D Mark IV. Not to be outdone, Nikon has just released its D850, a model likely to be seen a direct challenger.
Both of these cameras boast impressive spec sheets, but which is right for your photography?
Nikon D850 vs Canon EOS 5D Mark IV: Sensor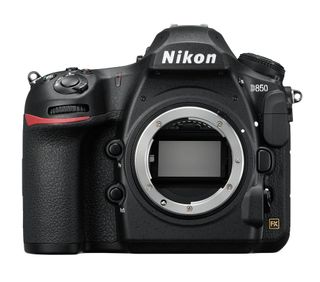 Nikon D850: 45.7MP back-illuminated, full-frame sensor, no low-pass filter
Canon EOS 5D Mark IV: 30.4MP full-frame sensor, low-pass filter included
The D850's sensor is one of the camera's biggest headlines, largely because the back-illuminated, FX-format unit contains a whopping 45.7MP – and no optical low-pass filter.
This is a significant step up from the 36.3MP sensor offered by the Nikon D810 it replaces, and it's the highest-resolution sensor ever found inside a Nikon DSLR.
This sensor is paired with Nikon's powerful EXPEED 5 image processor, which enables an ISO range of 64-25,600 (expandable to 32 to 102,400 equivalents). That pixel count means the D850 has the ability to produce huge prints, or allow the user to crop in tightly, without compromising on image quality.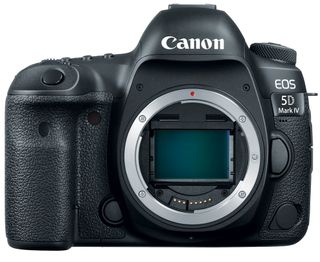 Canon's EOS 5D Mark IV can't match the resolution of the Nikon, as it tops out at 30.4MP, but Canon does offer its ultra high-resolution EOS 5DS and 5DS R cameras, each sporting a 50MP sensor.
The EOS 5D Mark IV's 30.4MP CMOS sensor sees a reasonable jump from the 22.3MP offered in its predecessor, the EOS 5D Mark III, and this is paired with the powerful DIGIC 6+ processor which enables a sensitivity span of ISO 100-32,000 (expandable to ISO 50-102,400 equivalents).
Just like its rival, the EOS 5D Mark IV can produce large prints with plenty of scope for cropping, but in the megapixels war, Nikon pulls ahead this time around.
Nikon D850 vs Canon EOS 5D Mark IV: Video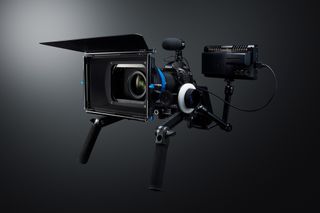 Nikon D850: 4K UHD up to 30fps, Full HD up to 60fps (120fps for slow-motion)
Canon EOS 5D Mark IV: 4K DCI up to 30fps, Full HD up to 60fps (HD to 120fps for slow motion)
Many photographers who will be looking to purchase either of these cameras are likely to be professionals who may shoot video as well as stills.
Canon's EOS 5D Mark II was instrumental in converging stills and video for the enthusiast/professional market, and both of these cameras now offer tempting specs to videographers.
Both the D850 and EOS 5D Mark IV can record high-quality 4K footage, although the latter camera's footage records at 4K DCI (4096x2160 pixels) vs the D850's 4K UHD (3840x2160 pixels). The EO 5D Mark IV, however, can only do this with a crop factor of 1.64x, whereas the D850 does not.
The EOS 5D Mark IV also employs the fairly inefficient Motion JPEG format, although this is a better choice for extracting stills from video, as images stand to be higher in quality. Another point of difference is the EOS 5D Mark IV's Dual Pixel CMOS AF system, which produces smooth focus during video (although we've yet to see what Nikon has done here).
Both cameras can also capture HD footage at 120fps, which can be used to create smooth slow-motion sequences, although only the D850 can do this in 1080p (the EOS 5D Mark IV uses 720p).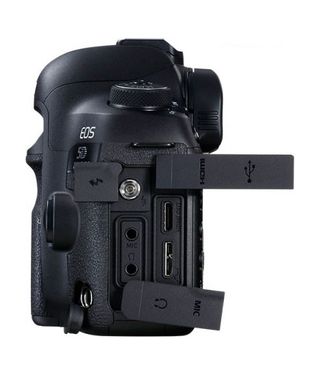 As you'd expect, the EOS 5D Mark IV and the D850 have headphone and external microphone ports, together with HDMI connections that allow you to hook up an external screen or record straight to an external device.
Both cameras shoot 4K time-lapse, but the Nikon can also create 8K time-lapse in post production. Overall, both cameras offer similar video specs and either would be useful additions to a videographer's kitbag, but the D850 just edges ahead.
Nikon D850 vs Canon EOS 5D Mark IV: Burst shooting
Nikon D850: 7fps (up to 9fps with optional grip)
Canon EOS 5D Mark IV: 7fps
When it comes to continuous shooting, potential buyers need to dig a little deeper into the specifications to get the real story.
Both cameras can be set to capture at 7fps, but if you add a battery grip to the D850, this figure rises to 9fps.
This doesn't sound like much, but it's significant when you consider the high-resolution sensor, and would make a big difference when out in the field capturing sports of wildlife.
Nikon D850 vs Canon EOS 5D Mark IV: Autofocus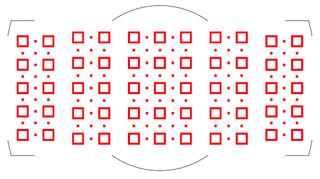 Nikon D850: Multi-CAM 20K, 153 AF points inc. 99 cross-type points
Canon EOS 5D Mark IV: 61 AF points inc. 41 cross-type points, Dual Pixel CMOS AF system
In terms of autofocus, the D850 pulls ahead. It features the same 153-point system found in Nikon's speed king, the flagship D5, and the ability to focus down to -4 EV, which is useful in low light conditions.
By contrast, the EOS 5D Mark IV offers 61 AF points (41 of these being cross type), but all of them are f/8 rated, which means they can all be used if you added a teleconverter to your lens.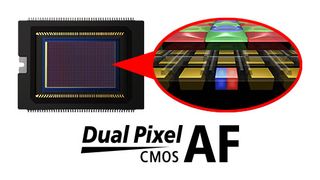 What's more, the EOS 5D Mark IV includes the aforementioned Dual Pixel AF and Dual Pixel Raw technology. This is great for video, particularly as you can use the camera's touchscreen to smoothly pull focus between different pats of the scene.