I recently rediscovered my 10-year-old Canon Powershot A2300 from back when I was a teenager. For years I have relied heavily on my camera phone for taking photos when at gigs and festivals (when I wasn't attending as an official photographer) and although it might not deliver the same high-quality images as my workhorse camera, a Sony A7 III I have fallen in love with the images it produced - especially with a little bit of color grading in Lightroom.
Earlier this year we posted about how crappy cameras from the past are back all thanks to Gen-Zers after that low-res, Y2K aesthetic. I admit, when I first found out about this new trend, I wasn't quick to jump on it, I was too concerned with taking the best possible images I could even if that meant carrying around a heavier mirrorless camera. But this summer I had a complete change of heart, I didn't want to rely on my phone to take pictures because the battery life on it is terrible and I didn't want it running out of charge to be the reason I missed out on photo opportunities.
• Check out the best compact cameras - fixed lens cameras packed with desirable, advanced features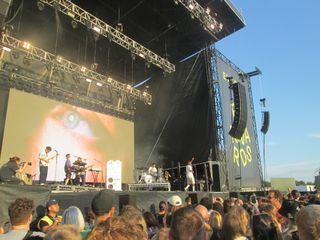 This summer I attended Forwards Festival in Bristol and was lucky enough to catch one of my artists-of-the-moment Arlo Parks who is best known for her tracks Eugene, Caroline and Coca-Cola. Position just a few meters from the stage, I was in a prime position for capturing the artist on stage but rather than use my iPhone 11 which massively reduced the quality when zoomed in, I reached for my Canon Powershot A2300 which was released in February 2012.
Considering it's now over a decade old, has a 16MP 1/23-inch CCD sensor and a 5x digital zoom (equivalent to 28-140mm in full frame terms), I was able to take some photos of Arlo Parks that I felt were worthy of sharing on my professional photography page (@hannahlisaphotography). I'm under no illusion the photos would have been cleaner, sharper, and better quality had I used a better camera but since "professional cameras" were on the list of banned items, I had to use what was available to me.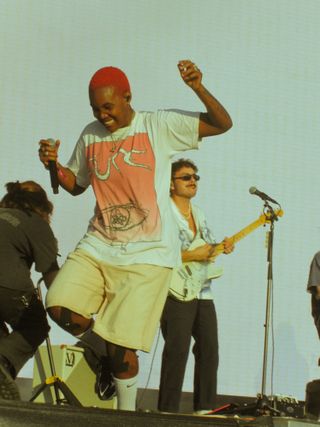 Straight out of the camera, the pictures were nothing all that special, but after importing them into Lightroom, and laying around with the exposure settings, tone curves and color grading I was able to create a set of images that I deemed good enough to share. In some ways, the photos almost have a film-like aesthetic to them, partly down to how I edited them but also because they were slightly more grainy, not perfectly in focus (although still quite sharp), and had an imperfect, magical quality to them.
Of course, I'm not about to completely toss my Sony A7 III to one side, when I have the option to shoot on that over my Canon Powershot I obviously will, but I have changed my tune when it comes to older digital cameras. I was dismissive and couldn't understand why people would want to use a point-and-shoot camera when phone cameras are so good now - but since I don't own the latest iPhone 15 Pro Max with its advanced 48MP sensor and insane zoom capabilities, my humble Canon Powershot certainly beats my iPhone 11.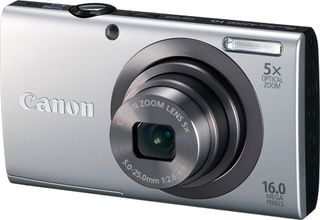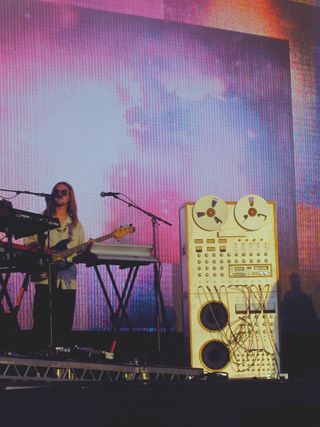 You might not have the flexibility of being able to shoot in RAW meaning you can't do much to change the exposure in post-processing (unless you want to crush the highlights and shadows) but you can apply simple color grades to add your own artistic imprint on them. The saying really is true - the best camera you have is the one you have on you.
Also check out the best photo editing software and browse a range of subsciption and one-off payment options