Being a photographer doesn't stop at choosing your camera, and at Photokina 2018 there were plenty of accessories to get excited about.
From super lightweight travel tripods and camera (and even smartphone) bags galore to ultra-fast micro SD cards and the rebirth of an iconic 35mm colour transparency film, Cologne presented plenty of reasons to get accessorising. Here's what you might have missed.
1. Manfrotto Befree tripods and roller bags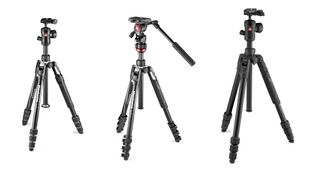 Aren't all tripods 'travel tripods'? They will be if Manfrotto's penchant for lightweight yet strong tripods keeps up. In Cologne the company unveiled three new tripods in its Befree line-up. The Befree 2N1, which converts quickly into a monopod, comes with a Quick Power Lock with levers (£199.95) or an M-Lock (RRP £199.95). The matte black aluminium Befree Nerissimo aluminium twist-lock tripod is a more of an all-rounder for travel photography (£174.95), while its existing Befree Live tripod for videographers has been re-hashed to have a Quick Power Lock lever (£224.95). Manfrotto also used Photokina to launch six pro-grade Pro Light Reloader roller bags designed to act as safe and secure carry-on bags.
Read more: Manfrotto adds trio of Befree tripods
2. Lowepro FreeLine, Powder, Whistler & ProTactic bags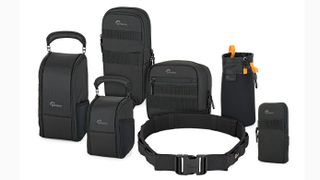 You can always rely on Lowepro to have more camera bags than anyone else, and it didn't disappoint in Cologne. FreeLine is a modular outdoor daypack designed to also act as a work bag, and Powder for protecting gear during shoots on remote mountain terrains. Lowepro also added more interior space and more adaptive divider systems to its Whistler and ProTactic ranges, with the latter's new ProTactic BP 350 AW II and ProTactic BP 450 AW II bags able to fit two DSLRs, with lenses attached, up to eight lenses, and a laptop.
Read more: New Lowepro ProTactic backpacks want to be your ultimate kit holder
3. Kodak Ektachrome E100 film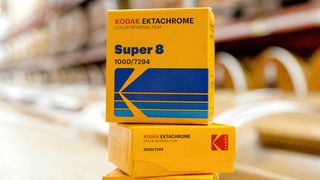 How do you drum-up some enthusiasm for a dead product? You withdraw it from sale, then relaunch it five years later. That's what Kodak has done with Ektachrome E100, a 35mm colour transparency film that's soon going to be available once again. Known for its vibrant colours, neutral tone scale, and extremely fine grain, Ektachrome E100 will initially be available in the 135/36x camera format, while Kodak Ektachrome 7294 Color Reversal Film in the Super 8 format is coming in October, and a 16mm version later in 2018.
Read more: Kodak Ektachrome film finally here to add retro analogue goodness to photography
4. CineStill TCS-1000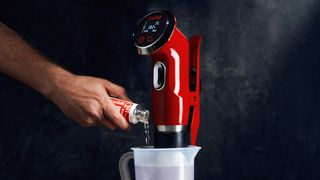 Are you the DIY kind? If you're into precision film processing at home, you will know that controlling the temperature is a big problem. Cue the swanky-looking TCS-1000, an immersion circulator thermostat designed to make things easy. Specially created for those developing black-and-white, colour negative, and slide film, the TCS-1000 mixes and heats up chemicals in seconds, and maintains the temperature for the whole developing session. It's on sale now for US$99.95.
5. Gitzo 2 Way Fluid Head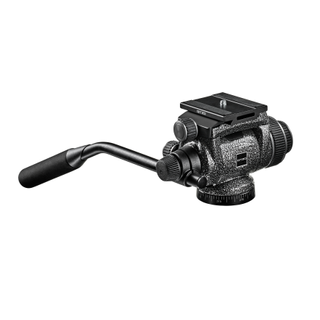 Moving targets aren't easy to capture, and if you're a wildlife photographer or videographer, you will know how important it is to have both stability and precision. Built around fluid cartridges and a precise inner mechanism to make movements much smoother, Gitzo's 2 Way Fluid Head is designed for wildlife photographers using medium telephoto lenses up to 200mm, and digi-scoping birdwatchers after a very strong, very small, and very light support. It's out now for £289.95.
6. Phoneslinger smartphone bags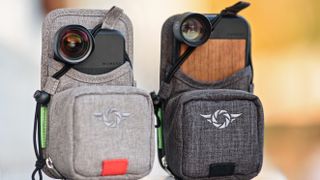 Photographers can debate the merits of the move to mirrorless at Photokina all they want, but the fact remains that almost all photography is performed on smartphones. So why not have a dedicated smartphone camera bag? That's what Phoneslinger brought to the show in the form of the Power (with QI-Wireless Powerbank inside), Prime (with space for a smartphone and four add-on smartphone lenses), and Outdoor (a rugged, lightweight that protects your smartphone). Phoneslinger also previewed its Flowbelt Modular Belt System, which can carry all of the above. Expect them in February 2019.
Read more: There's now a dedicated camera kit bag for smartphone photographers
7. ProGrade Digital UHS-II microSD cards & readers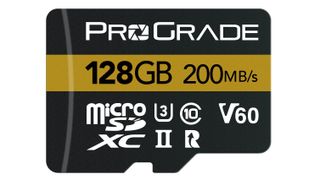 There's a missing link in the 4K revolution in videography – be it via action camera or drone – that few realise when they buy new gear. So ProGrade Digital used Photokina to debut some ultra high-speed UHS-II microSD cards in 32GB ($49.99), 64GB ($74.99) and 128GB ( $114.99) capacities. However, since fast write speed is as important as peak transfer rates when recording high bitrate 4K video, the new cards boast V60 Video Speed Class as well as maximum read rates of up to 200MB/s and write speeds of 80MB/s. ProGrade Digital also announced a microSD Dual-Slot Card Reader and a CompactFlash & SD Dual-Slot Card Reader, both of which offer data transfer rates of up to 10Gb/s (1.25GB/s).
Read more: ProGrade Digital supercharges microSD cards... and reader
8. Peli Air Case 1507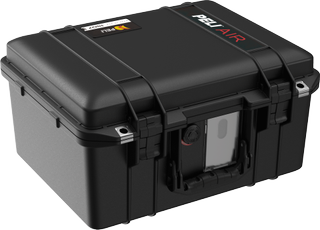 Peli used Photokina to show-off its recently announced 1507, a hard case for transporting delicate drones, cameras and lenses. Part of its expanding Air line-up of travel cases, 1507 is lightweight yet watertight, crushproof, and dustproof. Coming with a lifetime guarantee, the Peli Air 1507 is available in three configurations; the TrekPak divider system with rigid, customizable panels and locking pins, the Pick N Pluck manually customisable cubed foam, and hi-vis yellow felt-covered Padded Dividers for easily finding gear. It's also sold without any foam inside. The case is available now in black, orange, silver and yellow for US$177.23.
9. Cotton Carrier Skout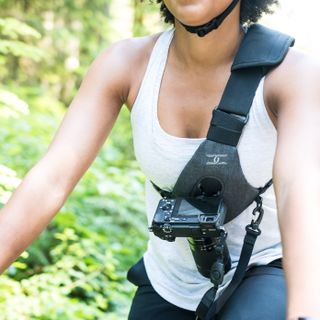 The trend for smaller-bodied, mirrorless cameras that are easier to manage than DSLRs is undeniable, but they still need some help to be properly mobile. Cue the Cotton Carrier Skout, a body harness that slips over the shoulder and clips around the chest. Complete with a small zip pocket for carrying cash and cards, and a rain cover on hand to protect a camera at a moment's notice, the Skout will be available in October, in charcoal grey and camo, for £79.99. It also works for binoculars, so may pique the interest of birdwatchers and astronomers, too.
Read more: Cotton Carrier Skout keeps your camera close to your chest