iPhone 12 Pro vs Max - which should you choose? This year, Apple released four different iPhones at the same time. You could argue that this gives us more choice that ever before, but it can be a little bit bewildering to get your head around the different options available.
As photographers, it's likely that we've probably narrowed down the shortlist to the two "Pro" models, either the iPhone 12 Pro or its bigger sibling, the iPhone 12 Pro Max.
In the past, the camera modules have been the same on the Pro and the Max versions, with the big difference between the larger screen, size and weight of the Max model. This year, however, Apple has varied the onboard cameras a little more, making the decision a little trickier.
We've been able to spend some time using both to try and ascertain which comes out on top - so if you can't make your mind up between the two models, hopefully our side-by-side comparison will help you reach a decision.
iPhone 12 Pro vs Max: Camera
Why you can trust Digital Camera World Our expert reviewers spend hours testing and comparing products and services so you can choose the best for you. Find out how we test.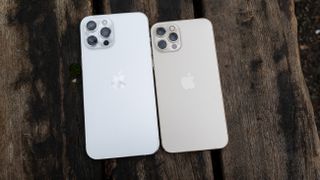 Both models offer a similar triple-lens set up, but there are some key differences to take note of.
Although both models share a 26mm (equivalent) f/1.6 "standard" lens, the sensor found behind that on the iPhone 12 Pro Max is 47% larger, and also boasts sensor-shift optical image stabilization. Put those factors together and, on paper at least, the larger phone should be more adept at low-light shooting.
Both models an ultra-wide 13mm f/2.4 (equivalent) lens, just as we saw on the iPhone 11 Pro/Max, while the next difference is found in the telephoto lenses. The 12 Pro has a 2x (56mm equivalent) lens, with an f/2.0 aperture. The 12 Pro Max meanwhile has a 2.5x (65mm equivalent) lens, with a slightly narrower aperture of f/2.2 being the trade off here.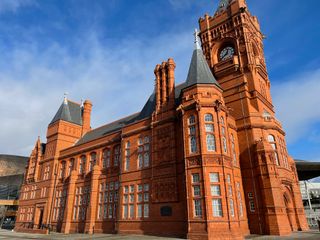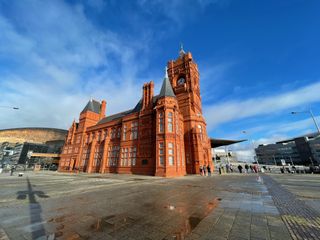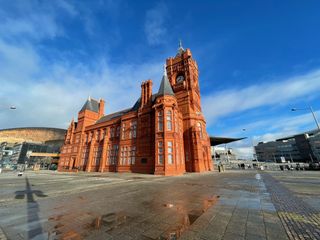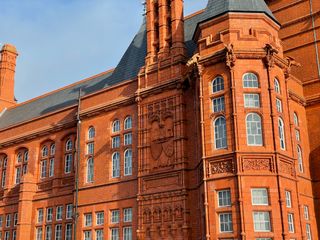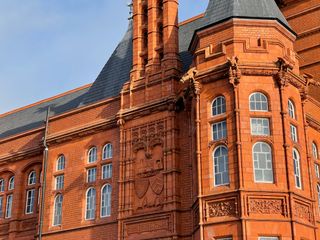 Some other features are shared between the two, such as the addition of the LiDAR scanner to better measure depth and increase the speed of autofocus in low light. They're both also equipped with software functionality such as Deep Fusion, Night Mode and Portrait Mode.
So are the differences noticeable in practice? In short - not really. While we were hoping that the larger sensor would yield some noticeable differences, it's very hard to spot anything significant with most shots. In use, when shooting in low light, Night mode seems to shoot for a slightly shorter length of time when using the iPhone 12 Pro Max - so in a scene where the iPhone 12 Pro might shoot for three seconds, the Pro Max might only shoot for one. However, the end results look nigh-on the same.
Perhaps if you are examining photos extremely carefully at pixel level you might be able to spot a difference, but we've spent a lot of time trying to find big differences and they just don't really noticeably exist. Both models offer the ability to shoot in Apple's "ProRAW" (DNG) format, so you can perform deeper edits in software such as Photoshop - again, the raw files look very, very similar to each other.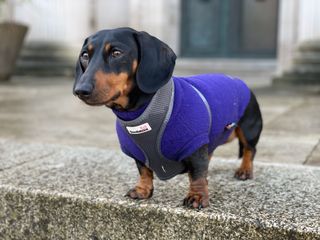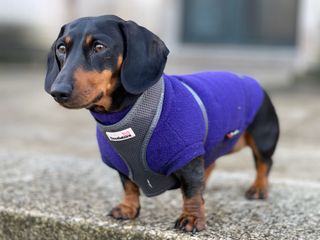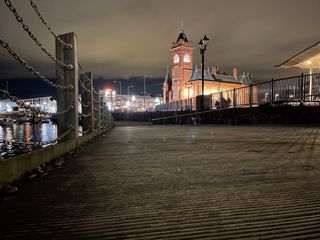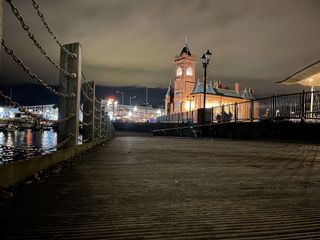 The bigger difference comes from the telephoto lens, but it's not to say one is better than the other. It's simply a matter of preference whether you prefer a 2x or 2.5x lens - but with the difference between relatively minimal here, it's hard to come to a firm decision either way.
In the end, both models put in an excellent performance, but if you were hoping that the quality of the onboard camera might be what swung the decision one way or the other - it's pretty much an even tie in real world shooting.
iPhone 12 Pro vs Max: Screen and design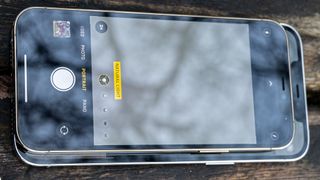 Of course the very literal big difference between the two phones lies in their design and screen size. The iPhone 12 Pro has a 6.1-inch screen, housed in a phone with dimensions of 146.7 x 71.5 x 7.4mm. Meanwhile, the larger iPhone 12 Pro Max has a 6.7-inch screen, and while the the thickness is the same size as its smaller sibling, it's 160.8mm tall, and 78.1mm wide.
Although the iPhone 12 Pro Max has more pixels to fit the screen size, the ppl difference is extremely minimal (460ppi - iPhone 12 Pro, vs 458ppi - iPhone 12 Pro Max), and both are Super Retina XDR displays with the same levels of brightness.
Again, it's difficult to say which is better or worse, as this is likely down to personal preference. Some will love having such a large screen - and in fairness, it's great to use apps, view photos and watch movies with the larger screen. However, it's also more awkward to use one-handed for texting and so on. It's also more difficult to fit in smaller pockets, which is something to consider.
Ideally, you'll get your hands on both sizes to give yourself a better idea of which you think you'll be more comfortable with.
iPhone 12 Pro vs Max: Battery and capacity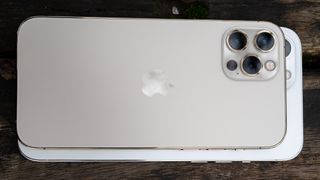 As we'd expect of a larger phone, the 12 Pro Max delivers the better battery life of the two. Apple generally plays it pretty coy when it comes to battery specifications, but we can see from the promised playback hours there's a fairly big difference here.
The 12 Pro Max promises it can play 20 hours of video (12 hours if it's streaming the video), while the 12 Pro manages 17 hours (11 hours streaming).
In practice, both phones will almost always last until the end of the day - unless perhaps you're doing something fairly power intensive. For most people who charge their phones overnight, this difference is perhaps almost irrelevant.
Capacity starts at 128GB of memory for both models, rising to 512GB. This is a difference from the iPhone 11 Pro, which started at 64GB - but between the 12 Pro and the 12 Pro Max, there is no variation.
iPhone 12 Pro vs Max: Video
Video specs between the two phones are almost identical, with both offering 4K up to 60fps, as well as both offering HDR Dolby Vision recording.
However, with sensor-shift optical image stabilization, the 12 Pro Max should - in theory at least - produce steadier videos than the 12 Pro. In practice. To test this out, I carried the phones side by side and filmed while walking along. The resulting footage from the iPhone 12 Pro Max is arguably a little smoother, but there's not a huge amount in it - and if you'd have viewed the iPhone 12 Pro footage in isolation, you'd probably have felt it was smooth enough.
Full tests: Apple iPhone 12 Pro review • Apple iPhone 12 Pro Max review
iPhone 12 Pro: 4K HDR video
iPhone 12 Pro Max: 4K HDR video
iPhone 12 Pro : video stabilization test
iPhone 12 Pro Max: video stabilization test
iPhone 12 Pro vs Max: Connectivity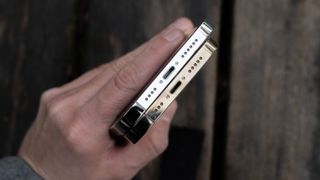 The big news for the iPhone 12 series was the addition of 5G connectivity, meaning you get access to super fast download and upload speeds. Both the iPhone 12 Pro and the iPhone 12 Pro Max offer 5G, so there's no difference to speak of there.
iPhone 12 Pro vs Max: Verdict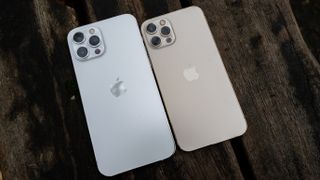 Coming to a conclusion between the iPhone 12 Pro and the iPhone 12 Pro Max is quite a difficult thing to do - especially since a lot of it will come down to personal preference.
There's not too huge a price difference between the iPhone 12 Pro and the iPhone 12 Pro Max. Neither of the phones are what we'd call cheap, but if you're wiling to spend $999 on an iPhone 12 Pro, it's arguably not too much of a stretch to suggest that you'd also be happy $100 more to get the bigger screen.
In terms of the camera difference, I was expecting the iPhone 12 Pro Max's main camera to be noticeably better than the iPhone 12 Pro. In reality, however, the differences are so tiny that for most shots, I'm pretty much unable to tell which is which just by looking at it. The longer lens gives you a bit extra reach - arguably that's a good thing, but it's not a big enough difference to really sway it either way.
That leaves the decision down to screen size and whether you want or prefer the larger screen, or whether you might find it uncomfortable. For me, while I enjoyed looking at apps and photos on the larger screen, actually using the phone as, well, a phone, was less convenient.
Having spent a good amount with time, I expected to prefer the iPhone 12 Pro Max for its better camera, but in the end, I have decided to keep the iPhone 12 Pro for its better overall handling (for me). If you have larger hands, you may feel otherwise, but in terms of the camera alone, the difference is so slight to as almost be irrelevant.
Read more
Best iPhone for photography: from the iPhone 7 Plus to 11 Pro
iPhone 12 Pro or iPhone 11 Pro
Best camera phone: which is the best smartphone for photography?
Best phablet
Best phone cases: protect your camera phone in style
The best TikTok lights
Best camera for TikTok