Watch video: Photo ideas – Capture light trails from your own car
Shooting a long exposure from a moving car might sound borderline impossible, but the results can be spectacular. The key is to mount the camera securely to the car first. With the camera attached, the car will remain sharp in the shot no matter how much it moves around on the road, while any passing lights will blur into stunning light trails. This is great for showing off the bright lights of a big city from a totally new perspective.
The easiest way to attach your Nikon to your car is to use a suction mount, such as the Delkin Fat Gecko Triple. This features suckers at one end, and a tripod fitting at the other. Once the camera is in place, you can shoot as long an exposure as you need to get the degree of motion blur required. It goes without saying that you don't want to risk damaging your precious kit, so make sure everything is completely secure, and keep a tight hold of your camera strap while you're shooting, just in case!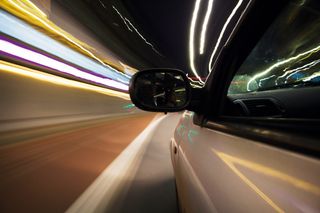 If you can't find a suitable suction cup camera mount (or you're just not happy sticking your camera out of a moving vehicle!), why not try moving the camera inside the car and shooting from the middle back seat. This is a great way to maintain the creative light trails technique, while also experimenting with a new point of view.
Capture unique light trails from a moving car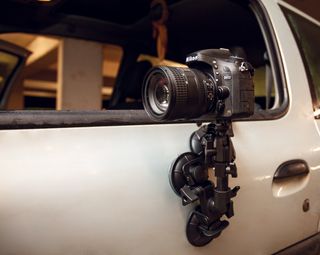 Suck it up!
Use the mount to attach your camera to the side of your car. Make sure the surface of the car is clean first, and check that the suction mounts are firmly attached. While shooting, wrap the camera strap around your wrist, just in case anything does come loose.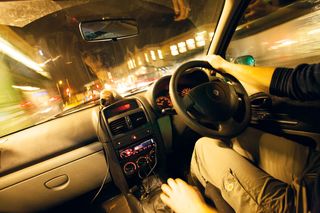 Go wide
Shoot with a wide-angle lens so the car is included in the frame. Drive through busy, brightly lit areas, such as city centers, or along motorways and other long, straight roads. If you haven't got a suction mount, you can always set up a tripod in the back.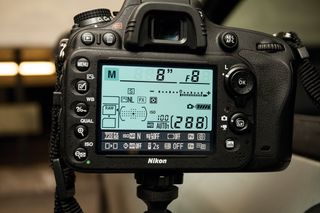 Go long
You may need to experiment with shutter speed, but 4-8 secs is a good starting point. To allow for the length of the exposure, set a small aperture at ISO100. This will also help to ensure good depth of field, so that everything 'motionless' within the image remains sharp.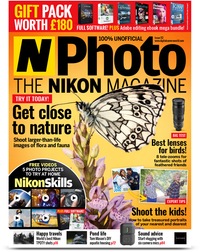 N-Photo: The Nikon Magazine is a monthly publication that's entirely dedicated to Nikon users. For the best news, reviews, projects and more, subscribe to N-Photo today!
Read more
Best camera for beginners in 2020: Start your journey with the right camera!
Best travel tripod in 2020: from full-size supports to bag-sized mini tripods
Best wide-angle lens in 2020: ultrawide zooms that get everything in the picture