The Sony E 16-55mm f/2.8 G is designed to give owners of one of the Sony A6000 series of mirrorless cameras a high-quality kit lens option – including a wide, constant maximum aperture of f/2.8 throughout of the range. It is one of two new lenses specifically designed for its APS-C family of cameras, which currently includes the A6000, A6100, A6300 , A6500 and A6600.
Just like the Sony E 70-350mm f/4.5-6.3 G OSS, which is being released at the same time, the Sony E 16-55mm f/2.8 G (model number SEL1655G) helps to fill out a lens range that has up until now lacked any real choice for those that don't want unnecessarily-bulky lenses that are designed for use with full-frame cameras.
Thanks to the crop factor added by the APS-C sensor, the 16-55mm gives an effective focal length range of 24-82.5mm – and therefore includes a wide-angle lens that is adept at architecture and wide vista landscapes, as well as give you a mid-telephoto setting that is pretty perfect for shooting portraits. It is therefore the ideal lens for those looking to maximize the value from their small-sized A6000-series mirrorless cameras – and giving them a decent fast aperture that will allow you much more control over depth of field than the 16-50mm f/3.5-5.6 that many will have bought with their camera.
Handling
The wide maximum aperture, however, does mean that this is a relatively chunky lens. It weighs 494g - that's four time more than the Sony E PZ 16-50mm F3.5-5.6 OSS. That's the price you pay for having a maximum aperture at the telephoto end that is a full two stops faster.
Constructed from 17 lens elements in 12 groups, the zoom benefits from a diaphragm that has nine aperture blades, which should produce near-circular out-of-focus highlights. Measuring, 73x100mm, at the front there is a 67mm filter ring, and the minimum focusing distance is 0.33m (1.09ft).
As well as boasting dust and moisture resistance, the front element has a fluorine coating that is designed to make fingerprints easier to wipe off, and will help to repel water.
We managed to get the opportunity to give the new standard zoom a try out at Sony's pop-event in New York, held to coincide with Photo Plus Expo 2019. It was a public show, and the cameras were tethered – but even so we were able to get some pretty reasonable shots of the models and athletes that Sony provided on the adjacent stage area to try out the lens.
This lens does not benefit from optical image stabilization, but it does have a very fast and responsive autofocus system – which managed to zip into focus well, despite the . The relatively large size of the lens does also give you plenty to grip onto, which worked will with the compact size of the Sony A6600 that we were using it with. There are decent sized zoom and manual focus rings to control the lens with – as well as a programmable function button, which can be usefully used, say, to change autofocus modes to suit the subject.
Sample images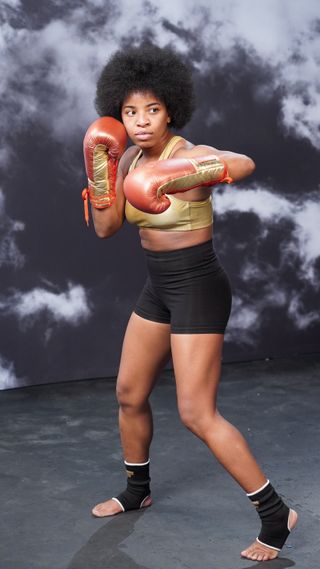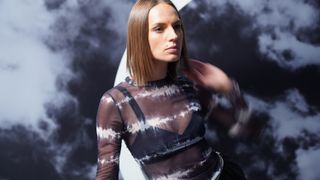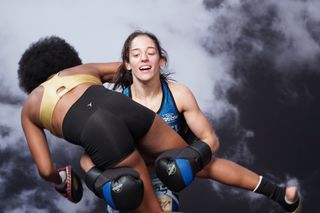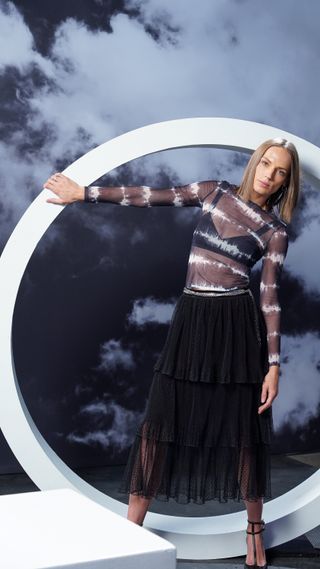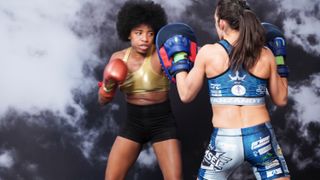 Early verdict
This feels and looks like a superb addition to the Sony lens range - offering a fast zoom that is specifically made for the A6000 series of cameras. In our brief test, it appears to perform and handle beautifully... and we can't wait for a review sample so that we can check out its optical performance in our lab.
Read more:
• The best Sony lenses in 2019
• These are the best Sony cameras to buy right now
• The best lenses for Sony A6000