By the time you read this, the Euro football championships will be approaching the quarter-finals, Wimbledon will have served its opening matches and the Olympics will be on the horizon – so with that in mind, this issue's lead feature comes from a photographer who's shot all three. Nikon Ambassador Joel Marklund helps you apply his pro sports know-how to shooting your own lower-league events.
Our Apprentice, meanwhile, heads out on a quest to photograph what must be Britain's best-loved bird, the picturesque puffin.
We put travel tripods to the test in our Big Test, but if even these svelte three-legged supports are too unwieldy for your liking, we also explain the pros and cons of no less than 10 monopods.
In Nikopedia, we demystify metering, and explain just how your Nikon 'sees' and interprets the world to set its exposures. We also explore the powerful control points functionality of free-to-download software NX Studio, while in our Skills section we'll show you how to best capture sunsets, create a time-slice, shoot through prisms, take flash-lit outdoor portraits, and lots more besides.
And as an added bonus, we're giving away Teach Yourself Photoshop Elements ebook edition – an indispensable guide to Adobe's beginner-friendly image processing software.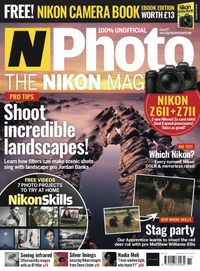 (opens in new tab)
N-Photo (opens in new tab) is 100% Nikon-devoted, and 100% editorially independent. If you're a Nikon owner and want to improve your images, get the best buying advice and reviews, see some of the world's best Nikon photography, N-Photo is the title for you. Get a free VEO Range 38NV Bag when you subscribe (UK only).
Subscribe today! (opens in new tab)
Where to find N-Photo magazine
So rush down to your newsagent today. Or ever better, why not subscribe (opens in new tab) to a print edition, and have the magazine delivered to your door every month?
Alternatively, we have a number of different digital options available, including:
• Apple app (opens in new tab) (for iPad or iPhone)
• Zinio app (opens in new tab) (multi-platform app for desktop or smartphone)
• Pocket Mags (opens in new tab) (for Android devices)
• Readly (opens in new tab) (all-you-can-eat digital magazine subscription service)
If you wanted a printed version of any of our most recent issues we have a selection of back issues (opens in new tab) to choose from in our online store.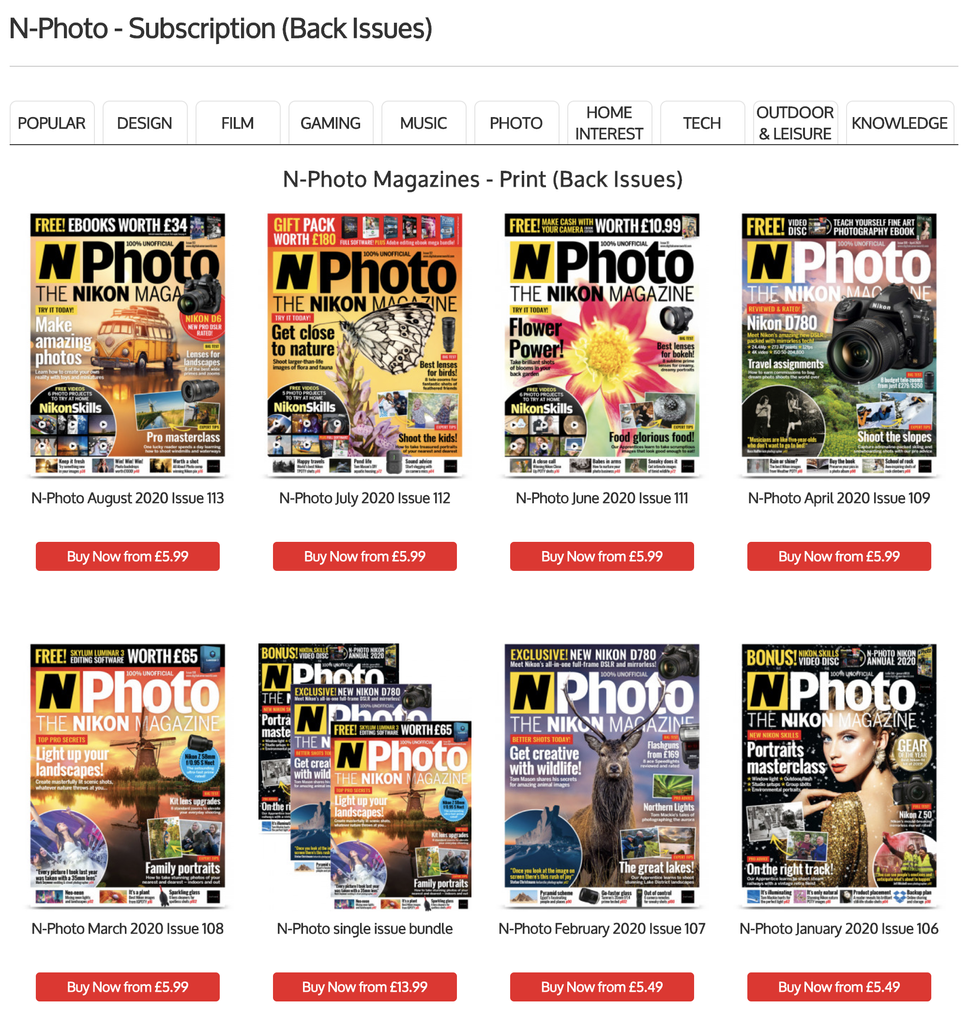 Subscription deals: Our guide to the best photo magazines (opens in new tab)