Netflix certifies the Panasonic S1H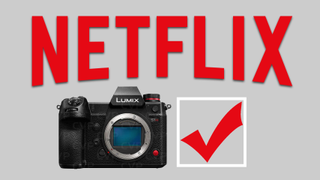 The Panasonic S1H has been approved by Netflix for use as an 'A' (primary) camera for filming Netflix Originals productions on the platform. It is both the first mirrorless camera and the cheapest camera to join the list of approved cameras.
Other cameras certified by Netflix include such powerhouses as the Arri Alexa 65, Red One and Sony Venice, meaning that the Panasonic S1H gains some serious cachet as a filmmaking tool by joining such illustrious bedfellows.
There are some restrictions, however; the S1H's headline 6K video, for example, can only be used for 'B' camera filming due to the lack of an I-frame codec. Other features such as the in-body image stabilization are also approved with some limitations (in this case a "Not for panning" designation, arguably to counter the 'jelly'-like warping effects sometimes produced by IBIS with panning shots)…
Read more: Panasonic S1H approved for Netflix Originals productions

Canon to shrink the EOS R?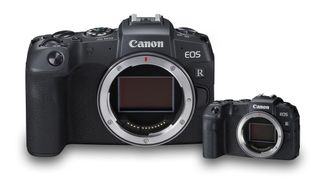 Whether it's laptops, hard drives, or camera bodies, it seems as if everyone assumes that smaller is automatically better. The rise of Canon mirrorless cameras, and CSC bodies from other manufacturers as well, has certainly supported this, as heavy and clunky DSLRs are replaced with lighter and more compact mirrorless bodies.
With the launch of the Canon EOS R and Canon EOS RP, Canon mirrorless cameras were taken to a whole new level of small and light camera bodies. However, it now appears that Canon is looking to shrink their full-frame mirrorless cameras even further.
A rumor website has uncovered a patent application that appears to show a design for a smaller mirrorless camera for the RF mount. With Canon having already stated that it will eventually add models above and below the EOS R and RP, we assume that this more compact mirrorless camera will fall somewhere below the RP…
Read more: Canon mirrorless cameras to be shrunk, but why would Canon want to?

Nikon D6: dual CFexpress cards and RAW video?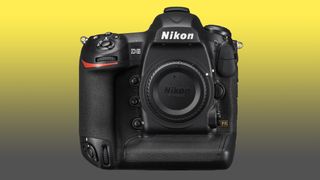 With the Sony A9 Mark II having been launched and the Canon EOS-1D X Mark III freshly announced, news about the long-awaited Nikon D6 has been strangely quiet since its reveal in September. We've heard nary a whisper about anything from megapixel count to dynamic range.
Considering the current climate of copious camera leaks, we've been going stir crazy wondering what the Nikon D6's specs will be. However, we've finally caught the scent of some juicy Nikon D6 rumors that will be sure to delight any Nikon professionals eager for information.
One of the most interesting tidbits of information is that the Nikon D6 will have advanced video features, including RAW recording. While the author of this rumor isn't sure whether this will be internal or external, RAW recording is an attractive proposition; Considering the Canon EOS-1D X Mark III will offer internal RAW recording, we're crossing our fingers that the Nikon D6 will follow suit…
Read more: Nikon D6 will have dual CFexpress cards and RAW video recording

DJI Mavic Mini: lightest foldable drone ever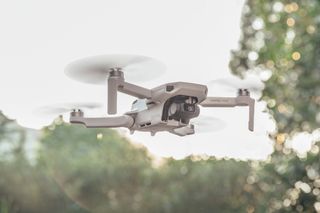 As rumored and predicted for some time now, DJI has finally launched its first drone of the year. And the wait has definitely been worth it; the DJI Mavic Mini will be the lightest camera drone that the market leader has made to date. And with a foldable construction, it will be affordable too.
The DJI Mavic Mini will sell for just $399 / £369. There will also be a Fly More Combo kit, with spare batteries, controller, and other goodies, for $499 / £459.
DJI has a dominant position in the prosumer drone market, but it has come under increasing threat from regulation in key markets like the UK, USA, Canada & China, all of which require registration of drones over 250g.
The new Mavic Mini comes in a just under that crucial limit. Indeed, DJI seems to be attempting to brand this relatively new area of the market, using the term 'FlyCam' for compact drones in the way that Sony would say 'Walkman' of a similarly-sized cassette plater…
Read more:
DJI Mavic Mini offers low-cost flight with lightest foldable drone ever
Hands on: DJI Mavic Mini review

Loupedeck CT gets even more creative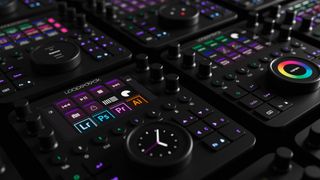 Loupedeck has launched the latest in its range of consoles that aim to help photographers, video editors and creatives that aim to speed up using software such as Photoshop and Final Cut Pro. The new Loupedeck Creative Tool, or Loupedeck CT for short, takes on a completely new design, and adds more controls that will extend its capabilities into audio editing, graphic design and more.
The original Loupedeck was launched back in 2016 after a successful crowdfunding campaign - and back then was aimed exclusively at the Lightroom photo editor. A series of firmware updates, and a new Loupedeck+ model has added a range of extra features - and not least the ability to work with other photo- and video editing programs such as Adobe Premiere Pro CC, Adobe Photoshop and Final Cut Pro X. Compatibility with other programs is promised for 2020.
As with the Loupedeck+, the Loupedeck CT provides a console with buttons, dials and a jog dial that allow you a more intuitive and ergonomic way to interface with your software - rather than just using your computer's standard keyboard and mouse. With practice, this then greatly improves the speed at which you can edit your work…
Read more: Loupedeck CT adds sound and graphics control with its Creative Tool edit console

Black Friday deals and Christmas gifts:
instax Black Friday deals – instant camera and instant film bargain bonanza!
The best Canon Black Friday and Cyber Monday deals in 2019
The 43 best Christmas gifts for photographers