Been dreaming of owning a digital medium format camera? One of the best Black Friday camera deals I have seen this year has just got even better!
Right now you can save $1,600 on the amazing Fujifilm GFX 100s. Fujifilm has been dropping prices on a host of its cameras and lenses but this is by far the biggest saving so far - dropping a further £700 overnight and making it the cheapest it's ever been!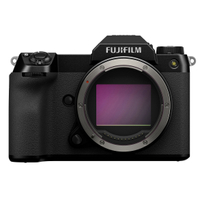 Fujifilm GFX 100S | was $5,999. | now $4,399
Save $1,600 at B&H This is the lowest price the GFX 100S has ever been! This lightweight and portable medium format camera boasts a 102mp sensor, enabling you to capture stunning images.
Not only is the Fujifilm GFX 100S one of the best medium format cameras, it's also one of the best cameras full stop. More than just a megapixel beast, this liberates medium format photography from the studio and even makes it a viable street photography camera, thanks to its amazing stabilization. The price drop stems from the recent release of the newer Fujifilm GFX 100 II, which is just arriving in the stores - but which is almost twice the price.
As a GFX user myself, I can testify that the image quality produced by the system is exquisite, and when coupled with the in-built Fujifilm film simulations, it can take your images to the next level. The medium format aesthetic coupled with the black and white Acros filter is my go-to work mode and enables the capture of timeless photographs.
I use the Fujifilm GFX 50S II, which is also currently on offer at Adorama with a saving of $800. If the GFX 100S might be a bit too much power, try the GFX 50S II!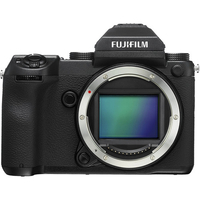 Take a look at the best Fujifilm GF lenses to accompany the GFX 100. You might also be interested in seeing the best Fujifilm cameras as well as the best Fujifilm lenses across all formats.