It's a good time to be shooting underwater. As well as the new Tough TG-6 from Olympus, we also have a pair of new budget action cameras from SJCAM – the SJ9 Strike and SJ9 Max. These fully equipped action cameras are sold at a price designed to undercut the likes of GoPro and DJI, and their spec sheets are pretty impressive, both of them being waterproof down to depths of 5m without any housing.
The SJ9 Strike, the more expensive and sophisticated of the pair, comes equipped with a Sony IMX377 and is capable of shooting 4K 60p video and capturing 12MP stills in RAW format as well as JPEG. The SJ9 Max uses an OmniVision sensor but still acquits itself pretty well; it can capture 4K video at 24p.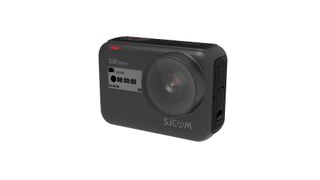 Both cameras have inner stabilisation systems – the Strike boasts a 6-axis gyroscope while the Max uses a 3-axis one – and both also have pretty generous batteries, 1300mAh and 1200mA, ensuring they can be used for extended shoots. Also, in a nifty feature that's a first for action cameras, both the Strike and the Max can be charged wirelessly.
Thanks to Wi-Fi connectivity, both cameras also have the capacity to livestream via Facebook or YouTube, allowing you to broadcast your adventures in real-time. Both cameras also have rear 2.33-inch touchscreens, as well as a number of useful video modes including time-lapse and slow-motion.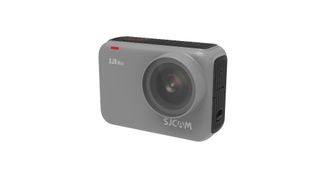 It looks like GoPro is going to continue to have its work cut out for it in the action camera market, as more and more competitors enter the fray. These new models join the recent DJI Osmo Action in providing competitive feature-sets at attractive prices, all of which will no doubt see them taking a bite out of a market that GiPro one enjoyed practically uncontested. It'll be interesting to see how the larger firm responds with its future releases – it's possible we'll see some more budget-friendly GoPro models on the cards.
Both the SJ9 Strike and SJ9 Max are available for pre-order now – priced at £209 and £159 respectively.
Read more:
The best gimbals for your iPhone, GoPro and camera
The 10 best action cameras in 2019